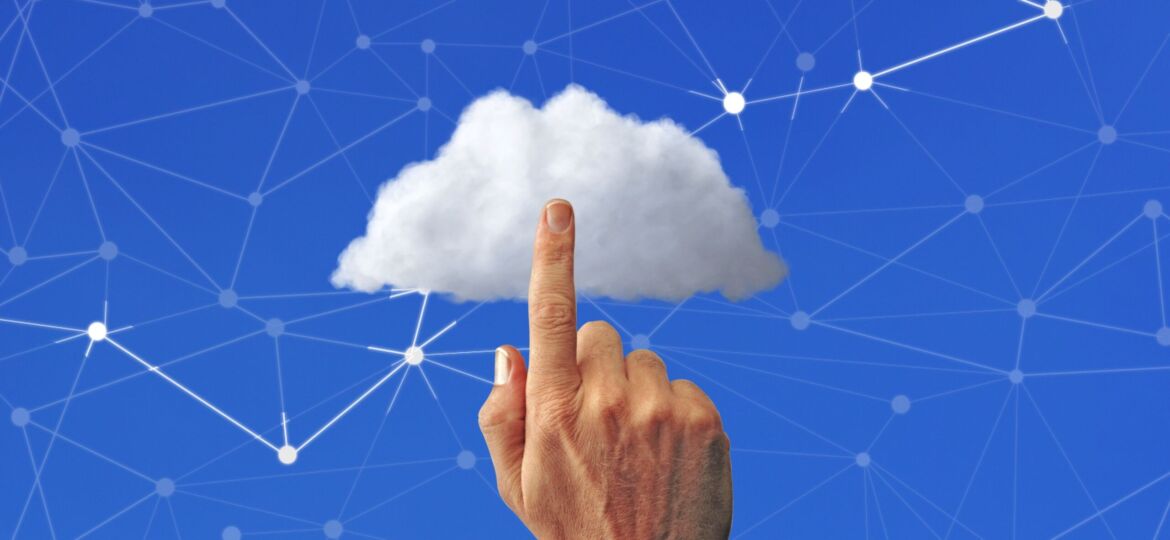 By Rob Hancock, Head of Platform at Giacom
Rob Hancock, Head of Platform, Giacom explains why SMBs are the future of the new normal and what the channel can do to enable and equip this growing sector more effectively.
The pandemic has forced many companies to re-think their current processes in order to maintain continuity, drive productivity and, in some cases, just survive. 12-to-18 months after the first lockdown, society and business are settling into a new normal, but continues to face similar productivity challenges.
Achieving these aforementioned goals, though, has required an increased dependency on technology and new processes across companies of all sizes. Therefore, many organisations have taken on digital changes to navigate these challenging times. But, within this new world – and new normal – we wonder if the pandemic has created an environment that is more suitable for SMBs (small-medium sized businesses) to gain the upper hand?
Small businesses are the backbone of the UK economy, representing 99% of businesses and employing over 16 million people. Fast-growing and innovative, they help to drive long-term economic productivity and growth. It is therefore vital that SMBs are equipped with essential digital tools and technical support. Rob Hancock, Head of Platform, Giacom explains why SMBs are the future of the new normal and what the channel can do to enable and equip this growing sector more effectively.
Agility is important
SMBs tend to be more agile than larger enterprises because they don't have the same level of bureaucracy to manage. Many SMBs can bring on services and tools at a much quicker pace than larger organisations, that may have to go through many layers of approval. During the pandemic, agility has never been more crucial, too, with the necessity of remote working, collaboration tools and security protocols to implement. In 2020, 45% of SMBs changed their business models in response to Covid-19.
Further, there is also a misconception that SMBs can't deploy similar technologies to that of larger businesses. This is untrue. Today, SMBs can quickly develop a strong infrastructure that is based in the cloud, including key applications like security, customer data management, data backup and more.
The channel is key to SMB cloud deployment
In addition to this, research shows that the cloud will continue to be crucial for the SMB market and channel. 71% of companies plan to adopt cloud tech directly and more than a third of organisations will rely on the channel for support here (MSPs, VARs, retailers, or distributors).
Alongside this, consider that, anecdotally, many SMBs have fewer internal IT resources at their disposal to support with managing IT (no in-house team or staff with little IT management knowledge). In these cases, they could really benefit from outsourcing IT requirements to specialist SMB-focused MSP channel partners who can support them. That way they can focus on growing their business.
Additionally, many entrepreneurs often don't have the spare time for, or access to, the training that they need to manage IT. Therefore, the MSP, and wider channel, has an opportunity to educate this market and provide complete offerings to it. As you can tell, the opportunity is there for the taking.
Cloud penetration and changing needs
What is more, the need for cloud technologies drastically changed for SMBs in recent years. The SMB IT market research and industry analyst firm, Techaisle, points out that: "as recently as five years ago, most SMBs were still evaluating cloud's use to address business needs and operations. By 2020, the cloud was no longer a future issue: 80% of small businesses and 99% of midmarket organisations use the cloud to support some or all of their business processes." All of this, exacerbated by the pandemic, no doubt.
Traditionally, it was thought, too, that cloud services were used more by larger enterprises with well-developed IT departments, than by the SMB market. Even before COVID-19, there were questions about how businesses would adopt the cloud, as many large organisations were starting to explore and implement digital transformations. And, although cloud-based productivity solutions have become well established in the enterprise market, reach and service to the SMB market has traditionally been more challenging. But, this is changing and most of the vendor community recognised the available SMB opportunity. As a result, it sought out relationships with SMB focused CSPs, who can aid MSPs.
As we've all seen, the Covid-19 pandemic has driven a dramatic increase in cloud adoption too, with social distancing restrictions recently increasing the need for remote working and cloud solutions. Over 50% of UK business leaders say the shift to a cloud business model, ultimately, saved their company from collapse during the height of the pandemic. Also, when it comes to embracing the cloud, it's easier for recently established SMBs; as they've typically been 'born' in the cloud when it comes to their technology usage and adoption. These smaller organisations that take a cloud-first approach are a 'new generation' of business owners too. They understand the opportunities and risks of cloud services.
Opportunity vs Risk
Mindset is everything when it comes to business survival and often means comparing benefits to risks. When it comes to rolling out digital changes, the opportunities that come from new technologies tend to outweigh the risks.
The cloud benefits businesses by providing them with the resilience and scalability they need. SMBs can adapt as they grow and react to market changes; such as their move to remote working, using appropriate cloud software – rather than being restricted by an on-premise infrastructure.
Add in the importance of flexible financial models and better business protection during a time when cybersecurity is also a priority, the cloud becomes more compelling. And, with 43% of small businesses being victims of cyber-attacks, it's clear that SMBs would want security to be included in the cloud too.
However, despite the confidence and opportunity that the cloud provides, it can be seen as a risk for IT teams, whether they're in-house or outsourced partners. This is because when implementing cloud, IT must ensure that any technology used truly contributes to the business and keeps information safe, rather than seeing that firm accidentally become the next 'data breach' news headline.
This means that the CSP community needs to provide MSPs confidence that they have a strong technology roadmap, that will be able to protect their clients' data from security breaches and more.
How the Channel can Support
Often after an economic downturn, there is an increase in new smaller businesses that enter the market, as insurance companies have seen large year-on-year increases of SMBs. Going forward, these new SMBs aim to have flexibility and scalability, especially if hybrid working is here to stay, as they'll require more bespoke cloud-based solutions. So, SMBs will turn to IT service providers for their tech needs, as 73% of small businesses identify that developing a digital infrastructure is a key priority. But to be successful, MSPs should be choosing the right services for their customers to benefit from.
This means MSPs must provide the right mix of technology to their customers as they build their IT estate, beyond offering unified communications suites. Monitoring market trends and understanding the needs of their customers is vital here. Again, this is where the role of cloud solution providers (CSP) is key, in that they need to collaborate effectively with their MSP partners to ensure they are aware of the latest technologies available to them, to offer to their clients.
Specifically, for SMB end-users, working with a partner who's focused on the smaller business market enables them to access the right products to support their growth, as they move from basic requirements to more advanced needs. Once more, specialist SMB-focused CSPs, with strong and relevant vendor partnerships, and a solid technology roadmap, can play a key role in supporting MSPs effectively, as they strive to capitalise on the SMB market and grow their customer base.
Conclusion
Small businesses are the engine of the UK economy. They provide jobs for local people and contribute to driving forward innovation, exporting to the world, and investing in the next generation of talent. Agile business models have never been more important in today's climate too. To be able to respond to unexpected situations, such as COVID-19, SMBs are paving the way for future growth. Moreover, the landscape is ever-changing as we increasingly move into a digitally-led world. However, it's the resilience and creativity of this SMB community that will continue to drive business success into the new normal – but only if MSPs can provide them with the right tools, technology and education to survive and grow.