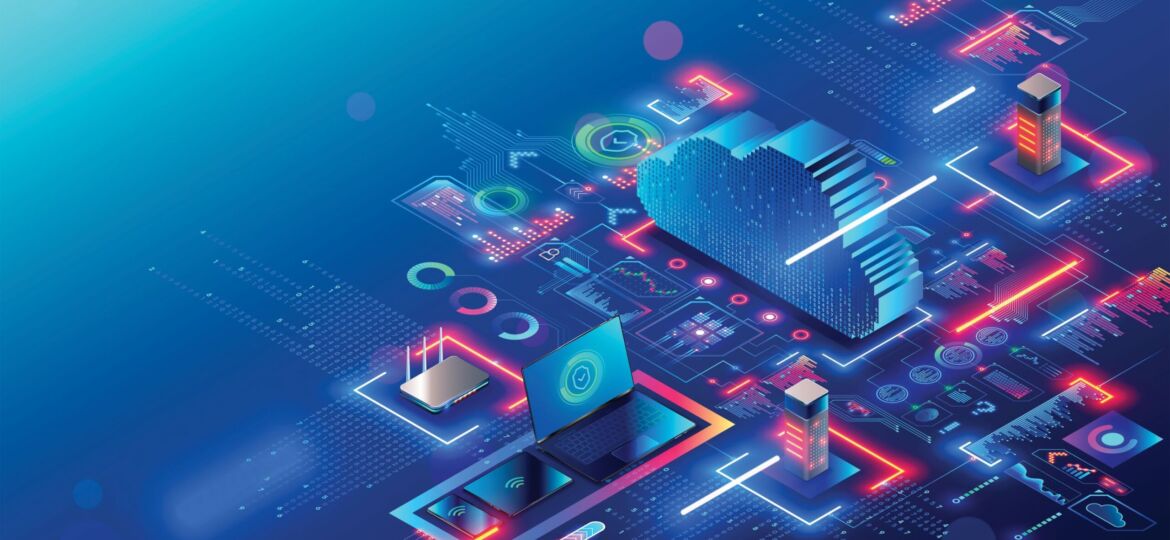 Alan Hayward, Sales and Marketing Manager at SEH Technology
Future-proofing data centre infrastructures are one of the key areas where IT leaders claim to lack the most confidence. In a recent report, only 37% of respondents said their facilities infrastructure was strong enough to withstand unforeseen circumstances, with 30% stating the same of their disaster recovery measures. This study demonstrates how rapidly advancing trends and increasing business demands have put pressure on data centres to keep up with the rest of the technology industry and ensure their systems infrastructure is up to scratch.
One of the biggest challenges for IT leaders is managing the security of data stored in data centres. Microsoft reported that it fends off more than 7 trillion cyberthreats per day in its data centres. With the continuous rise in threats, including the theft of confidential information, data alteration or data loss, companies need to consider investing in security to avoid unauthorised access and manipulation of their resources.
Introducing a multi-layered approach
A multi-layered security approach is considered to be the best way to prevent attacks in data centres. This approach means deploying many different levels of security to protect data and intellectual property, working across different protocols and applications. By working together, these security layers provide a better chance to prevent hackers from gaining access to the data centre's network than just a single security solution. This may include internet protection, email and file security or virus and malware protection.
Dongle servers are also a popular choice amongst multi-layered security approaches in data centres. It easily allows users to access and share USB dongle devices securely via the network while minimising the risk of data breaches and attacks on the license protected software. Dongle servers add a protective layer, focusing specifically on securing the network where attacks could happen, thus making the defence as strong as possible and protecting its high-value software. 
Authorising device access
It's useful to think of a dongle server as a virtual cable extension via the network, with maximum network availability through two network connections. This in turn allows terminals to meet the required authentication requirements and ensure the specialist software can run on them. It also encrypts a point-to-point connection between the user and the dongle server, meaning the potential for unauthorised access to the software is removed. Dongle servers also allow users to dynamically assign which user is authorised to access each dongle and control which computer has access to the software. 
Streamlining processes
The plug and play principle of the dongle server also makes installation simple, with initial operation and configuration easily completed via the Web Control Center. Data centres can easily streamline processes by making efficient use of resources and employee time. Employees can request access to the software as soon as a license becomes available, and once the software has been used by that individual, it will be securely relocated to the next in line. 
Maximising security
It is recommended that data centres also use a lockable case to securely and centrally store the dongle server, keeping it safe from theft, wear and tear, and damage. This also eliminates the problem of users physically sharing dongles, which may result in a loss at some point, such as sourcing replacement dongles, lost revenues and wasted time. 
To build the most effective defences, IT leaders within data centres need to consider how it leverages people and processes. With this in mind, it should also look to improve its detection capabilities so that it can respond promptly to suspicious or improper events with the correct protocols. It is also imperative that businesses improve their employee's cybersecurity awareness and conduct regular training sessions throughout the year to keep employees aware of the potential damages. Training programmes will create a strong culture of cybersecurity that can go a long way toward minimising data privacy threats.
With the clear danger to data centres, it's essential that a secure method of IT security is implemented—not only for protecting its software but its reputation too. A single solution is no longer sufficient. Data centres should consider a multi-layered approach to security, as it can provide the protection needed against increasingly sophisticated security threats. As part of this approach, a dongle server is recommended to protect the data centre's software from piracy and misuse.