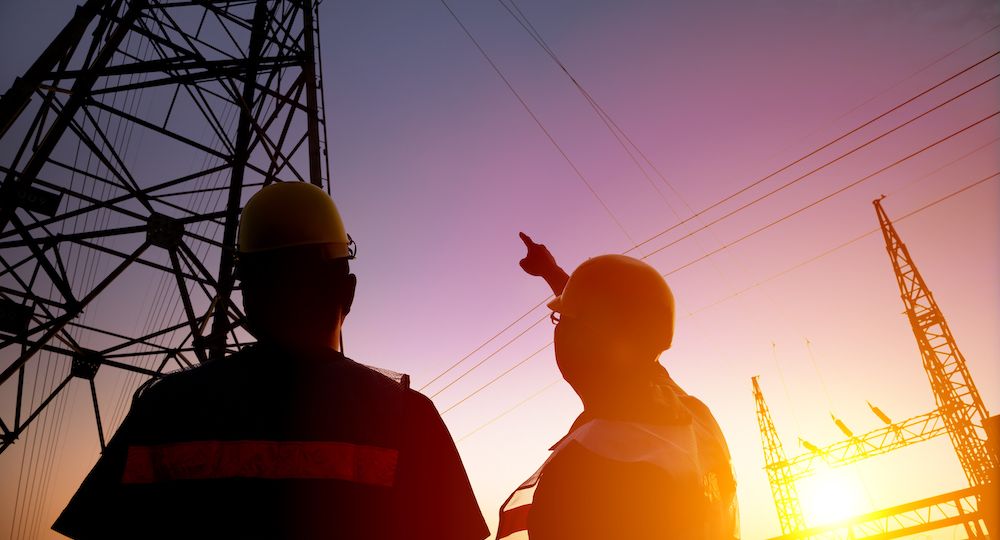 By David Hall, VP Power Systems, Schneider Electric
The energy sector is increasingly under pressure to deliver solutions as the UK bears down on its 2050 net-zero emissions target. Centrally managed, fossil-fuel-dominated energy generation is gradually on its way out, and the future is green. Since 1970, fossil fuel dependence in the UK has dropped by nearly 20%. A seismic but essential shift is being made towards a decarbonised, decentralised and digitised energy model. The utilities industry needs to keep pace.
Upgrading our existing power networks is crucial to ensure a future that is powered by renewable energy. Smart, digital grids better integrate renewable energy sources and enable consumers to manage their energy more effectively, reducing costs and emissions. To date, delivering efficient, reliable energy distribution via the grid has proved challenging. However, the pressure is on for the industry to deliver on the expectation of governments and consumers towards developing green, clean, renewable power solutions. Smart grids can help to achieve this.
The question for utilities providers remains: How can they juggle the need to adapt the grid to meet end-user needs, improve service quality and reliability, and contribute to the UK's net-zero by 2050 target?
Modernising an ageing grid
Much like the famous London Underground network, most existing electric grids in the United Kingdom are decades old and unfit for purpose, built for a time when electricity needs were less complex. Recently, numerous 'upgrades' have been implemented that have simply patched over the core infrastructural issues present. Modern energy needs necessitate a two-way dialogue between a utility and its customers for reliable, efficient supply. The current electrical grid infrastructure is incapable of supporting this. The UK has advanced significantly in the renewable space in the last 10-20 years, and pioneering technology and innovation in our infrastructure should reflect that, but currently, it is not.
The ever-changing and rising energy demands of the 21st Century necessitates modernising our electric grids. A smart grid is an intelligent digitised energy network optimally delivering energy from source to consumption. It introduces a two-way dialogue where electricity and information can be exchanged between a utility and its customers. It's a developing network of communications, controls, computers, automation, and a combination of new technologies and tools working together to make the grid more efficient, reliable, secure, and greener.
Although their irrefutable environmental benefits are invisible to the naked eye, smart grids are vital for sustaining a green recovery in an electricity-dependent world.
A new approach to energy management
Increasingly digital solutions provide the answer for many utilities providers seeking to optimise existing grid assets and go beyond technical limitations to push the boundaries of operational efficiency. As technology advances and new energy opportunities present themselves, investing in distributed energy resources (DERs) can help utilities to improve responsiveness, agility and reliability.
Digitising the grid delivers benefits beyond revenue generation to the owner, including reduced losses, risk mitigation, environmental benefits, and economic development through local infrastructure projects. As DERs produce power closer to the load, this aids the versatility and responsiveness of utilities, resulting in cost and carbon savings. This is amplified by the capability of DERs to store power to administer during peak load times and reduce transmission utility charges.
With a growing demand for affordable, low-emission energy, it is now more critical than ever that the industry, with government support, implements the right infrastructure to ensure the new energy revolution is unhindered by the potential shortcomings of legacy infrastructure.
Improving energy resiliency and reducing energy waste with microgrids
A decentralised energy supply network is a reliable alternative to the traditional central power grid. Microgrids are self-contained electrical networks that allow you to generate your own electricity on-site and use that energy when you need it. A microgrid system can connect to the primary utility grid, store excess energy in battery energy storage systems, or "island" to autonomously distribute energy locally even when disconnected from the centralised grid.
Microgrids offer seamless connection and reconnection to the main grid without interrupting the power supply, a key advantage of adopting such technology. Imagine the grid powering your facility suffers an outage. Using the intelligent controls from your system, you can automatically switch your energy source from the main grid to your on-site microgrid, minimising the amount of downtime incurred from the outage. In addition to acting like insurance policies for uninterrupted supply, microgrids can also boost energy efficiency efforts by feeding any excess energy back into the system, reducing waste.
Building a grid fit for the digital future
In the effort to reduce our national carbon footprint, time is not on our side. Utilities, governments and individuals need to consider what the future holds if fundamental change isn't delivered imminently. One part of the solution is embracing the current electrical grid's challenges and seeing them as opportunities. The change will not happen overnight, although a complete paradigm shift towards a sustainable model of active energy management is required if we are to transition to a new energy landscape.