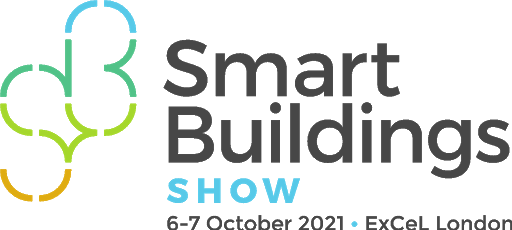 https://smartbuildingsshow.com/
Smart Buildings Show (SBS), the UK's commercial smart buildings event, welcomed visitors back to their two-day, free-to-attend conference and exhibition. Held at ExCeL London in October, the show featured industry-leading speaker sessions and panel debates from some of the sector's most renowned brands, including Microsoft, Bluetooth and Siemens Building Products.
SBS connects visitors and exhibitors to the latest information and technology in the smart buildings industry. This year the show reported a record attendance plus more exhibitors and speakers than ever before, demonstrating that despite the pandemic, the smart buildings industry is continuing to grow.
Smart Buildings Show had four conference theatres, most of which were full throughout the two days of the show. The extensive programme covered a diverse range of subjects and delivered thought leadership, education and key insights including building automation systems, facilities management, lighting and control systems, energy efficiency and energy management, software, security and smart metering.
This year's Headline Sponsor, Bluetooth SIG, was joined by Platinum Sponsors; Aico/HomeLink, The DALI Alliance, Johnson's Control, Phoenix Contact, Sauter Automation, Turntide Technologies and Schneider Electric.
Platinum sponsor, Aico, exhibited for the first time at SBS. Ben Malton, regional specification manager said, "The show has been really exciting; it's been great speaking to attendees and sector professionals. Our speaking slots have been really useful, helping discuss IoT deployment and seeing people engage with the wellbeing, data and insights of our work."
Also exhibiting for the first time at SBS was Sauter UK. Peter Beck, director of smart buildings, agreed that it had been a very successful event. "This is our first year actually exhibiting at the show and I have to say, it's been a total success to the highest degree. We've enjoyed seeing even more people through the doors and had engagement with people we never would have usually met. It's a huge tick in the box and we'll hopefully be back next year!"
Karl Walker, marketing development manager, Beckoff Automation said, "It's our fifth year at the show, it's fantastic to see so many people back. The quality of visitors has been superb this year, arguably better than any other year we've seen before!"
Deepan Patel, industry manager – building infrastructure, Phoenix Contract, said, "Our experience with this show has been amazing. We've had a lot of interest from visitors, people have been attending our stand from all walks of the industry from universities to energy companies and beyond, it's been great. And we're already booked for next year!"
John Hatcher, Conference Director at Smart Buildings Show commented: "We are truly thrilled to have had so many leading names from the sector joining us this year. Across the four theatres, we are confident that every single attendee will have come away from the event having enjoyed the opportunity to network, learn and engage with new content and thought leaders. Our thanks, as always, go out to all of our sponsors and exhibitors who help enable the show to become the success it is today."
Smart Buildings Show will return in 2022, with more content promised. Claire Hatchett, sales manager commented, "We have had an excellent rebook and we are aiming to make the show bigger and better in 2022."
Smart Buildings Show will be back in 2022 at ExCeL, London on 12th – 13th October.