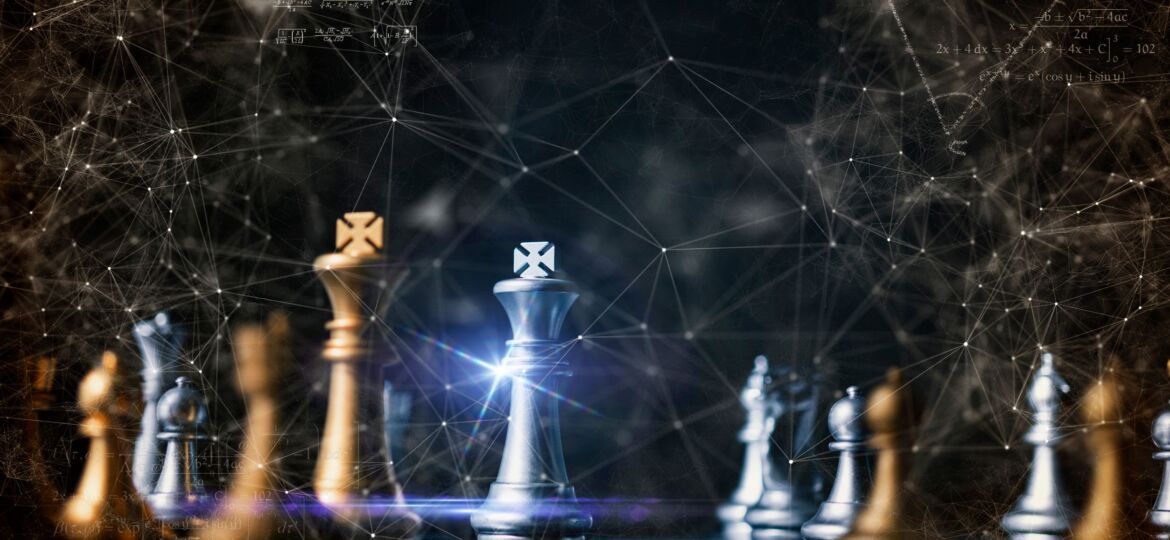 Stephen Paterson, Chief for Consulting, AND Digital
Everyday business operations now generate an exponential amount of data. But what good is the data if no-one is able to decipher it or make the most of the opportunities it presents? Cracking the complex codes requires a vast team of experts but the knowledge gap is widening, and firms continue their search for those skilled in fundamental practises like cloud engineering, AI, ML and software design.
Our recent report, 'Fuelling Growth in an Age of Data', revealed that 72% of UK businesses are now putting data at the heart of their business strategies. This sharp uptick has taken place in the last 18 months in response to the pandemic, with the research also finding that 73% of business leaders experience anxiety linked to data challenges. A significant 22% of respondents were regularly concerned about their in-house ability to collect, process and analyse data effectively.
This is very much the tip of the iceberg, though. There are many blockers standing in the way of growth opportunities through effective data use outside of bread-and-butter digital knowledge, so it's important teams recognise and nurture the advanced technical skills needed to move them aside.
Beating the barriers
This growing awareness and anxiety among UK businesses explains the recent widespread focus on data, but our research drills down into the trend even further. A 68% majority of the respondents recognised the importance of data skills for improved growth, with nearly a quarter (24%) specifically stating that they lack in-house skills. This is a complex challenge for many companies, as almost a third (28%) of respondents expressed concerns about the cost of training and equipping data scientists, data engineers and other professionals. These roles and materials are fundamental to engineering technical infrastructures which will pave the way for intelligent tools and software and automation. Without them, businesses risk falling behind the competition and losing their edge in a digitally advanced market.
We also know that data talent is not the only factor proving to be a hurdle for businesses, with 37% citing data security as the most challenging barrier. Following closely behind this figure is the 31% of respondents who pointed to compliance and regulation as blockers to becoming more data driven. Taking a step back, one in five (16%) of firms are still lumbered with legacy tech which is hindering their progress – 68% of decision makers admit they lack the appropriate technology to become data- centric. There are clearly still some foundations to be laid before the true potential of data can be realised. A new way of working will need to be built from the ground up.
Measuring the progress
Despite the numerous and ongoing challenges faced by many UK businesses looking to enhance their approach to data, there are definitely a lot of positives to draw from the research. An impressive 76% of respondents confirmed that their businesses currently have a data strategy in place, with only 17% identifying a poor understanding of the opportunity among executive teams.
In these times of uncertainty, the widespread data progress among UK companies is very encouraging. This is because the ability to rapidly codify business opportunities and processes into software has a critical role to play in future success. With most of these businesses embedding data into the core of their strategies, many are now well positioned to unlock the benefits of the opportunity and move forward with knowledge that will allow them to grow and thrive in the digital economy.
The importance of people
What stands out for me from the research is how successful use of data boils down to the people behind the technology. The data and insight experts are the ones who give life to new ideas and business growth, despite the increasing presence of automation and machine learning solutions. Future growth is set to be closely linked to the ability to effectively collect, process and analyse data, so the success and evolution of these capabilities relies on the fostering of top talent. Businesses must implement and nurture an in-house talent strategy, ensuring that a lack of skills does not present a bottleneck in putting data at the core of operations.
Investing in the right people today is one of the single most powerful steps businesses can take right now to achieve a competitive advantage. While talent will be the driving force behind the successful use of data, business leaders responsible for data strategy must also build a culture that empowers its people to use data to explore and deliver tangible outcomes. Central features of an effective data driven culture should include a top-down approach that includes senior leadership, as well as the use of analytics to benefit employees as well as customers.
Although there's been significant data progress amongst UK businesses, there is still a considerable amount of work to be done, and progressive leaders know this to be true. Our research revealed that 94% of respondents know they could be driving greater growth with a more sophisticated approach. Perhaps more unfortunate is the fact that at least a third of participants recognise that they have ample in-house talent and capability but are still failing to optimise their data strategy. This is where looking inward and reviewing existing processes will shine a light on pressure points and wasted potential – there's always ways to make the most of what you already have.
Looking ahead
Now is the time to act, with Gartner predicting that a third of large organisations will be using data for decision making in the next two years alone. Those which avoid taking responsibility for investing in their own data talent will quickly fall behind their data literate rivals.
A well-prepared data-centric culture will not only guide all employees in the use of technology and best practises, but it will in turn lead to a sustainable data literacy that spreads across the entire organisation. Above all, with the right people and culture in place, individuals across the business will feel empowered to explore and unlock new opportunities through intelligent insight.
Full analysis of the survey can be found in the AND Digital report 'Fuelling growth in an Age of Data'.
About the research:
The 'Fuelling Growth in an Age of Data' report was commissioned by AND Digital in October 2021 and conducted via Censuswide. Censuswide ran an online survey with a nationally representative sample of 551 UK-based business decision makers. The report includes an extensive range of primary and secondary evidence.