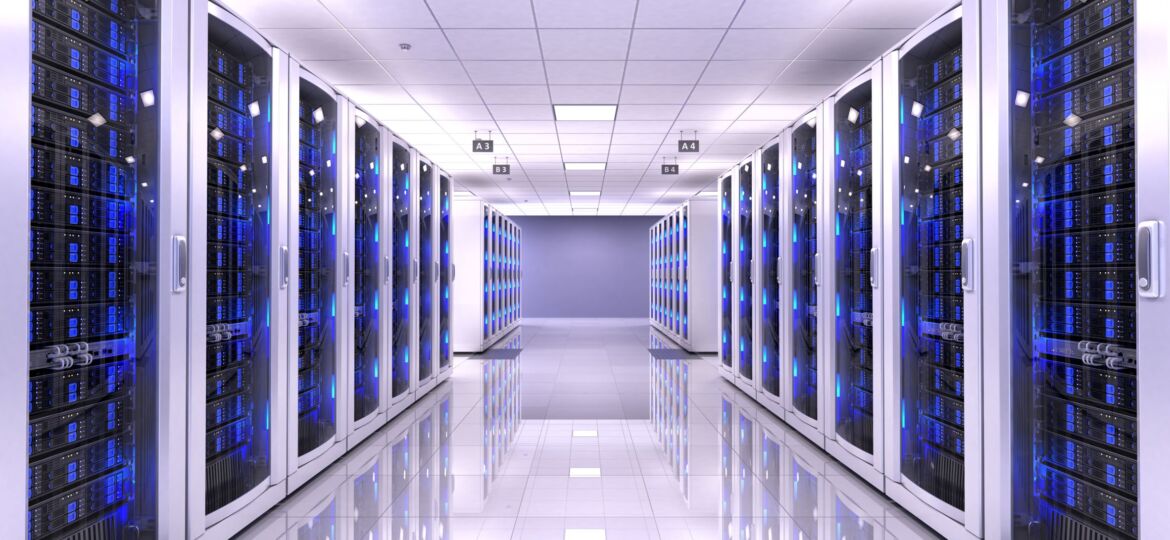 The world's data volume is increasing rapidly. By some estimates, 90% of global data was only created in the last two years and it is projected to increase annually at an unprecedented rate amid increasing digitalisation, the rise of Artificial Intelligence (AI) and a growing population.
This offers a serious growth opportunity for the modern data sector. But much like the technologies themselves, tapping into these evolving megatrends will require data professionals to reimagine their operations in order to provide a more sustainable, agile and reliable foundation for the developing digital world.
Here, Luigi Traino, Digital Systems Global Product Line Manager at ABB, explores the latest innovations which will help data centre professionals stay ahead of the curve and primed for growth.
The world of big data is getting bigger. Even by today's standards, the pandemic-induced shift towards digitalisation, as people conduct more of their business and personal lives online than ever before, has an astonishing effect on the global data volume.
To put it into context, it is estimated that approximately 306.4 billion emails are sent, and 500 million Tweets are made daily. By next year, 70% of the world's GDP will have undergone digitaliSation, and by 2025, global data creation is projected to grow to more than 180 zettabytes.
In the commercial world, this can be seen as data modernisation coerces more enterprise networks from legacy data platforms to the cloud – a movement that is accelerating as trends such as 5G hyperconnectivity, AI and Virtual Reality (VR) push data needs to the limit.
Of course, all this new data needs a home, a big one at that, presenting a huge growth opportunity for the modern data centre.
Along with the introduction of new technologies, operators must continue to pursue major improvements across data infrastructure to meet next-generation requirements more effectively and sustainably.
It is expected that this evolution will eventually culminate in a global shift to a hybrid cloud infrastructure that is capable of responding to disruptive changes while integrating legacy and new architectures into a single ecosystem, all underscored by the eco-transition.
Busy data professionals in the know should be asking – what are the most pressing considerations when aiming to evolve and secure future growth?
Scalability Made Easy
Arguably, one of the most important considerations for any future-fit data centre is the power supply.
Globally, it's estimated that data centres account for more than 2% of all electricity usage. Some of the biggest in the world can contain many tens of thousands of IT devices and require more than 100 megawatts (MW) of power capacity – enough to power around 80,000 US households.
Consequently, the importance of achieving maximum power reliability – and therefore availability – is absolutely critical to ensure optimum performance and reduced cost. After all, if a data centre loses power, the implications for data loss can have bitter financial and legal consequences.
Adding further complication is the shift from a traditional colocation model, typically involving long-term contracts including payment for power not used, to a pay-for-use model. Data centre power requirements are now susceptible to constant variation.
As a result, providers now need to expand their power capacity in line with evolving demand, quickly, with minimum disruption and often at a moment's notice.
Fortunately, the power distribution market is keeping pace. At ABB, for example, our wide range of modular solutions have been purposely designed to provide a rapid response solution for even the shortest delivery frameworks and the most complex data centre projects.
For the ultimate in agile, safe and efficient power distribution, today's scalable ranges enable data centres to 'pay as they grow'. Being prefabricated, pre-engineered and pretested for simple execution, changes can be accomplished quickly without the downtime or hot work. In our experience, this can increase time to deployment by as much as 50%.
The business benefits of this approach are vast. Data professionals can now deploy additional power capacity when and only when they need it, cutting costs and freeing up stranded capital that could add value to other areas of the business. It also reduces the risk of making long-term commitments based on the unknown.
Take for example, a large data centre wanting to scale up its power supply on account of a recent surge in demand or seeking to attract a particular customer segment in line with future forecasts. In the past, this might have involved an upfront investment of 40MW – coming at a huge capital outlay and wide-bearing operational disruption. Today, in that same scenario, the data centre can instead choose to have a number of smaller modules installed over a period of time as simple 'add-ons' at the exact point of need.
This level of modularity is game-changing, enabling new possibilities for enterprise and colocation data centres to evolve organically in line with the market.
Fit for the Future
But it isn't just about power capacity. Operators are also facing some critical challenges in balancing escalating demand and functionality, while taking responsibility for the energy they consume.
As one of the most energy intensive sectors, data centres are a critical area of focus in global emissions reductions. Post COP26 and as the world's sustainability agenda continues to mount, data centres must be looking not only to meet their current local 'green' regulations, but to exceed them. This is the way to future-proof data centres from new regulatory changes and tighter restrictions further down the line.
Data centres can reduce their energy by focusing on highly energy efficient solutions, limiting or reducing diesel genset usage, and monitoring and controlling their energy use more effectively.
In terms of energy efficiency, there's plenty to be done on the power front. More than 50% of the power required to run a server is used by its central processing unit (CPU). Most CPUs have power management features that optimise power consumption by dynamically switching between multiple performance states based on use. Therefore, by dynamically ratcheting down processor voltage and frequency outside of peak performance tasks, the CPU can minimise energy waste.
Power distribution should also be considered. Virtually all IT equipment is designed to work with input power voltages ranging from 100-240V AC (in accordance with global standards), and the general rule is the higher the voltage, the more efficient the unit. But by operating a UPS at 240/415V, three-phase, four-wire output power, a server can be fed directly, and achieve an incremental 2% reduction in facility energy use.
If the budget is available, data centres should also consider the benefits of plugging in to the Smart Grid. These enable two-way energy and information flows to create an automated and distributed power delivery network. Data centre operators can also install green power sources within their facility in the future, such as hydrogen fuel cells, which would significantly reduce energy use and emissions.
In addition to the above, data centres could explore more efficient cooling systems to save energy, using ideas such as segregation, non-evaporative cooling to raise the temperature in the data hall, or the installation of rear door heat exchangers. The use of low harmonic drives also provides energy savings in cooling with minimal impact to power quality for network efficiency.
Other ways to reduce energy use include considering fitting battery energy storage systems, drive consolidation, and minimising idle IT equipment with distributed computing. Virtualisation programmes can also improve the use of hardware to enable a reduction in the number of power-consuming services and storage devices to improve server usage by around 40%.
When Knowledge is Power
It is often said that 'knowledge is power' when it comes to optimisation and energy efficiency. In this vein, another eco-opportunity lies in the next generation of smart solutions which can provide the insight needed to power the future data centre more effectively.
Smart solutions, such as data automation packages, combine monitoring and control of facilities with IT asset management and capacity planning, in order to drive a new era of optimisation in data centre management.
Through holistic, real-time visualisation, these solutions can provide detailed insight into how multiple data centres and devices are performing, both locally and globally, to enable in-depth analysis and better strategic decisions. Power, cooling and environmental properties of data centres can be viewed and monitored, enabling the identification of opportunities for improvement. Also, predictive maintenance features help providers to identify and address issues early before they become a more serious problem.
Through better control of energy usage, data centres can save hundreds of thousands of kilowatt hours per year and shrink their carbon footprint while preparing for almost every eventuality.
Primed for Growth
There is much to consider for the modern data centre as it pivots towards next generation demand.
As well as managing the increasingly sophisticated mix of technologies themselves, this will require operators to be innovative, nimble and quick to react to new disruptors and sudden growth, while maintaining reliability and establishing a new era of optimisation.
This may be a complex feat, but help is at hand. By taking advantage of the latest developments in power distribution, data centres can ensure they have a solid framework that meets today's needs and tomorrow's goals.