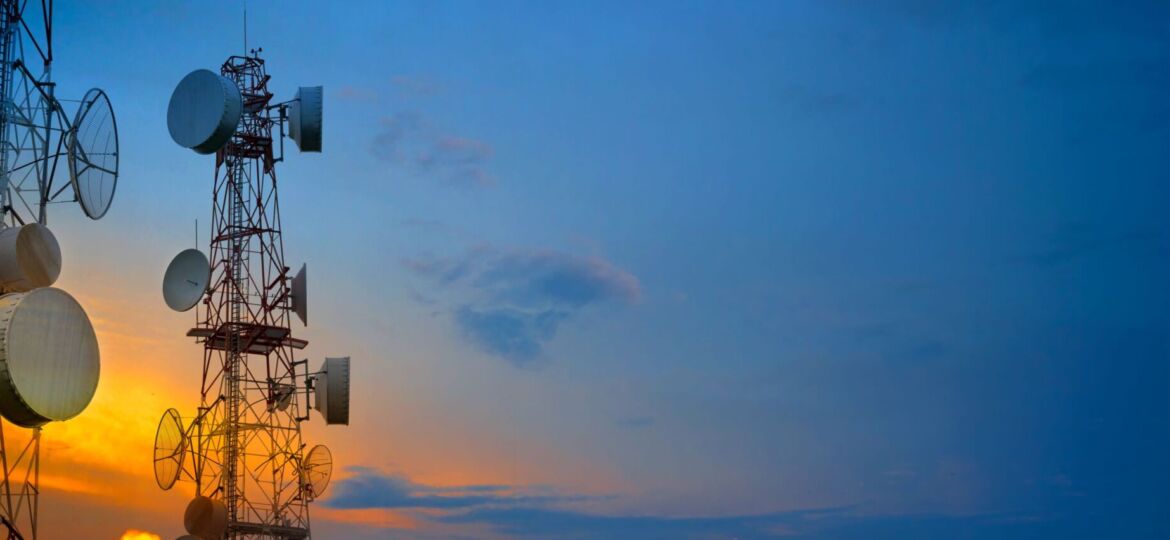 Jan Middeldorf, Senior Product Manager, Nexans
In offices and workplaces, wireless LAN is no longer just 'nice to have'. It has become an essential platform for offering all of the (cloud-based, real-time) services and features people have come to expect.
However, developments in wireless technology have a marked effect on in-building networks, including hardware and cabling. What's more, traditional LANs and Fibre To The Office (FTTO) networks are affected in different ways. Let's first take a look at the differences between these networks. In a traditional LAN infrastructure, copper is used for horizontal cabling (up to 90m), connected to a floor distributor. From here, access switches are used to provide data connections to the end users. At least a minimum of security, power and air conditioning is required. In a fully fibre-based FTTO environment, there are no floor distributors. Fibre runs from a central distribution area up to each end user's desk, where a compact switch is installed. This converts the fibre signal to an electrical signal and also delivers Power over Ethernet (PoE) to end devices. Layer 2 full managed FTTO switches, based on Gigabit Ethernet technology, are the key component in this type of network. Installation is easy, using typical ducts, communication pillars or floor boxes.
Now, let's take a look at developments in wireless. WiFi 6 – the latest generation of WiFi technology – has been developed especially for crowded areas. It has been designed to work at 2.4 and 5GHz and, with the latest extension WiFi 6E, at 6GHz too. Bandwidth has increased using higher modulation rates (1024-QAM) – which in turn requires better radio signal quality. This is generally achieved by decreasing radio cell reach by some 30%. That means you need more access points to cover the same area, compared to earlier WiFi versions. With the new generation of WiFi, it has become relatively easy to achieve bandwidth in excess of 1 Gigabit, resulting in the recommendation to use multi-gigabit uplinks. All of these technology advances require more power, so using PoE++ (IEEE 802.3bt) makes perfect sense.
Looking at WIFI 7 – which we expect to see become available in about three years – we see a significant increase in modulation, which will quadruple to 4k QAM and a doubling of the number of spatial streams, from 8 to 16. Once again, this will increase power consumption, and require even greater cell density to maintain quality of service.
What does all of this mean for wired network bandwidth? Obviously, the step up from 1 Gigabit to 10Gigabit is enormous. The IEEE 802.3ab standard from 1998 specified a frequency of 100MHz and CAT5e cabling for a distance of 100m to deliver 1 Gigabit. CAT 5e also supported 2.5Gigabit (IEEE 802.3bz which appeared in 2016). 5 Gigabit – included in the same two-part standard – operated at 200MHz over 100m and required Cat 6. The 10 Gigabit standard (IEEE 802.2an, 2002) operated at 400MHz over 100m and required Cat 6A.
The latest Power over Ethernet standard (IEEE 802.3 BT / PoE++ type 4) was ratified in 2018 and uses all four cable pairs to provide up to 71.3W to powered devices – the original PoE standard from 2003 provided less than 13W… This means 90W needs to be provided at the Port Side. PoE ++ is compatible with earlier standards and supports 10GBase-T. PoE++ can power the latest generations of Access Points, as well as applications such as digital signage and IP cameras. Currently available Access Points often feature multiple uplink ports and can require almost 40W. Because multigigabit and PoE ++ technology are not (yet) widely installed in the field, manufacturers are including additional ports to meet power and bandwidth requirements through aggregation.
In the traditional LAN, you can enlarge the number of Access Points by adding cabling to the floor distributor which results in additional cable bundles in the ceiling. Also, new active ports providing multigigabit and PoE++ need to be added to the floor distributor. Finally, this could result in an update of the power and cooling concept. But what is the situation in FTTO networks? In an FTTH network, no floor distributors are available… And what is the easiest way to connect new Wireless Access Points with their higher data and power demands along with an increasing number of other devices, such as sensors and actuators for IoT and Smart Building applications?
A digital ceiling solution provides an answer and makes it possible to extend existing FTTO concepts. New technology can serve WiFi applications with the latest power and data requirements, based on new compact switches optimised for ceiling installation. The Digital Ceiling can connect and power hardware in the ceiling to applications throughout the office and offer seamless digital integration with existing FTTO networks.
Redundancy is a hot topic for many customers currently using an FTTO topology. Ideally, you would be able to create a ring topology using ring protocols, or you can double the uplink using Link Aggregation, with LACP, for example. Power level redundancy could be realised with a centralised power concept. A large central supply for the building, or on each floor would allow users to connect multiple devices with redundant power.
Next to WiFi Access Points, more and more devices need to be connected to the IP infrastructure, which is a challenge for existing network infrastructure. Extension of FTTO through the digital ceiling offers a fast and flexible provisioning of data and services exactly where they are needed and meets current and future network requirements for WiFi and Smart Building applications.