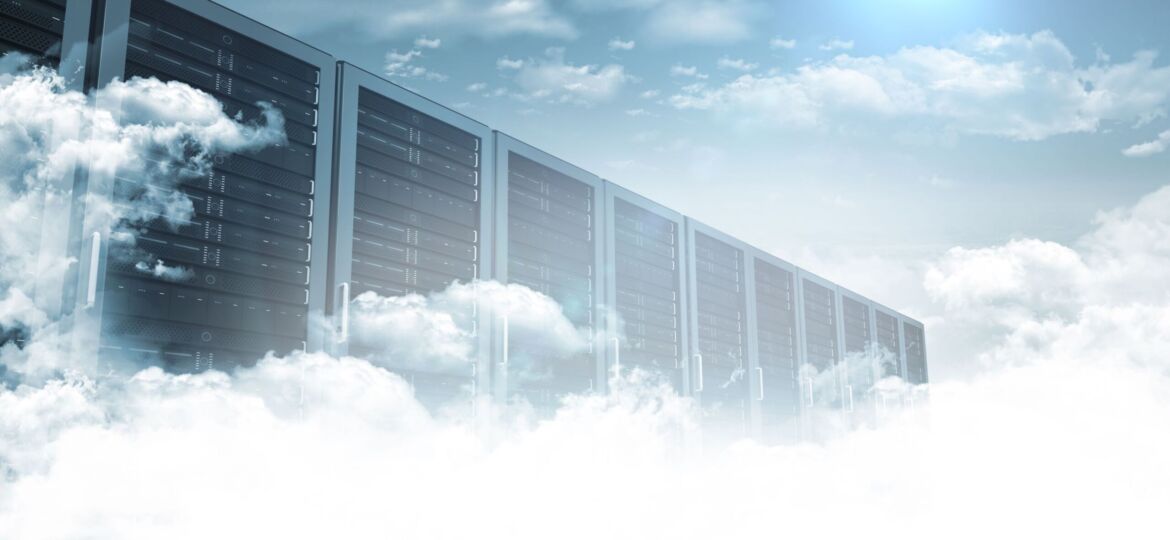 Amir Hashmi, CEO, and founder of zsah managed IT services, looks at how the pandemic will continue to impact the cloud.
Document sharing, videoconferencing, CRMs, ERPs, communication and productivity tools – these are all very familiar buzzwords millions of businesses all over the world have increasingly adopted over the last few years.
Therefore, 2020 and 2021 indeed were the "years of the cloud"; it's worth has been proven time and time again. Without the cloud, we would not have Zoom, MS Teams, Google Hangouts, or the ability to work office systems and phones from home. Even those who have resisted cloud technologies or been reliant on legacy systems and office-tied processes have felt the impact.
Circumstance forced everyone to undertake a significant digitisation project – and this, in short, has meant that connectivity between businesses and workers could continue.
So, given how instrumental cloud technology has been in keeping us all in business over recent months and it's clear it's set to continue for the long term, how will the market and the technology develop through 2022 and beyond?
Open source will continue to drive cloud innovation
At-scale development, deployment and management of application architectures on cloud services have been driven by open-source technologies. With the world in lockdown, developers and engineers found the value of contributing to open source.
In 2022 and beyond, the number of new open-source contributors is almost certainly going to increase which will, in turn, create further innovations for cloud infrastructure and architectures.
The majority of businesses will continue to rely on the public cloud
It is clear that the abrupt interruption of "business as usual" brought on by Covid-19 is here to stay – and is likely to disrupt operations for the foreseeable future. As organisations struggle with safety for consumers, employees and partners, they are increasingly looking to the public cloud.
For many – particularly small to medium-sized organisations – this new outlook has been brought primarily through third-party applications and frameworks designed to quickly enable online business in a shuttered world. Having little or no IT capacity themselves, a broad range of industries and businesses – from farmers to boutique retail shops – have embarked on a digital transformation journey that has taken them to the public cloud via 'Software as a Service' (SaaS). The cloud, particularly the public cloud, will continue to be the backbone of business continuity for most enterprises.
However, this may start to create issues. The "cloud rush" caused by past shutdowns amidst the pandemic has, at times, highlighted weaknesses in infrastructure as it struggled to keep up with demand.
The distribution of cloud data centres is currently inadequate to support significant longer-term workloads for a distributed workforce and an increasingly dispersed consumer base. That means that public cloud providers will need to carefully assess their current distribution of data centres and potentially expand to support a growing customer base in the future.
More companies will go hybrid with their cloud set up
The public cloud has been great for companies who found themselves suddenly in need of cloud storage and who require a flexible, pay-as-you-go service. It is hard to imagine this pattern slowing down, as demand is high and the pandemic remains a potential threat to stability.
However, as there seems to be no going back, many organisations in 2022 may consider moving onto a private cloud. It offers greater security and cost efficiency and a myriad of compliance and data regulation benefits which makes it ideal for the centralised storage and control of essential company data. However, as mentioned above, the public cloud is the best option when providing the tools a remote workforce needs.
The answer is to go hybrid. Instability and the subsequent need for digital transformation is looking much more permanent than it did in 2020 – so investing in private cloud will be seen as a less unnecessary risk and more of a sensible option. Companies who are unsure of how much they will grow yet know they will need at least 'some' cloud storage, which will drive the adoption of the hybrid set-up.
There will be a surge in regional cloud ecosystems
As centralised systems struggle to carry the load of a workforce not tied to a central office and businesses expand their cloud usage, regional data centres will grow for cloud storage.
This is a significant move for regional businesses that would traditionally have had to establish all their PoPs and cloud connections in the capital or the main business hub of the region. As we know, more businesses are ditching that centralised, permanent office in the capital – so this will result in improved efficiency and reduced latency.