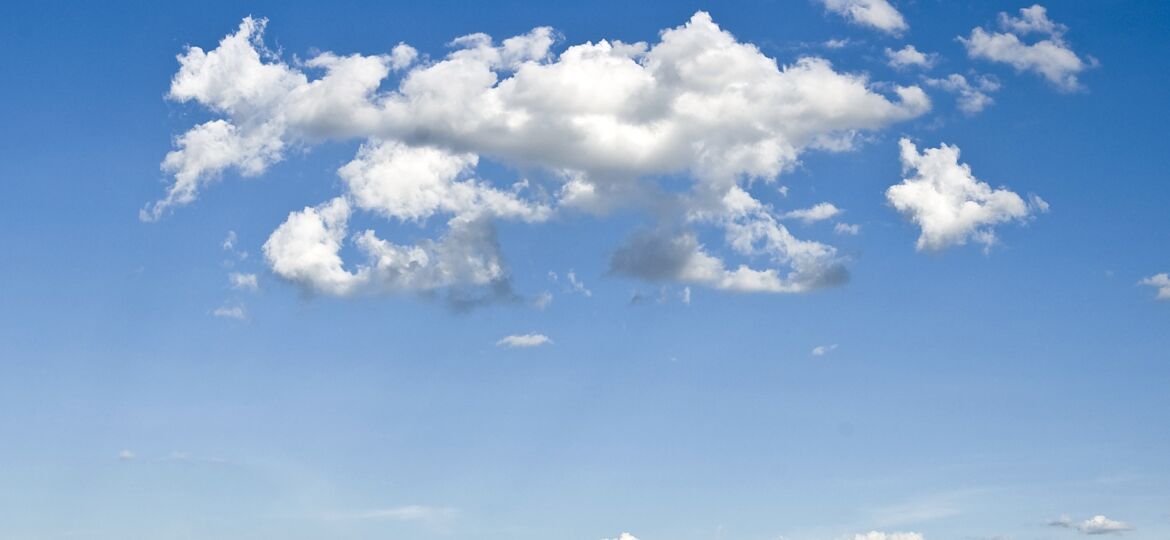 Carl Oliver, Product Manager, Giacom
Depending on who you talk to, digitalisation across the globe has been accelerated by around five to eight years because of Covid-19. Transitioning towards the use of cloud-based technologies has formed a key component of this transformation. But, as organisations shift from using on-premise solutions to the cloud, many will not have considered that data – despite being located in the cloud – still needs to be backed up. This is particularly true of the SMB market.
The channel therefore, needs to educate and support SMB organisations as they develop and deploy their cloud strategies. But, it also means that ITCs need to work with their CSP partners to capitalise on the potential recurring revenue generating opportunities that backup provisioning can offer. Carl Oliver, Product Manager, Giacom unpacks this and explains why cloud backup is increasingly important for SMBs and where the opportunity lies.
On-premise backup solutions aren't fail safe
It won't come as a surprise to the IT channel that protecting data and backing it up is critical. But, what is the difference between backing up data on-premise compared with cloud backup solutions?
As you can imagine, an on-premises backup solution stores data securely on office-based hard drives. In principle, this is a feasible option, but what if a natural disaster occurs such as a pandemic, flood or fire? Accessing data becomes problematic and depending on the situation, data could be lost forever. A case in point is last year, as pandemic work-from-home restrictions prevented many people from working in offices, making the idea of accessing office technology and IT backups difficult. So, many businesses turned to the cloud for support. Which rightly highlighted the need for cloud data security.
How secure is data when stored in the cloud?
There's a common misconception that just because you shift your applications and workloads into the cloud, that all of your data is completely secure. While the cloud offers many benefits, including the availability of data, it doesn't entirely protect organisations from data loss or corruption alone.
For instance, a recent study found that 32% of companies using the cloud had experienced data loss in the cloud across numerous threats. It points out that 64% of this data loss was accidental and that 20% was down to malicious intent.
Worse yet, the average cost of this data loss without a backup solution in place equates to almost $4,000 – not counting the potential reputational damage and fines from regulators. So, while the cloud has enabled businesses to evolve and thrive, especially through the current pandemic, it's clear that data stored in the cloud still needs to be backed up via a dedicated method.
This is why it is important for organisations to factor cloud backup solutions into their long-term cloud and data protection strategies. They are crucial and help address this growing risk of data loss that takes place, be that through accidental or malicious means.
Advantages of cloud backup solutions
Using cloud backup solutions offers organisations a host of benefits too. Many modern backup tools include enhanced security features and the ability to scale backups as required. They also generally offer quicker recovery times if and when backed up data is needed. Further, better security protocols, encryption, software patches and updates mean that there are more effective security options for ITCs to provide to their end user customers in the cloud too.
Moreover, by using the cloud, organisations can scale more easily. They have the option and capability to move their data efficiently and quickly across the world. However, as with all technology there are security risks to consider, which ITCs need to advise clients on.
This is where the relationship between CSP and ITC is important. Modern and effective CSPs work with their ITCs to support them with cloud deployment consultancy and execution to customers. This usually includes providing collaborative insights about managing data privacy, security and infrastructure maintenance. Equally, this is an area where the SMB market requires more support – since 37% of SMBs, according to Forrester, are not adopting cloud due to security concerns.
Supporting SMBs with cloud backup in a Covid world
Through the pandemic, many organisations turned to remote working to maintain productivity. Many of these applications are cloud-based; and for some, this meant that their IT estate had to evolve; and across the world there was an explosion in the use of collaboration technologies. And this is set to continue, research from the Cloud Industry Forum indicates that 88% of organisations expect their adoption of cloud services to increase in the next 12 months.
This trend towards cloud application adoption amplifies the need to move away from depending on on-premise backups towards relying on cloud backup solutions instead. Further, since technology operates in an 'always on' state of play, businesses can't afford to wait for someone to physically attend an on-premise site to perform maintenance, especially during a pandemic.
Aside from this, it is crucial to note that during any crisis, malevolent actors will seek to cause mayhem and exploit vulnerable situations. For instance, according to the Office of National Statistics, cybercrime greatly increased during the last year – added to that, not a week goes by without hearing about a high-profile cyber security incident. For instance, recently, North Korean hackers attacked Pfizer and Serco experienced a cyber-attack related to NHS Test and Trace.
Clearly, Covid-19 has created the perfect situation for cyber criminals to exploit. With many IT teams stretched – either by work at home restrictions, cloud/digital transformation projects or cyber-attacks – they have their work cut out for them. The pressure they face is unprecedented and emphasises the importance of putting in place robust data recovery and business continuity strategies to support their businesses. Evidently, there is a significant opportunity for the channel to step in and provide advisory and execution support and services to SMB customers.
Conclusion
Even though cloud solves many problems for organisations, it does come with data protection challenges. One answer to this problem involves using dedicated cloud backup solutions to protect data. The other answer lies in market education about how best to secure cloud applications and data. Within this scenario, CSPs and ITCs must work together to educate the market – especially SMBs – about how to secure and back up data effectively. By doing this, ITCs can take advantage of their CSP partner's knowledge – positioning themselves as trusted advisors to clients – and also take advantage of the available lucrative recurring revenue generating opportunity.