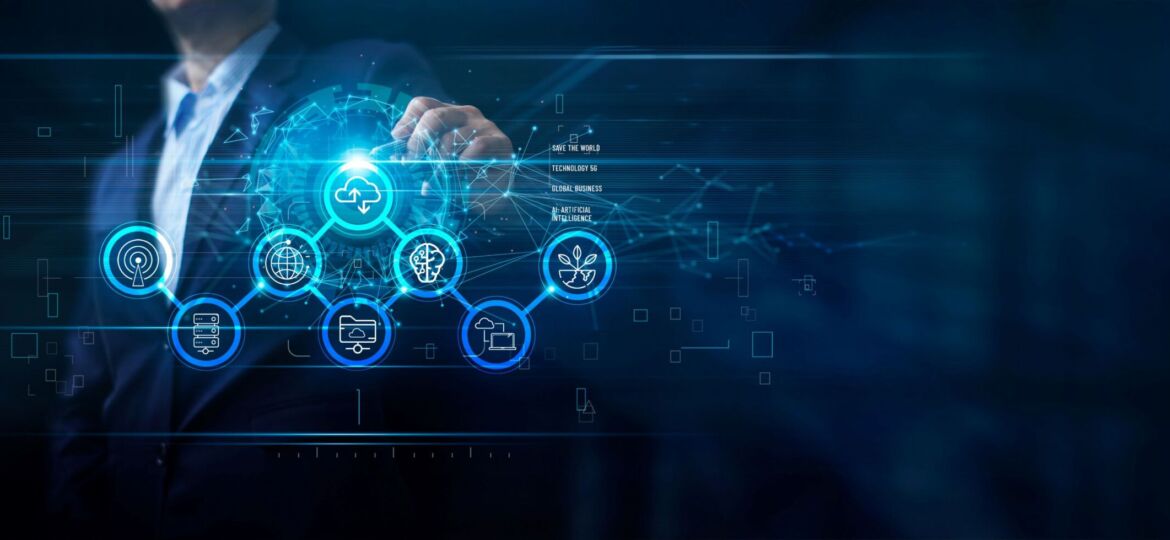 Alan Hayward, Sales and Marketing Manager at SEH Technology
The data centre services market has been growing at an exponential rate, with many predicting that the market will be valued at $105.6 billion by 2026. The main causes of growth are the digitisation of existing processes, the growing number of industrial sectors using digital technologies and the rise of SMEs adopting new technologies to thrive in today's marketplace. What's more, the development of data-generating solutions such as IoT and machine learning has played a key role in increasing the demand for data centres.
One of the biggest drivers to date has been the Covid-19 pandemic, as it created a set of unprecedented challenges for the technology sector. With companies working remotely, the need for rapid access to information was a huge hurdle that data centres had to overcome. In fact, a recent report from Statista stated that the total amount of data created, captured, copied and consumed reached 79 zettabytes in 2021. The pandemic highlighted that managing the availability and quality of online services during the pandemic was no simple task.
With that in mind, industry experts are now considering what future data centres will look like and the trends that they need to keep in mind when moving through 2022.
Rise of sustainability
The first is sustainability, which has been somewhat of a buzzword in the technology sector for a number of years. Moving forward, the vast majority of UK executives and managers believe that green technology will be one of their company's highest concerns, or will become a leading priority in the next five years. There are a number of factors that are motivating businesses to become more environmentally friendly, mainly in relation to the increasing importance that customers place on sustainability. Many consumers are now considering this when choosing brands to spend money with and are even happy to pay a premium for sustainable products or services.
This links to the impact data centres are placing on the environment, specifically in terms of water usage, energy consumption and carbon emissions. It's no secret that data centres are energy-intensive and are estimated to account for 2% of the world's energy consumption. As a result, data centres need to consider transitioning to a net-zero model, and fast. This involves investing in renewable resources and waste heat recycling in an effort to power and cool servers in a greener way in the future.
Introducing automation
Automation is another aspect of the data centre industry that has accelerated as a result of the coronavirus pandemic. To limit the contact of staff onsite, many data centres shifted to remote capabilities for monitoring and routine services. However, data centre managers are now claiming that staffing issues will continue to be an issue in 2022, meaning their needs for automation will only continue to increase.
Furthermore, the staggering growth in data and the speed at which businesses operate means that manual monitoring, troubleshooting and problem-solving can often be too slow, putting organisations at risk. This has resulted in the introduction of data centre automation, to ensure routine workflows and processes are managed and executed without human administration. Looking ahead, data centre automation will significantly increase agility and operational efficiency, reducing the time required for the IT team to perform routine tasks. It also means that services in high demand can be delivered in a repeatable manner, allowing for improved flexibility and scalability.
Private Cloud adoption
In 2022, the industry can also expect to see more organisations transitioning away from in-house operations and embracing the Cloud. However, when they do this, businesses need to understand that their data must remain as secure as possible. Because of this, they are likely to embrace private Clouds rather than public for better peace of mind. After all, the exchange of information outside of the company's usual network can create a significant threat of data leakage.
Additionally, private Cloud infrastructures are built based on each business's individual needs, ensuring it has sufficient resources to manage all applications and data required in the long term. Ultimately, private Clouds deliver similar advantages to public Clouds, such as scalability, but with the added benefits of flexibility, security and control through a singular architecture, making it an attractive option for organisations.
Looking to the future
The past 18-months has seen the majority of employees working from home across the globe. This has caused the demand for data centre capacity to reach an all-time high, resulting in the sector finding new ways to adapt to the drastic change in market conditions. Moreover, data centres need to keep up to date with the latest trends, including sustainability, automation and private Cloud adoption to make sure they can continue meeting organisational needs in the coming years.