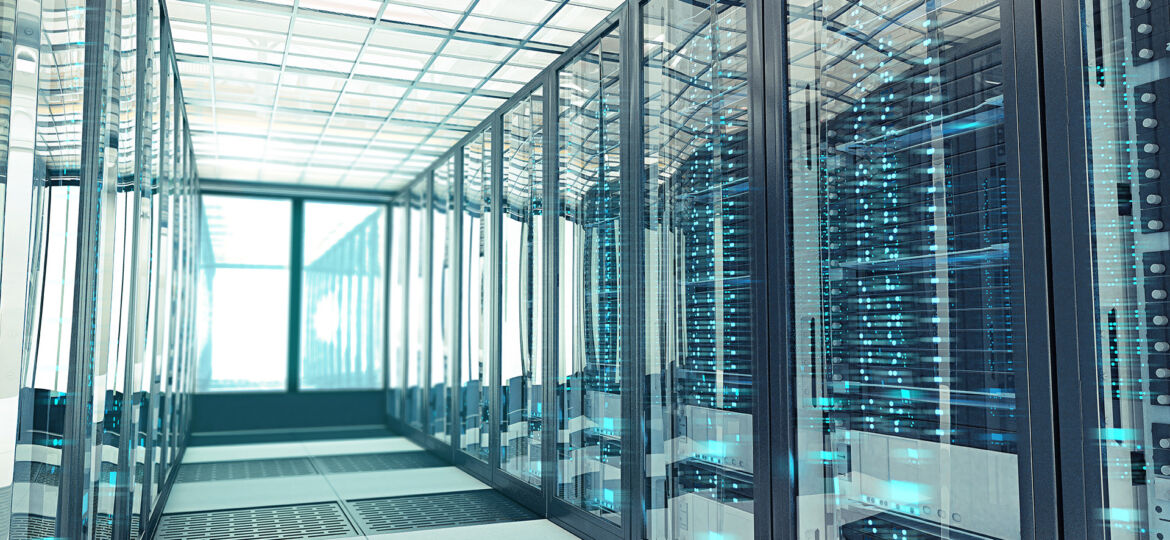 Why regional edge colocation data centres are key to reducing latency, backhaul costs and bandwidth bottlenecks
John Hall, Managing Director – Colocation
Proximity Data Centres

Minimising latency is becoming essential to enabling enterprise productivity, efficiency, competitive advantage and customer experience. Latency also impacts on 5G mobile network coverage, streaming video, AI Machine Learning and Deep Learning applications, such as those required for industrial automation and medical environments. Not to mention the performance and safety of driverless vehicles.
Moreover, with significantly more of the population working from home and many moving out of expensive cities to work in semi-rural areas, there is growing pressure on backhauling traffic to the few hyperscale data centres in the UK.
All of the above is leading to the emergence of a new breed of 'edge' colocation data centres. These are the missing links between centralised clouds and users, computers, machines and devices at the network edge. They are highly connected – including links to local internet exchanges – and located in proximity to large conurbations and densely populated cities up and down the UK. Furthermore, edge colocations can relieve centralised data centres from becoming data traffic congestion areas, caused by the thousands of households and small businesses now connecting to FTTP at up to 1Gbps.
Strategic locations
Strategically positioned regional colocation facilities are pivotal to the success of edge computing deployments. However, it is important to carefully consider the geographic location of your target users and customers before committing to existing data centre facilities. In the UK, it is worth noting outside of Greater London there are around 40 densely populated urban areas.
In a country the size of the UK, it may sound relatively straightforward. After all, the physical distances involved between regions and large cities are relatively small compared to say, the US or China. However, away from the London metro area, easily the most densely populated area with around 9.4 million, there are some 57 million dispersed somewhat unevenly.
For example, the large conurbations of Greater Manchester and the Birmingham area have around 2.5 million people apiece. But the East Coast and Southwest populations are considerably smaller by comparison – and spread more thinly. Scotland has a much smaller population than England but there are anomalies with very large populations around big cities such as Glasgow – there's no one size fits all data centre solution.
So, choosing the right sites in the right locations will ultimately pay off in terms of your organisation's operational efficiencies, bringing increased agility, competitive advantage and cost reductions. With this, consideration must also be given to the number of hops and where on the network an edge colocation site will be situated – these factors will impact its suitability to meet specific latency use cases. Access to local internet exchanges and public cloud infrastructure via gateways are further factors.
Deciding factors
However, in the rush to move data much closer to users and customers, it is important not to overlook a potential edge data centre's overall credentials. Network latency is obviously key, but so too are factors such as uptime service record, physical and cyber security, DR and business continuity contingencies. Carbon credentials and energy efficiency (PUE) are further considerations along with forwards power availability for keeping pace with future requirements.
The level of on-site engineering competence available is also important, especially for configuring and interconnecting complex hybrid cloud environments. By connecting public and private clouds together, hybrid clouds can optimise available compute, connectivity, bandwidth and storage capabilities which enhances application responsiveness, user experience and productivity.
This entails hosting private clouds in one or several edge colocation facilities and connecting these to public cloud services hosted by service providers in centralised hyperscale data centres. Mission-critical applications are therefore securely contained within the private edge cloud environment with only data that is non-time-critical sent back to the public cloud – perhaps for further analysis or archiving. The flexibility to carry out pre-production testing of applications in the data centre will be a bonus, ensuring everything works prior to launching.
There are also logistical issues to consider, not least installing new servers or moving existing ones from elsewhere. This will need to be done quickly and with minimal downtime and so will most likely require specialist support. Therefore, an operator that provides door-to-door migration services could be a major benefit along with the ability to carry out pre-production testing in the data centre to ensure everything works prior to launching. Straightforward SLAs and single contracts covering all edge colocation sites in an operator's portfolio will save management time and complexity. Dealing with several smaller data centres owned by different suppliers, all with various terms and conditions, brings hidden costs.
In summary, performing much of the data processing, control and management of local applications in edge colocation data centres allows latency to be reduced and application responsiveness optimised. At the same time, data transit costs can be significantly reduced by eliminating the need to send everything back to centralised clouds – often hosted in large data centres located hundreds of miles away. With the growing demands and concerns from users surrounding latency, network bandwidth congestion and rising backhaul costs, much more strategically positioned 'edge' regional colocation facilities are becoming essential to the success of UK edge deployments.