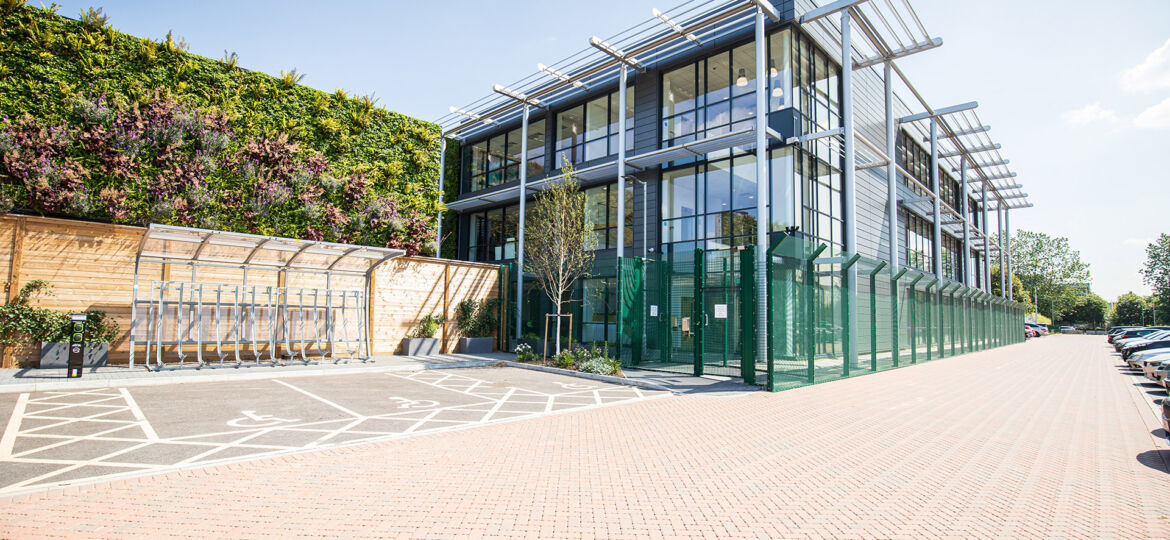 By David Watkins, solutions director for VIRTUS Data Centres
https://virtusdatacentres.com/
Across all sectors, taking responsibility for your environmental impact has become an undeniable business imperative – not least in the power-hungry data centre industry. Indeed, the demand for interconnected services has increased exponentially in recent years, and the power we consume as an industry has skyrocketed – meaning that it's only right that sustainability now sits at the top of the data centre industry's agenda.
Organisations in the sector are working to get ahead of the game and prove their sustainability credentials – with many cloud and data centre operators committed to becoming climate neutral by 2030. However, there are a number of issues to be navigated before true success can be realised.
Many data centre providers now use being "green", as a competitive advantage, but without a uniform and consistent application of standardised measurements, claims of sustainability could be unsubstantiated or misinterpreted. What's more, data centre providers need to balance the need to be green with the imperative to provide a reliable and resilient service.
A holistic approach to the 'three Rs' is key; marrying Reliability with Resilience and Responsibility. Importantly, the industry must seek to earn the trust of businesses who are sceptical about 'green washing' and use sustainability as a marketing ploy.
A holistic approach to sustainability
Many experts agree that the most important thing data centres can do is to look at the technology being used and work out how it can be run more efficiently. Data centres and server rooms must meet a high standard for energy efficiency, which can be demonstrated through aggressive power use effectiveness (PUE) targets – and many providers work with cutting edge technology solutions to help reach them. Solutions such as integrated building management systems and software solutions allow providers to track how their data centres are performing and ensure they aren't wasting energy.
There is also a growing commitment to 'get more life' from data centre equipment. For example, when an asset requires replacing, environmentally committed providers will assess whether refurbished parts can be used to renew and repair it instead. Recycling forms a big part of data centres' sustainability strategies too – whether that's distributing equipment no longer needed on the secondary market, or ensuring it's disposed of effectively at the end of its life.
However, the data centre industry isn't going to achieve true sustainability simply by relying on developments in technology and tweaking what is being done now. Indeed, most data centres have been operating best practice for some time such as developing a robust approach to air management and implementing effective cooling techniques. Even with all this progress, there's still a long way to go before the industry is truly sustainable. A more holistic approach is needed which considers sustainability at every point of the data centre lifecycle – from design, to build, to operation and maintenance.
Reducing a facility's carbon footprint requires more than making tweaks – it starts on the construction site. Data centres use enormous amounts of concrete and steel, which are major sources of CO2, and as the sustainability gains from operational efficiencies dry up, providers will have to look to embodied carbon in the construction phase if they are serious about being climate neutral. As an industry, we must commit to using low carbon materials, to streamline the delivery process and minimise consumption of new resources.
Why the 'three Rs' are fundamentally entwined
To achieve true sustainability, it's important that we look across the entire lifecycle of a facility, and crucially, to ensure that we can prove our credentials at every step of the way. But what about the imperative to marry sustainability goals with performance commitments? Can data centre companies really do both – provide the most reliable service whilst being sustainable?
These commitments actually go hand-in-hand. A sustainable data centre is also often a high performing and reliable facility. For example, renewable energy sources are fast becoming seen as more reliable than fossil fuels – not least, because renewable energy is not reliant on a single source, but from several – such as wind, solar, hydro and biomass. What's more, free from the fluctuations of the international oil market, renewable energy is more resilient in cases of falling demand and economic decline – crucial as we traverse through an uncertain political and economic landscape.
Another great example of performance and sustainability being intrinsically linked is within the cooling of a data centre. There has been plenty of innovation happening in this arena, and the good news is that energy-efficient methods of cooling – such as harnessing indirect adiabatic and evaporative cooling technology – are both more sustainable and more efficient than many older methods. There have, however, also been efficiency improvements with older methods resulting in improved performance without the water consumption of adiabatic systems. This has led to the availability of solutions that are suitable for all climate regions around the globe.
There are cost savings to be had in being green too. The short-term costs associated with sustainability initiatives often cause concern for providers, but one only needs to look at the potential cost savings of conducting a more sustainable business (and therefore more efficiently) to see that long-term cost savings are certainly possible. Being green isn't just good for the environment – it's good for business too.
Building trust through a transparent approach
One of the main challenges to true sustainability has been transparency and the ability to demonstrate to users and customers that data centre providers are keeping their promises when it comes to meeting green obligations. And this is not referring to monthly or annual reports to stakeholders. Instead, what's required is dynamic data that shows enduring improvements are being made together with transparent strategies that reveal what's ahead in the quest for sustainability.
To tackle persistent accusations of 'green washing' or 'green hushing' (essentially treating 'being green' as a good PR strategy), it's perhaps no surprise that the savviest data centre providers are prioritising being able to prove and substantiate their green credentials.
One good way of being publicly accountable is to obtain certifications, providing a third-party verification of sustainability credentials. Building Research Establishment's Environmental Assessment Method (or BREEAM) and Leadership in Energy and Environmental Design (LEED) are both sustainability rating schemes for the built environment, whilst also looking at the lifecycle of a building, from the concept and design to construction, operation and maintenance. Renewable Energy Guarantees of Origin (REGO) is another certification from Ofgem aiming to provide transparency to customers about the proportion of electricity that suppliers source from renewable generation.
Standards can also be helpful in the pursuit of transparency and accountability – specifically ISO 50001 for Energy Management and ISO 14001 for Environmental Management. These standards provide a clear framework, allowing providers to thoroughly interrogate their effectiveness against green ambitions on an ongoing basis. Importantly, they also reinforce the need for a continual improvement process that creates long term sustainable success rather than allowing providers to fall into the trap of prioritising 'quick wins' which can prove both costly and ineffective.
All of this points firmly to the issue of trust. With so many grey areas – and a risk of some false promises – it's going to be crucial for data centre providers to earn their customers' trust, proving that they're able to meet and surpass the promises they make. Providers can further demonstrate their commitment by joining together to support government initiatives such as the European Green Deal. VIRTUS Data Centres is a signatory to the Climate Neutral Data Centre Pact, a group of data centre operators and trade associations in Europe that have committed to ensure data centres are climate neutral by 2030, in advance of the European Green Deal target of Europe being climate neutral by 2050.
The journey to sustainability won't be easy, particularly for notoriously power-hungry data centres, and, with some analysts estimating that the global data load will rise to a staggering 572 Zettabytes (ZB) – around 10 times more than today – the challenge for providers to deliver more capacity of always-on connectivity together with true sustainability is only going to get tougher.
But the truth is that achieving real, long term, sustainability is an objective that must be achieved. It's not hyperbole to say that the future of the world is at risk if we don't adopt greener, more sustainable systems and practices. It's also important to note that the data centre industry has an opportunity to lead by example, showing other sectors that by harnessing the brightest minds and cutting-edge technology, it is possible to 'green' even the most power-intensive industry.
Encouragingly, there is plenty of good work already being done in the data centre industry to meet its collective sustainability obligations – not least in the arena of sustainable power sources. Some providers, only ever use truly renewable energy from wind, hydro or solar sources. What's more, the use of alternative fuels such as Hydrotreated Vegetable Oil (HVO) instead of diesel in generators has the potential to reduce carbon emissions by up to 90% – as well as eliminating sulphur dioxide emissions and reducing harmful nitrogen oxides.
Looking further ahead, there's plenty of innovation happening too which paints an optimistic picture of the future. Technical developments in areas like fuel cells are continuing at pace – and while they're not viable at the scale needed by data centre providers right now, developments are ongoing. When they can perform at the right level, they are likely to present another compelling option for green data centre power.
However, organisations must be mindful that not all facilities have an equal environmental impact. Large central data centres can operate much more efficiently than a small cluster of data centres distributed all over the country. But, whatever the differences between companies' facilities and even territories, what's clear is that everyone has a part to play in driving innovation in this area – and that we must all work hard to achieve that all-important trifecta of responsibility, reliability and resilience.