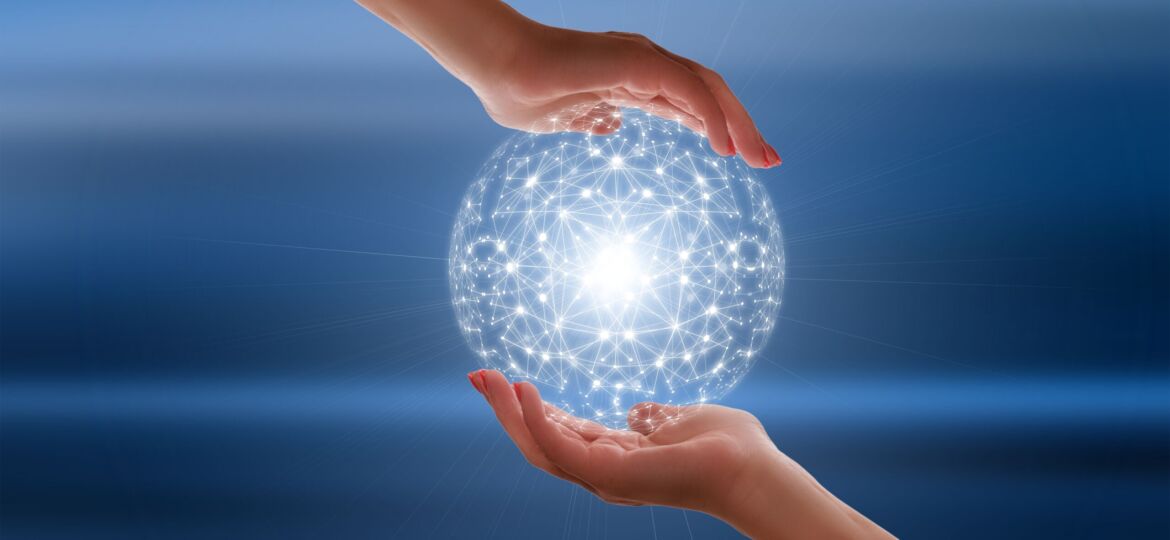 By Daniel Blackwell, Pulsant
https://www.pulsant.com/
A huge surge in the use of SaaS, cloud services and distributed applications followed the mass migration to hybrid working by many thousands of companies.
The combination of office and remote working may once have seemed a short-term response to a crisis, but hybrid is here to stay. A McKinsey global survey of senior executives in large corporations found nine-in-ten want to continue with this modus operandi beyond the pandemic. Such major changes in the way enterprises function are only made possible by the user-friendly effectiveness of today's ever-expanding range of well-known business applications and collaboration tools such as Slack, Dropbox, Zapier and Trello.
They cannot function on their own, however. They must be underpinned by the best connectivity possible, or the whole hybrid edifice will collapse. In its research, McKinsey exposed the critical role of networks to the current success of hybrid working. It found businesses that had maintained connectivity and facilitated "microtransactions" between employees, maintained higher levels of productivity at the height of Covid restrictions.
The opportunity for MSPs
Hybrid has been a big transition for enterprises, but for MSPs (managed service providers), it presents new opportunities and demands. Many businesses rushed into hybrid working and are now reappraising how they extract maximum efficiency from it, recognising its permanence. They expect service providers to help them reconfigure to optimise this new approach.
Managed services companies need to ensure they provide these clients with the right technologies and tools and are up-to-speed with developments in applications and infrastructure. They must facilitate the as-a-service model that their clients increasingly want, and they must focus on security, user experience and integration.
Optimisation is a priority
As a result of all these developments in hybrid working, the demand for infrastructure, cloud storage and compute is increasing. Gartner predicts expenditure on the public cloud will grow by more than 21% in 2022, to exceed $480 billion. Many organisations are already using multiple clouds, with Flexera's 2021 State of the Cloud report finding enterprises use an average of 2.6 public clouds and 2.7 private clouds. This year's Flexera report finds that enterprises already run 50% of their workloads in public clouds with the figure set to rise by 6%.
This expansion of complex cloud infrastructure is becoming unwieldy, making optimisation a priority. Nearly six-in-ten respondents in this year's Flexera report said optimising the current use of the cloud to achieve cost savings is their "top initiative".
Enterprises seek a need to see the applications on their network
Since modern business and AI applications depend on fast, high-bandwidth networks, organisations must make the best use of their cloud connectivity. They must know where applications are moving throughout their infrastructure, and how best to manage and control them to deliver optimal performance. Teams collaborating through sophisticated, cloud-based design software do not want brownouts any more than participants in multi-player, immersive games. This all adds to the pressure to ensure low latency, reliability and security.
In practical terms, it means focusing attention on the steps that improve network performance and use. For network operators, this dictates a shift towards application-aware networks to provide detailed reporting and intelligence to route applications down the best path.
In the digital economy, application experience can make or break a business. Yet, making all applications visible to improve the end-user experience is not easy. It often takes far too long to troubleshoot and identify the root cause of a latency or performance problem and develop a resolution. The greater visibility delivered by an application-aware network, by contrast, allows businesses to understand and fix the difficulties for applications on their networks far more quickly, saving them time and the cost of traditionally complex troubleshooting processes.
Security must also be high on the agenda
Security is also a major concern for enterprises operating a hybrid model of work, particularly after the UK's National Cyber Security Centre reported an increase in attacks following the pandemic-driven introduction of hybrid working.
The shift to hybrid gives criminals an extended attack surface that may include hundreds of connections to employees' homes. Many domestic networks use easily guessed or default passwords or may be configured without encryption, providing an enticing point of vulnerability for an attacker seeking access to a corporate network.
Applying security policies to each remote worker to prevent such ingress can be complex and expensive. For example, applying the same policies and controls could require the deployment of a firewall at each employee's home, which is not only costly but creates substantial management overheads.
Alternatively, each employee could be provided with a remote VPN connection back to a central office location. Yet routing back through an office location hardly makes sense as organisations increasingly move to decentralised services through SaaS models and public cloud deployments.
How SD-WAN makes networks application-aware
Organisations now need to resolve these considerable challenges through the implementation of application-aware networks using SD-WAN technology (software-defined networking in a wide area network). This cloud-ready solution gives visibility over applications and enables organisations to control and direct traffic intelligently and securely from a central location across the WAN. SD-WAN separates the control and data planes and monitors performance, prioritising applications in line with an enterprise's own, defined policy.
Unlike traditional WAN architectures which lack the central visibility and control required for distributed IT environments, SD-WAN delivers a step change for businesses, providing the agility to configure and make changes to multiple devices at the simple push of a button, saving time and increasing efficiency.
Organisations can enforce their own policy, based on user experience, with network priority given to the most business-critical applications so they avoid problems such as jitter, lag, or brownouts. And because they are able to reduce the time required for configuration and troubleshooting, businesses employing SD-WAN benefit from significant operational cost savings. Rolling out new applications becomes quicker and less costly across multiple sites. As more organisations adopt SaaS and cloud-based services, SD-WAN and application-aware networking are becoming business-critical necessities.
From a security perspective, SD-WAN dovetails with the zero-trust model of security and the use of multi-factor authentication. In this approach, each network application and user must verify itself at thresholds, while the technology monitors how data moves around. It is also capable of supporting end-to-end encryption into the cloud and makes the installation of firewalls much quicker and simpler.
Where edge computing fits in
SD-WAN is the cornerstone of the application-aware network. By understanding the applications used across the network, organisations can classify and apply appropriate application tuning to ensure optimum performance for each user. However, application-aware networking can also work alongside an edge computing strategy to drive further efficiencies.
Edge computing is where the cloud and physical data come together, where the digital and physical world intersect. It enables organisations to collect data and process it close to the end-user to create new value. Until relatively a few years ago, it would have been impossible to sustain high-speed data transfers necessary for edge applications using AI in most of the UK. The creation of edge data centres now enables organisations to run analytics locally once models have been trained on masses of data in the public cloud.
These advanced capabilities open the door to industrial IoT applications such as digital twin technologies. These are the Industry 4.0 advances that reshape manufacturing and logistics operations through advanced automation, transforming the efficiency of manufacturing, extraction and refining processes, even in isolated sites.
The beneficial relationship of edge and SD-WAN
Edge either works independently of SD-WAN and application-aware networking or in conjunction with it to enable organisations to identify and prioritise application traffic. The latter has proved to be well-suited to the multi-cloud environment.
SD-WAN in the core network of an edge platform and at the on-ramp to the public cloud will underpin high application performance for an organisation regardless of its location, overcoming any potential latency or congestion problems with the data that must be backhauled to a hyperscaler's hub for processing. Security is significantly strengthened through monitoring and encryption between different sites.
Although edge does not depend on SD-WAN, the increasing use of software to define and optimise network performance will inevitably accelerate the full operationalisation of edge computing platforms.
The advantages of application-aware networks have become obvious
From efficiency, optimisation and security perspectives, the gains of application-aware networks are becoming obvious. Businesses that implement or benefit from SD-WAN have access to far greater levels of application intelligence to improve connectivity, efficiency and performance. They achieve faster resolution of the network problems hindering application performance and reducing the strain placed on their workloads.
All businesses with access to SD-WAN, including managed service providers, can use edge platforms to offer new levels of customer experience and service. They benefit from the operational and visibility benefits of application-aware networks and SD-WAN on the one hand, and the low latency and high bandwidth of edge computing on the other.
Confident in their own performance, they can provide SLAs to guarantee that their customers enjoy consistently low latency and high reliability. This becomes possible almost regardless of the strength of their network connection. Enterprises gain considerable cost and performance advantages, deploying and updating powerful new applications almost at the push of a button.
These are major advantages for service providers and enterprises alike, transforming user experience, creating value, and advancing digital transformation as the world of work continues to evolve and demand greater agility and efficiency.