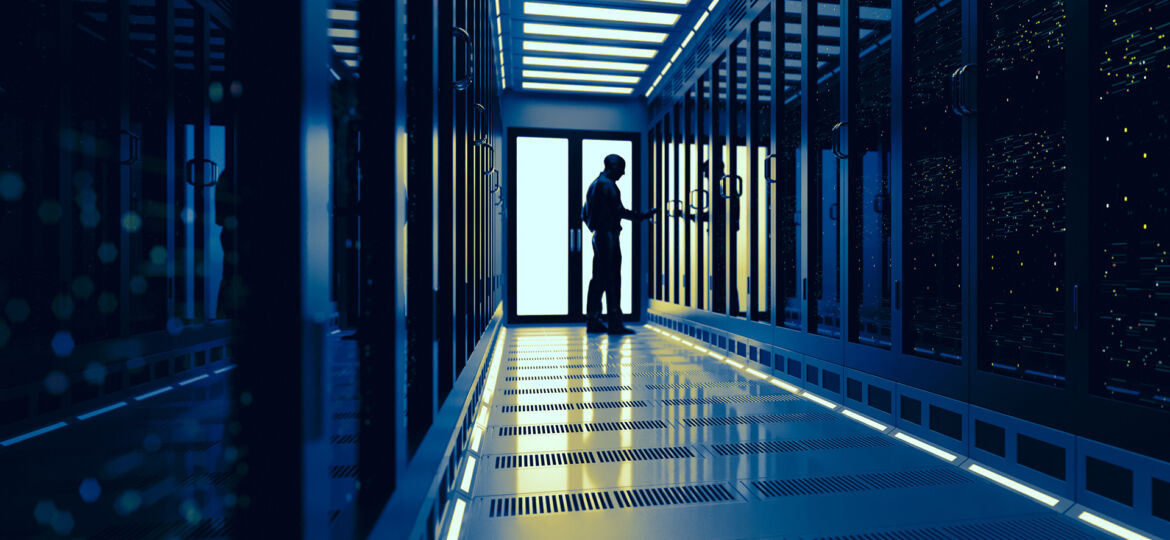 The digital transformation is in full flight, and data centres are at the heart of this transformation. Global analyst firm IDC for example, predicts that by the year 2025, we will be witnessing an astonishing five-fold growth in the generation of global data.
Europe, thanks to its diverse talent, skillsets and geographies, is uniquely positioned to benefit from the new opportunities that come with digitalisation and our current appetite for data. The number of European technology companies that have reached "unicorn" status — a valuation of $1 billion or more — has grown from 223 last year to 321, and Europe as a region is now approaching 2,500 data centres in operation, making it an IT force to be reckoned with.
Europe's booming business
So, clearly data centre demand in Europe is growing at unprecedented levels, with investment in Europe's traditional FLAP-D data centre markets, (Frankfurt, London, Amsterdam, Paris, Dublin), enjoying massive growth, of around 20% in 2021. To highlight this scale, Germany is currently home to 453 data centres, closely followed by the UK at 448.
The emergence of secondary markets
Significantly, in Europe, we are seeing the emergence of new or 'secondary' markets. Cities like Warsaw, Milan, Madrid, and Berlin are emerging as the growth story for the new decade, with data centre growth doubling or even tripling in some of these new markets. As these secondary markets begin to establish themselves, so this calls up various obligations and opportunities. First and foremost, climate change and corporate social responsibility are driving a new mandate for a sustainable data centre industry, as backed by the European Green Deal, and more specifically by the recent EU Carbon Neutral Data Centre Pact 2030.
Turning obligations into opportunities
So, it's clear then, that the European data centre industry has a responsibility to adhere to sustainable, energy-efficient practices, as laid out in formal government regulations and initiatives. Not only this, but data centre owners and operators are increasingly committing to their own robust Environmental, Social, and Governance (ESG) programs that they are implementing internally. For more on this, see our recent white paper entitled 'Why Data Centers Must Prioritize Environmental Sustainability'.
So, what does all of this mean for data centre owners and operators when establishing sustainable practices in these new secondary markets? To begin with, it offers up brand-new opportunities for these new locations. Establishing a sustainable data centre in a fast-growing new European market goes beyond the technology. It requires the newly arrived data centre practice to develop its own local ecosystem of cloud services providers, developers, investors and occupiers. In turn, this opens up new local opportunities and will likely attract a highly-skilled workforce, inspiring a new generation of talent in a new European location.
Making a positive impact
Establishing data centre hubs in new markets is a win-win. Think of the new partnerships with local companies that can be established, local community tie-ins, or governmental partnerships that this can kick-start, and then think of the overall positive impact that this could have on the local economy and immediate community. It's no exaggeration to say that the emergence of new data centres in secondary markets has the power to revitalise entire towns.
Eastern and southern Europe are already enjoying the fruits of this new boom. Several digital excellence centres are already emerging there, making this region one of the most exciting new hubs for growth and innovation. The biggest names in tech are now moving their data centre operations to this part of Europe, with Google and Microsoft investing in Poland, one of the largest data centres in Europe being built in Romania, and Greece attracting the likes of Microsoft and Amazon.
The power of collaboration
Today's CXO must take into account the full breadth of the hybrid IT environment – by considering the cloud as well as the edge when planning a sustainability strategy. What's more, we believe the best chance of achieving true sustainability within our industry is through an integrated approach; that's to say, based on an ecosystem of alliance and channel partners, working as one to solve challenges and drive innovation. Finally, as one of the world's most sustainable companies, we feel a genuine social responsibility when it comes to establishing and nurturing new data centre operations, no matter the location.
We believe that it's through the convergence of digital and electric that we can make data centres more efficient, sustainable and resilient. We call this convergence Electricity 4.0. In this respect, we have a key role to play in addressing the current climate crisis. However, we can't do this alone. It's by establishing a comprehensive partner network that we can join the dots and help to ensure that the provision of smart energy runs right through the data centre ecosystem.
I expect to see a ramping up in these collaborative industry partnerships over the next few years. And, right across Europe – from established data centre hubs to new European markets alike, we are going to see many new shining examples of what's possible when we work together in purposeful partnerships that promote social cohesion. This is the way to drive positive influence and meaningful innovation within our industry.