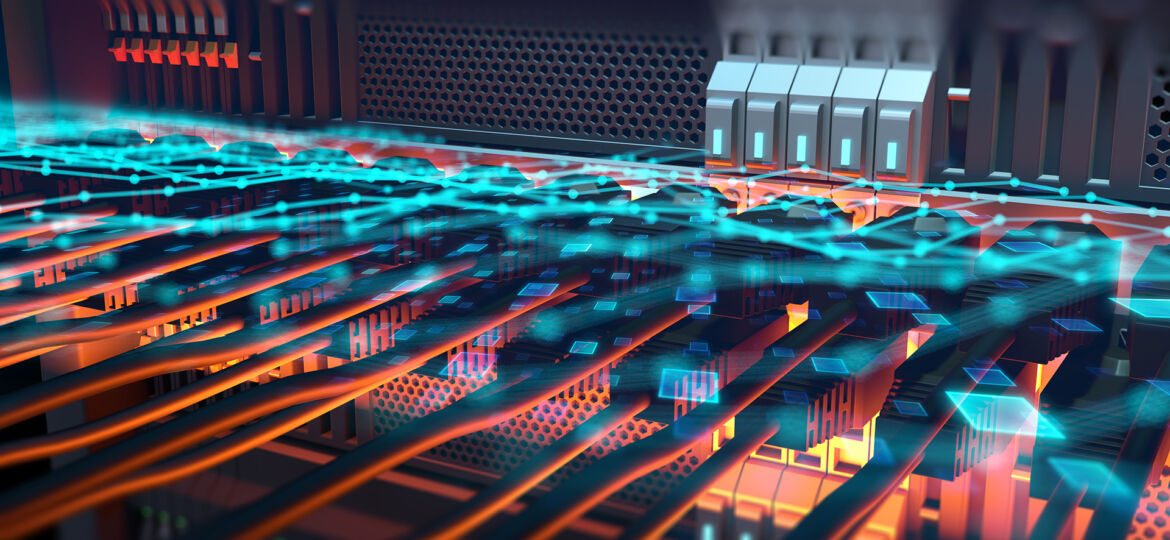 With the rising necessity for establishing strong and efficient communication infrastructures within an enterprise, the global industrial ethernet industry is slated to witness notable expansion in the forthcoming years.
Enterprises are increasingly focusing on establishing industrial ethernet infrastructure for optimising process and output and gaining a competitive advantage over their competitors. Moreover, there have been increasing initiatives by several developing countries, including India, China and Brazil, among others, to promote digitalisation and automation across all industrial verticals.
Citing an instance, under the 'Make in India' and 'Digital India' initiatives, the Indian Government is eying bringing funds and upgrading commercial and industrial infrastructure in the region. Owing to this, in 2020, the technology giant, Google, had reportedly announced investing around $10 billion in the 'Digital India initiative' in the next five to ten years. Such scenarios are predicted to encourage industrial ethernet switch manufacturers to expand their businesses to APAC.
Driven by the aforementioned factors, the global industrial ethernet market size is poised to exceed $120 billion by 2027.
Below are some trending factors likely to boost industrial ethernet business expansion globally.
Increasing demand across aerospace and defence applications
The growing requirement for dedicated network infrastructure to establish secured and reliable communication in aerospace and defence sectors would foster the demand for ethernet solutions and services. Ethernet technologies, including industrial ethernet switches, are made for rugged environments and sustain impacts and erratic temperatures, that complement their applicability in these sectors. Owing to this, the aerospace and defence applications segment is anticipated to hold a revenue share of $4 billion in the global industrial ethernet market by 2027.
Deployment of communication interface for a robust connection
The communication interface of industrial ethernet is designed to maintain an uninterrupted connection between ethernet/IP controllers and other devices on the network. These systems use high-speed ethernet ports for viewing and analysing communication and module-diagnostic information and maintaining effective network connections between devices.
Growing installation of Ethernet infrastructure in industrial settings is likely to increase demand for communication interfaces to support various network topology applications, including remote I/O, gateways, operator terminals, and sensors and transmitters. As a result, the industrial ethernet market share from the communication interface hardware segment is expected to grow at over 20% CAGR up to 2027.
High preference for Modus TCP/IP protocols
Modbus TCP/IP protocol is a set of layered protocols, which plays an important role in reliable data connection between machines within the ethernet network infrastructure in industrial enterprises. It uses Internet Protocol (IP) and Transmission Control Protocol (TCP) for the transfer of data between compatible devices.
Soaring expenditure by private companies on the advancement of ethernet architecture to minimise downtime would influence the adoption of Modus protocols. Owing to this, the industrial ethernet market share from Modbus TCP/IP protocol is anticipated to witness around 15% CAGR through 2027.
Introduction of advanced ethernet technologies in Europe
Europe's industrial ethernet market is projected to hold around a 25% share of the global industry by 2027. There is a growing emphasis by leading technology companies, such as Robert Bosch GmbH, ABB Ltd, and Siemens AG on launching advanced platforms to upgrade Ethernet connectivity in Europe.
For instance, in August 2020, Westermo Network Technologies introduced the WeOS operating system-based advanced industrial ethernet platform. This launch allowed Westermo to render advanced platforms compatible with IoT and big data applications to its industrial customers. Moreover, rising initiatives by the government, as well as private organisations to develop high-speed networking technologies, are likely to augment the industrial ethernet business landscape.
In a nutshell, the rapid adoption of Industry 4.0, along with growing efforts by private and public entities to deploy reliable, cost-effective and high-speed Ethernet services across industrial verticals would positively influence the global industrial ethernet forecast.