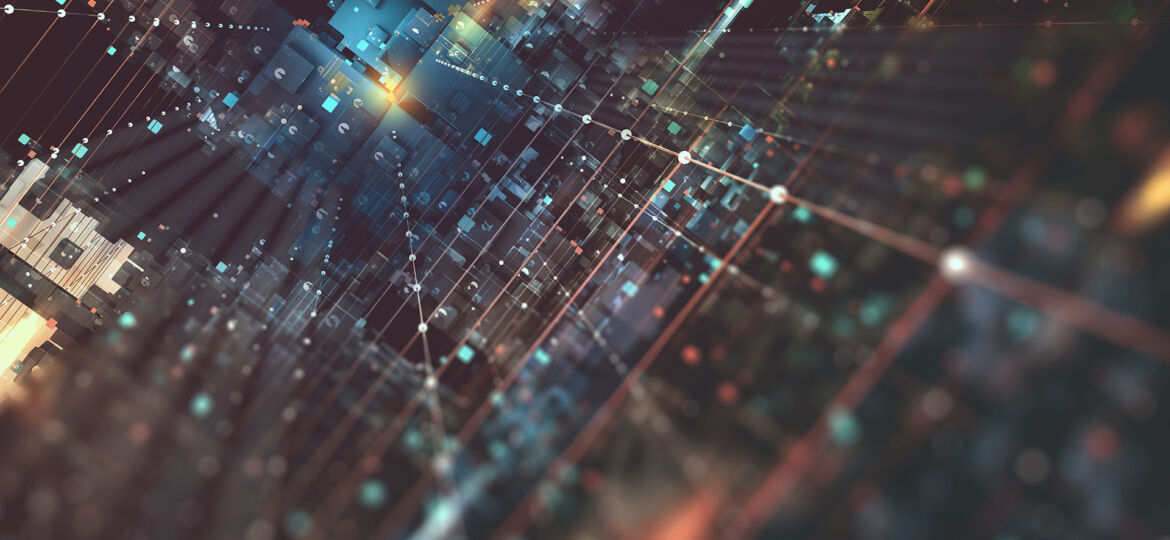 Breaking away from legacy IT systems can be a significant challenge for many UK businesses. When making the switch to more modern data architecture, merely deciding to make the initial move can be the most difficult part. Digital transformation has been accelerated in recent years, with the shift to hybrid working and the rise in demand for digital services across all industries acting as a trigger point. Today, holding onto legacy architectures could slow down processes, and thereby be seriously detrimental to organisations – particularly in the increasingly digital world. For many, it's no longer a viable option.
There are significant reasons why the time is now to migrate away from legacy architectures such as Apache Hadoop, which are hard to maintain and costly. Specially trained and highly skilled individuals are needed to manage these systems, which is not sustainable in the long term. As businesses are continuing to grow exponentially, the need for advanced analytics with an emphasis on machine learning (ML) and artificial intelligence (AI) will take centre stage.
Navigating the different data architectures
Half of chief analytics officers, chief information officers (CIOs), and chief data officers (CDOs) surveyed by Harvard Business Review last year, indicated that they are currently evaluating or implementing a new platform to address their current data challenges. The biggest challenge is understanding the different data architectures that are on offer, and how to migrate seamlessly from old to new. Taking the step from on-premises can be a challenging task and if a new migration is deemed unsuccessful, slow or costly, this could have serious consequences for data teams.
It's now critical for CIOs and CDOs to consider modern data architectures that seamlessly scale and work effortlessly with the cloud in an era where there are many options available. As businesses continue to grow, it will become even more important to choose an option that is easily administered by data teams who can then focus on use cases instead of managing the migration. A lakehouse is becoming an increasingly popular choice. It provides a structured transactional layer to a data lake to add data warehouse-like performance, reliability, quality and scale, but for all data. It allows many of the use cases that would traditionally have required legacy data warehouses to be accomplished with a data lake alone.
For businesses that have made the decision to transition to a lakehouse architecture, there are some simple steps they should take into consideration.
Step 1: Communicate
Before any successful migration happens, data teams, CIOs and CDOs need to talk specifics. They could begin by discussing where they are, and where they would like to be when it comes to their data infrastructures. Are current systems fit for purpose? Data teams can then assess the state of the current infrastructure and plan for the implementation of a new one. There will, without a doubt, be a lot of experimentation and new learnings at this first stage. Organisations need to have the right conversations with their teams to truly grasp why their business wants to migrate to a new data architecture, who should be involved and how the migration fits into their overall cloud strategy.
Step 2: Assess
You won't find an 'instant click' with any migration project. The most realistic approach for most will be to take it step by step, project by project. Organisations must understand what jobs are running and what the code looks like. In many scenarios, organisations will also have to build a business case for their migration, including determining the total cost of adopting a lakehouse platform, for example.
Step 3: Set the technical foundation and evaluate
As we near the execution phase of the migration, organisations need to consider all aspects of their target architecture and ensure it will support business needs for the long haul. Usually, this entails mapping older technologies to new ones or simply optimising them. Organisations must also understand the specifics of how to move their data to the cloud with the workloads. Then, organisations will need to carry out an evaluation, targeting demos and production pilots to approve an approach for the new data architecture.
Step 4: Execution phase
Finally, after all of these considerations, organisations reach the execution phase. A migration will never be easy, however getting it done right the first time is essential to how quickly the organisation can start to scale its analytical practices, cut costs and increase data team productivity. To ensure continuity, businesses should determine if it is necessary to run workloads on both their old and new systems to ensure everything is identical. Gradually, the decision can be made to completely cut over to the new data architecture and decommission the use case from the older one entirely.
As organisations seek to enable their teams to do more and achieve better outcomes with data and AI, it is time for UK business leaders to stop just thinking about adopting new data architecture and confidently make the move. The longer organisations wait to make the switch, the more difficult it will be to keep up with competition and growing customer expectations.