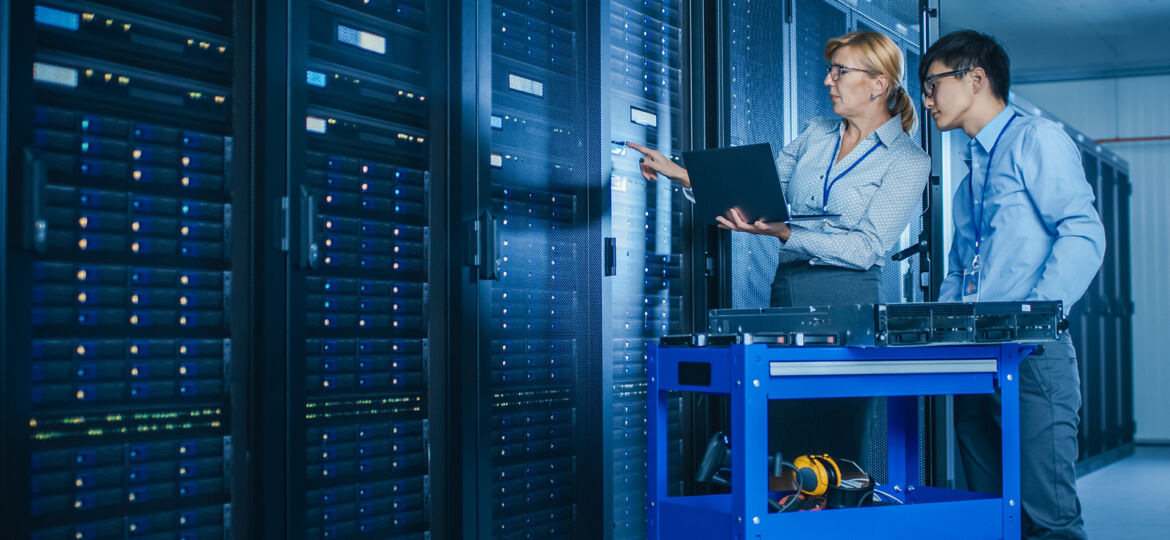 We often talk about the data centre skills shortage as if it's an industry-wide problem, but the reality is, that its consequences are far-reaching.
The growth in demand for data centres has been hugely beneficial to the digital infrastructure industry. Data centres enable the digital transformation we've seen across many organisations – from retailers and telcos to government agencies and educational bodies – improving productivity and streamlining processes. Simply put, the digital future we are all striving for will not be possible without data centres.
So why has action to tackle the data centre skills shortage been so slow? The problem seems to jump on and off the news agenda, and we've seen some inconsistent government attention to this issue. I've come to realise that it's those of us who work with and alongside the data centre industry who need to take a stand.
Bridging the gap
The data centre industry has always had to work from a limited pool of talent. Maintaining and operating data centres requires high-level technical skills that are not easy to come by.
However, this skills gap has widened to an unsustainable point. Having worked in digital infrastructure for more than thirty years, it's been troubling to see the problem worsen. The demand for data centres has expanded year on year, as companies increase digitisation, and the sector matures. While this growth is hugely positive for the industry, there's a real risk we just will not meet demand due to staffing issues.
This isn't just anecdotal. Research from the Uptime Institute found that 50% of IT and data centre managers said they found it difficult to find qualified candidates to fill open positions in 2020, despite the number of engineers needed globally set to rise by approximately 300,000 over the next three years. These recruitment woes have only deepened since 2020.
These statistics should be concerning not just for industry leaders, but for anyone looking to digitise processes in the future. Structural issues with the education system play a part. For example, between 2015 – 2020, there was a 40% decrease in the number of UK students studying Computing or ICT qualifications at GCSE or A-Level. We need to be ambitious about addressing these root causes if we are going to start producing as many engineers as we need in the UK.
Taking action
The UK government has tried to put digital skills on the agenda, with new qualifications launched in the past few years. Solutions have been piecemeal and have failed to tackle the problem, with unfilled vacancies still costing the UK economy £6.3 billion in lost GDP each year. When it comes to data centre skills, the problem isn't budging, as there's been a historic lack of interest and investment in this area.
I've realised that delaying solutions and waiting for government action isn't the answer. As an industry, we can start so much of the urgent action ourselves. Skill sharing initiatives within the data centre sector have already made an impact. And it's not just altruistic. By investing time and resources into this problem, we can bring in new talent and secure the future of our organisations, too.
The Digital Futures Programme is one of these initiatives. The programme is the first of its kind and aims to give students the knowledge, skills and contacts they need to embark on long-lasting technical careers in the data centre and digital infrastructure industry. The 14–19-year-olds who take part enjoy workshops, projects and challenge days, and the programme also provides a much-needed stepping stone into work experience and apprenticeships.
The positive responses we get from students indicate we're on the right track. Who better to lead these initiatives than industry leaders? We have the knowledge to share with educators on career routes for young people in the data centre sector. By making clear what will make a student more employable, we can help shape the next generation of the workforce.
Reaping the rewards
The Digital Futures Programme, launched by UTC Heathrow, has some great partners, including Amazon Web Services (AWS), CBRE and Virtus. These partnerships really strengthen the programme and make the experience even more compelling for students. But some organisations may still need convincing, given the effort that needs to be put in.
To those hesitant to share their time and resources, I'd say that you get back what you put in. By helping to close the data skills gap, you're helping to improve and strengthen the talent pool available. This also boosts retention – protecting your investment in a future candidate's training and development.
It's about taking a longer-term view of career development. Partnering with education providers allows businesses to build trust with the best candidates early on. When it comes to careers in IT, often students with potential, lose momentum by not having the right training or choosing the wrong subjects at school. Getting more students engaged with the prospect of STEM careers from a young age is critical.
Perhaps there is no such thing as a truly selfless act. It may sound vain, but by sharing your expertise with the wider community, you shine a positive light on yourself and your company. The data centre industry as a whole gets an image boost, making the sector feel more inclusive to students who perhaps wouldn't have considered a career in the sector otherwise.
That's why I believe so strongly in a business-led approach to this issue. Between us, we've got enough experience and knowledge to tackle the data centre skills shortage. By supporting programmes such as Digital Futures, the data centre industry can work together to secure our digital future.
Securing the future of our industry
With data-heavy innovations such as smart cities gaining pace, the demand for data centres in the UK will only grow. According to BusinessWire, the UK data centre market will grow by almost 36% by 2025.
If we want this growth to be sustainable, industry leaders need to get to work mentoring the next generation of data centre engineers and managers. Given the benefits to the health of the data centre industry, as well as the wider society, it's time we prioritise closing the data centre skills gap.
If we achieve that, the sky will be the limit for data centre innovation.