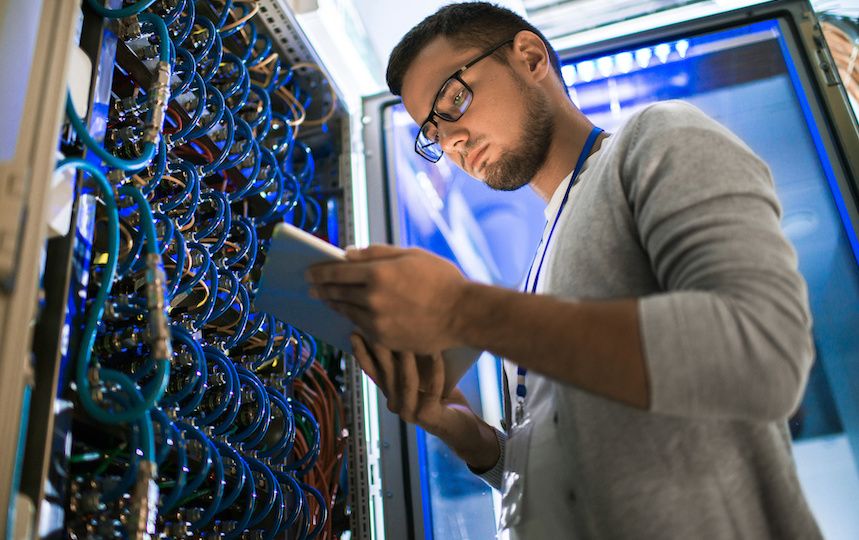 Alan Hayward, Sales and Marketing Manager at SEH Technology
It's no secret that the global market is facing an IT skills shortage. In fact, according to McKinsey & Company, 87% of companies are aware that they either already have a skills gap or will have one within the next few years. In simple terms, an IT skills gap is a mismatch between the knowledge an employer needs to meet business objectives and the capabilities of the organisation's employees. It has predominantly been fuelled by a combination of factors including the advances in automation, AI and other emerging technologies, plus the lack of skilled personnel needed to interact with these new innovations.
These technological advances have changed the way we work and nearly one-third of employees agreed that the skills gap has increased in comparison to last year. This has placed a staggering reliance on upskilling and reskilling the current workforce, as the widening gap can negatively impact employee confidence and productivity. But in order to be as effective as possible, learning and development must undergo a transformation.
Bridging the gap
Whilst hiring new team members to support the business is the ideal scenario for most organisations, it can pose some challenges related to onboarding and getting them up to speed with the organisation's technology and operations. Keeping that in mind, companies are now upskilling and reskilling employees. This is the practice of IT leaders taking what their employees are each individually most skilled at and providing them with the required training to progress their knowledge or understanding of that subject. Additionally, it eliminates the resources needed to train new employees and maximises the overall skill set of the wider team.
In line with today's rapid digital transformation, many organisations are relying on reskilling or upskilling employees to train them on new techniques which will allow them to embrace new digital tools. There is a misconception that automation will make some roles obsolete in the future, but it is actually set to open up new opportunities for employers to create people-centric positions that will accelerate digital transformation for companies.
Bringing value to employees
In addition to bridging the IT skills gap and preparing organisations for technology advancements, upskilling is a great way to establish a culture of continuous learning across the whole business. Not only will employees feel empowered by their employer's investment, they will also feel more confident and prepared to take on new tasks or projects, especially when looking at new technologies or digital tools. Employee morale will also improve as they can clearly see a career development plan mapped out for them and they will have a brighter outlook on their future with the business.
Employee retention is another benefit of upskilling or reskilling a team. This is because they understand that their skill sets will not become obsolete and they feel valued, as their employers are invested in their careers and development. By having a conversation with the team and building an understanding of what their job aspirations are, IT leaders can decipher what training is required and as a result, their employees will have a greater sense of purpose.
Upskilling best practices
It's vital to make sure that training and development opportunities are readily available for everyone across the business. With this in mind, IT leaders will need to accommodate different learning styles, such as traditional classrooms or online courses and provide training for all employees to ensure the maximum number of participants. Ultimately, employees learn and are motivated in different ways, so employers need to take this into consideration to bolster retention, revenue and long-term success.
The IT skills gap is here to stay, meaning organisations need to find a way to overcome the hurdles that this may bring in the future. It is critical for businesses to invest in their team by upskilling and reskilling them to add long-term value to the organisation. By focusing on their development, IT leaders will be able to begin bridging the IT skills gap while fostering a culture of innovation, empowerment and productivity.