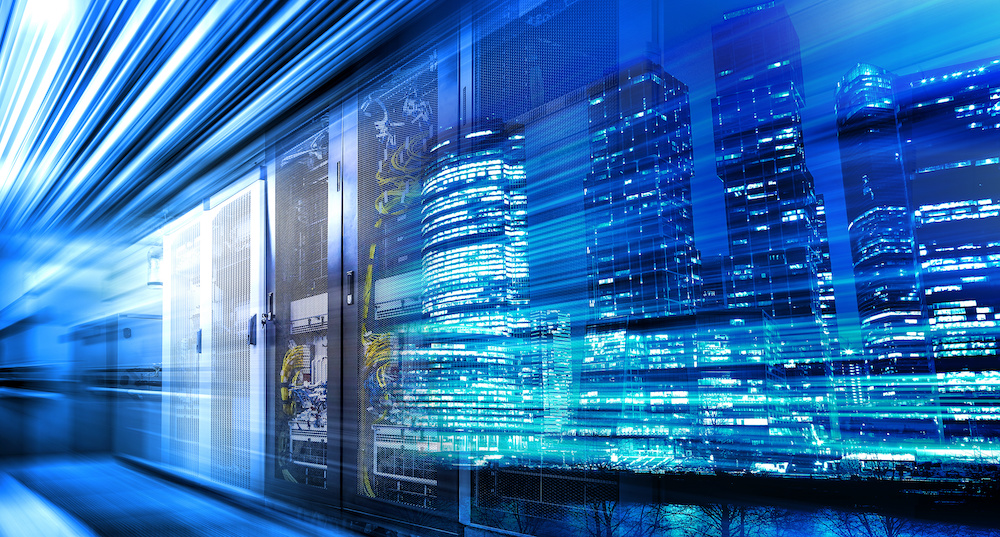 By Alistair Fulton, Semtech Corporation
https://www.semtech.com/
With cities growing in population all over the world, they need to get smarter about how they manage resources like energy and water, cut waste and pollution, manage traffic and transport, and keep citizens safe and healthy.
To do that, smart cities need to collect data. Lots of it. But they need to do it efficiently and cost-effectively, and when you're talking about a city-wide network, that's easier said than done.
However, the advent of Low Power Wide Area Network (LPWAN) technologies such as LoRaWAN provide a long-range link that enables sensors to be placed far beyond the reach of, and at substantially less cost than, equivalent wired connections. Moreover, the energy requirements for these wireless sensors are massively reduced because of their battery lifetime.
Low-power sensors communicate to a handful of gateways that feed the collected data into a centralised enterprise software system that enables real-time monitoring of events and conditions throughout the city. This can help do everything from easing traffic congestion to enhancing public safety or detecting – and preventing – a fire hazard.
Smart cities in action
There are already numerous examples of cities around the world that are taking advantage of the benefits that this wireless technology can bring. One good example is Frankfurt am Main in western Germany which has adopted a smart city strategy that encompasses initiatives such as intelligent traffic control, digital access to the city library, and the capture of environmental and health data. To support the increasing data traffic that these projects will generate, Loriot, a global IoT company, has installed a professional public server in the city to provide a reliable, enterprise-grade service across the city's network.
But it's not only a case of just using LPWAN to improve infrastructure. The US city of Cary, North Carolina, is taking it a step further in conjunction with Semtech and the SAS Institute, a multinational developer of analytics software based in the city. They have established a dedicated IoT centre of excellence designed to take the information and experience it collects to improve the lives of its local citizens and to use it to advance the science of edge-to-Cloud IoT solutions.
LPWAN technology, because of its low cost, flexibility and long range, can provide demonstrable benefits for small towns, too. For example, the city of Saint Grégoire, France, with only 9,700 residents, has installed its own city-wide wireless network that is being used to reduce building energy consumption by 20%, cut CO2 emissions and make using the city's services more convenient, including 68 energy-use sensors and 150 parking-spot sensors.
And it's not just sensing the availability of parking spaces – as useful as that is – that forms the bedrock of a smart city network's benefits.
Everyday utility companies derive substantial benefits from the crucial ability to ensure the safe and efficient management of power distribution. Data is essential to utilities looking to automate their processes. Intermittent or unreliable connectivity severely limits the ability of utility companies to make any useful impact on their business and the communities they serve.
LPWAN technology changes all that. It can, for example, link thousands, or even millions of smart meters cost-effectively, reliably and securely. This enables utilities to expand their business by offering secure and – most importantly – reliable automated applications for smart cities and communities that cuts costs and improves safety.
One example of such critical safety improvements is a solution offered by Grenoble, France-based eLichens. Its avolta-CH4 is a natural gas leak detector that runs on the LoRaWAN standard. With its low power and long-distance capabilities, eLichens found the technology ideal for giving instant alerts of any serious gas leak, thus enabling rapid responses that can save lives.
From smart homes …
The trail of usefulness doesn't stop at a city, town or neighbourhood level. Individual homeowners are increasingly adopting smart home technology to manage and secure services like heating, lighting, security and entertainment. A new report from IoT analyst firm Berg Insight found that the number of smart homes in Europe and North America reached 105 million in 2021.
And this growth is expected to continue. By 2026, the study anticipates around 100 million European homes will be "smart" homes as users increasingly insist on seamless connectivity from anywhere on their premises, which can be best achieved with battery-powered, long-range and low-power IoT connectivity solutions offered by LPWAN.
For example, Semtech's LoRa technology is already providing long-range, low bandwidth connectivity for Amazon Sidewalk, the crowd-sourced wireless network that extends the range of a customer's home network to connect both outdoor and indoor smart home products, including smart lights, pet trackers, asset tracking sensors and smart irrigation.
… to a smart planet, where cities can thrive
Getting from farm to market has always been fraught with logistical details and nuances that can impact the success, or failure, of supply and demand chains. This goes for all types of goods, not just produce. And the advent of "just-in-time" supply routes puts further pressure on businesses to deliver – whatever those goods may be – quickly and efficiently without negatively impacting the health of the planet, its cities and towns, and those who live and work in them.
LPWAN technologies are already enabling individuals in numerous cities, towns and municipalities to live and work in a responsible way by having the data at their disposal to make informed decisions, often automatically. According to a recent World Economic Forum report, "IoT Guidelines for Sustainability," 84% of IoT deployments are currently addressing, or have the potential to address, sustainable development goals as defined by the United Nations. These goals include ensuring access to affordable, reliable and sustainable energy for everyone; making cities inclusive, safe, reliant and sustainable; and ensuring availability and sustainable management of water and sanitation for all.
We have a long way to go in deploying even more beneficial smart city technologies and applications, but LPWAN technologies are accelerating our ability to get where we need to be faster, and more sustainably and inexpensively than had previously been thought possible.