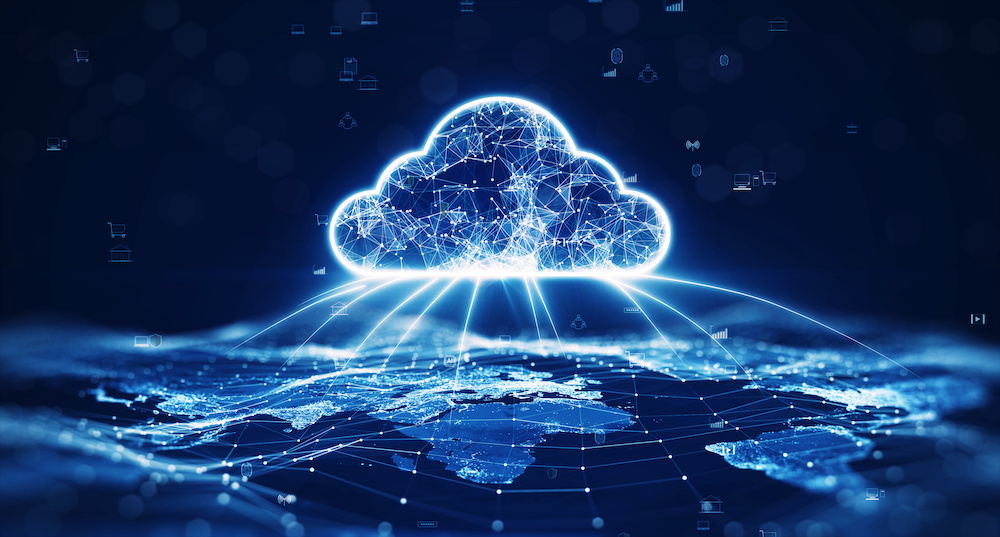 Jürgen Hatheier, Chief Technology Officer of EMEA & APAC
It wasn't long ago when the only things at the edge of the network in the average home were email clients and web browsers. Now, according to Ofcom, we spend more time online in the UK than ever before: an average of 3 hours 37 minutes a day on smartphones, tablets and computers, and an average of 1 hour 21 minutes watching online services such as Netflix and BBC iPlayer. And, this number is growing! We are moving to a point where the average home has more in common with a small business in terms of connected devices (or "things") and complexity, with an ever-growing reliance on cloud services.
Recognising the importance of broadband connectivity and the impact it plays in our daily lives, the UK government launched Project Gigabit to help fuel the country's efforts to build out broadband networks. The program has a lofty goal – ensuring 85% of the country is covered with gigabit-capable service by 2025. The UK's service providers have taken the Project Gigabit ball and run with it, extending full-fibre connectivity to millions more homes and businesses.
And, users are eager for even more connectivity. Research conducted by Ciena found that 43% of British adults are planning to upgrade their internet within the next 24 months, and 36% are willing to pay more for improved services. With the increased network demands of the modern home office, it's easy to understand why.
The task of preparing our networks for this demand is not an easy undertaking. Networks designed 15 years ago – which represent the majority of networks we all rely on – were not built to sustain the current surge in bandwidth requirements, nor were they geared to optimise performance for modern services and network demands. Catering to support the explosion in device sales, the surge in streaming services, and the dispersion of America's workforce to home offices, wasn't in early blueprints.
In the past, metropolitan networks were created with assumptions around statistical multiplexing and predictable growth, largely based on population. Network operators consequently struggle with visibility into the real-time use of their assets, creating headaches in anticipating and managing surges in usage. Meanwhile, capacity – once assigned by region – is largely static, restricting the ability to reassign and optimise resources as and where required.
Today, demands on the edge of the network have changed. And, while Cloud Service Providers (CSPs) are suddenly seeing a huge, exponential increase in the use of their services, they also face a concurrent increase in pressure to deliver seamless services across the same networks.
Next Gen Networks doing their part
Next generation metro networks, to the credit of network providers, are doing their utmost to evolve with current demands.
They're set to see much greater convergence of business, mobile and residential networks, and future evolutions will consist of multilayer convergence in which IP and Ethernet are integrated over an optimised optical layer. This will reduce hardware requirements and lower costs for network providers while bringing users more reliable network services.
Combined with advances in existing and new technologies – including 5G, IP and optical convergence, and network automation – next gen networks are putting CSPs in a prime position to evolve their services, but only with investment to break away from the restrictions of rigid and complex architectures.
However, enhanced user expectations can only be truly met once compute and storage capabilities are moved closer to end-users, humans and machines, where content is created and consumed – at the edge. This shift will need to leverage data-driven automation and intelligence, coupled with an open architecture to adapt to demands as they arise, self-heal and provide the connectivity required for this new era.
The Edge Cloud Service Provider
CSPs are building out a more expansive edge cloud strategy that converts existing central office and cable headends into edge data centres. Rather than having everything in one building, resources are moved closer to the edge of the network, where content is created and consumed, to meet the expected Service Level Agreements (SLAs) of next gen applications and services.
The role of the CSP does not end there, however.
They also need to build open, automated and simplified networks to leverage the underlying capabilities of the network and enable seamless activities for end-users, connecting edge data centres to the underlying network with the speed, capacity, intelligence and compute capability that will enable edge users to work with the same seamless experience as they once did in the office.
This starts with swapping outdated hardware with equipment that supports 400G and 800G optical transport while also placing software at the heart of infrastructure, adding telemetry points to dynamically measure network performance in real-time, using analytics and visualisation to improve network performance.
This helps CSPs to truly own the edge and deliver the experiences their customers expect.
And, CSPs – and the broader communications industry – must move toward an open, automated and simplified network architecture to effectively and efficiently deliver on changing end-user expectations — and capture the revenue opportunities that come with them. The holy grail is a much higher capacity, dramatically simplified, programmable and accessible infrastructure that incorporates analytics driven by hard data and intelligent automation.