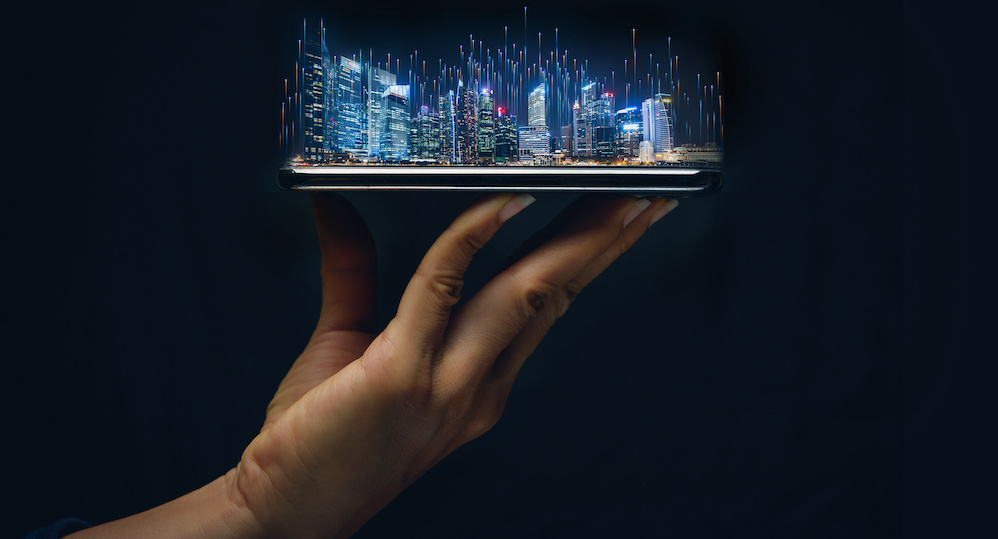 Matthew Margetts, Smarter Technologies Group Director of Sales and Marketing
https://smartertechnologies.com/
​​Looking back at developments after the industrial revolution, it's clear that previous success in optimising the financial aspects of a business has come at significant environmental and societal costs. Today, the voices of investors, financiers and society at large, are growing louder in demanding transparency of environmental, social and governance (ESG) performance, forcing all organisations to take a long, hard look at their value and true impact on society.
In a drastic change to society's view of viable and desirable economic models, we're looking beyond pure profit to an organisation's broader purpose and performance. In this model, all roads lead to energy reduction as part of a net zero strategy. According to the Intergovernmental Panel on Climate Change (IPCC), businesses should be striving to cut global carbon emissions to net zero by 2050. And with mounting pressure to demonstrate ESG policies and practices, it's no longer tenable for organisations to opt out.
While most companies embrace the value of ecologically-beneficial requirements, many of them feel daunted by sustainability reporting standards and frameworks. Without a system to monitor changes and inefficiencies, it is incredibly difficult for companies to assess and reduce their energy usage. This is where a Building Energy Management System (BEMS) can harness the power of technology to help companies enhance transparency and communication of their climate-change data and efforts.
Building energy management is a cornerstone of building energy sustainability, net-zero targets, and ESG reporting. Digitising building systems management also enables building managers to focus on occupant health and well-being, conduct proactive performance improvements and make buildings more human-centric. Essentially, making a building smarter makes it more environmentally friendly and sustainable.
What is a BEMS?
BEMS is a sophisticated building management solution that allows buildings to become smarter, more interconnected, responsive and adaptable. The system consists of software and hardware that allow you to monitor, analyse, and control every aspect of an estate's energy consumption, from lighting to HVAC. Critically, the software provides consumption data that allows you to identify where energy savings can be made.
Turning data into opportunities
The key to the power of BEMS is that energy consumption isn't just monitored; it's analysed and instantly optimised to deliver immediate energy savings across your entire estate. Integrating a building energy management system into your premises allows you to:
Control lighting and heating in relation to room occupancy

Keep building occupants comfortable and productive

Monitor energy consumption against factors that influence it (eg outside air temperature)

Modify building services around operational requirements

Identify energy inefficiency and keep track of energy consumption trends

Save money on your energy costs

Reduce your carbon footprint

Forecast proactive maintenance activities and end-of-life failures
And because a BEMS analyses when and where energy is being used, you'll be able to set limits and targets based on usage profiles that increase the efficiency of your business.
BEMS benefits
Improved operational efficiency and reduction in operational costs

Better operations and maintenance of a connected, healthy workplace

Better occupant experience, comfort and safety

Renewable energy generation load balancing · Reduce payments to the Government's CCL (Climate Change Levy)

Drive energy sustainability across community ecosystems

Energy and environmental footprint management

Lower energy consumption and carbon emissions.

Enhance corporate social responsibility

Improve stakeholder value
BEMS play a crucial role in achieving net-zero emissions targets and ESG requirements
Net-zero emissions policies and corporate environmental ESG goals act as catalysts for this drive toward better energy management and the reduction of energy use in buildings. Along with energy reduction, employee well-being and ethical working practices are also important ESG criteria. All of these factors now play an influential role in the investment community's financial decisions.
BEMS are able to deliver on these objectives by lowering the energy intensity of buildings and improving occupant experiences. As such, the implementation of building energy management systems will continue to increase.