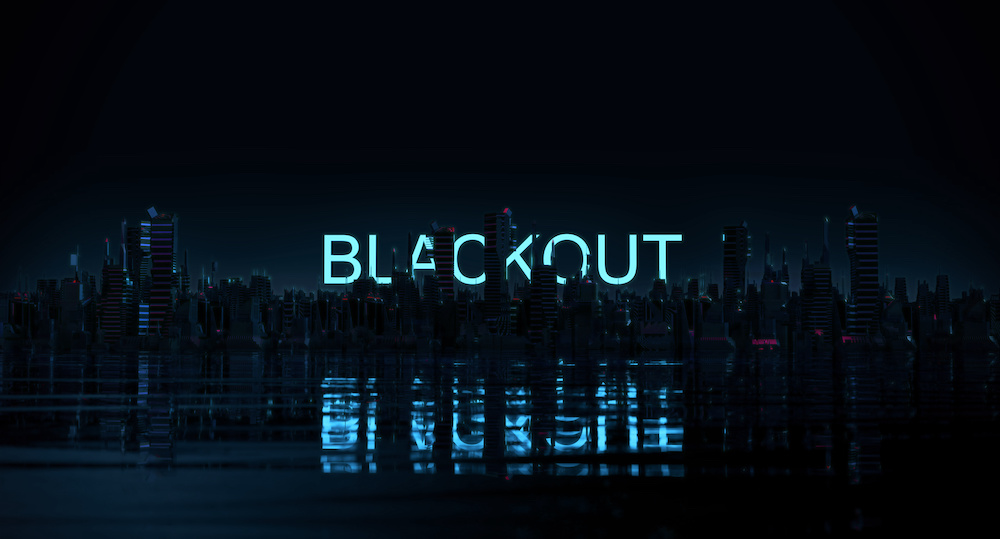 Calogero Saeli, Global Product Group Manager, ABB
With digitalisation now at the heart of all sectors, the cost and impact of data centre power outages are skyrocketing. The result is a greater onus on backup power systems, however, the first course of action shouldn't necessarily lie with a diesel generator. Here, Calogero Saeli, Global Product Group Manager for ABB, explores the ever-mounting case for battery energy storage (BESS) as a much more sustainable way to build resilience.
As demand for data – and the electricity needed to power data centres – continues to soar, data centres cannot be built quickly enough. By one estimate, global data demand will reach 180 zettabytes – the equivalent of 180 trillion gigabytes – in only three years' time, due to a combination of the sharp increase in connected devices, the sudden onset of working from home and the rise of a data-driven economy.
Existing data centres are already struggling to keep up with the demands of industries, which have become ever more reliant on digital technologies. According to the Uptime Institute, while outages are not becoming more frequent, the cost and impact of downtime on businesses is sharply increasing. Its Global Survey of IT and Data Center Managers in 2021 found that over six in 10 outages cost more than $100,000.
Traditionally, when a data centre facility suffers a power outage, operators turn to diesel generators for backup power. Google estimates that there are over 20 gigawatts worth of backup diesel generators in service across the data centre industry. But questions are beginning to be asked about whether these should be the first port of call, with operators increasingly looking for systems that can help them avoid disruptive power cuts and retain a strong, consistent power supply in a sustainable manner.
Data centre market: working towards net zero by 2030
The data centre market is no stranger to energy efficiency strategies and in recent years has led by example with its strong commitment to carbon neutrality and achieving a net zero data centre ecosystem by 2030.
Even in the face of rapid digital acceleration, where the demand for data is driving unprecedented growth, the data centre market is working towards delivering its commitments to purchase 100% carbon-free energy, reuse and repair services, prioritise water conservation, recycle heat and prove energy efficiency by meeting measurable targets.
Indeed, a report by the International Energy Agency (IEA) in 2021 found that data transmission networks consumed 260-340TWh in 2020, or 1.1 – 1.4% of global electricity use. Meanwhile, fixed-line network energy intensity has halved every two years since 2000 in developed countries and mobile-access network energy efficiency has improved 10 to 30% annually in recent years. While this is an impressive achievement, which has laid solid foundations for the industry's journey towards total sustainability, there is much more that can be done, including investigating more sustainable backup power options, such as battery energy storage.
The ever-mounting case for battery energy storage
There has been a notable increase in pilots using BESS over recent years. There is an ever-mounting case for battery energy storage as a greener way for data centre operators to build resilience. By allowing electricity to be stored for prolonged periods and released on demand, it offers an effective way for facilities to absorb and manage fluctuations in supply and demand, better accommodating unplanned outages and preventing the revenue losses associated with power cuts. These systems can also be easily scaled to meet the demands of growing infrastructures.
BESS manages energy costs by leveraging peak shaving, load shifting and maximising self-consumption. In addition, these systems can often be easily connected to power management software and provide ample opportunity to carefully monitor, and control the consumption of renewable power based on digital insights via any building management system.
BESS can be combined with microgrid solutions, allowing data centres to operate entirely off-grid in case of a blackout, powered by their own solar or wind generation coupled with battery energy storage. This approach can support an increase in reliability, better sustainability towards net zero and enable an extra revenue stream by providing grid services.
Microgrid solutions coupled with BESS allow data centres to operate as consumers or prosumers. The digitalisation of the solution is crucial to managing energy flows and achieving independence from the electrical grid.
Already 95% of businesses cite the need to manage unstructured data as a problem for their businesses, impacting how they navigate the market, make future predictions and adjust to market trends. And the economy is only set to become more driven by data as technology continues to proliferate, with the number of connected devices projected to rise from 13.8 billion in 2021 to 30.9 billion units by 2025.
In parallel, the data centre market's net zero target is looming ever closer, making it more important than ever for operators to pilot and implement backup power technologies that can not only maintain power availability for mission-critical operations but also make the best possible use of renewable energy sources.