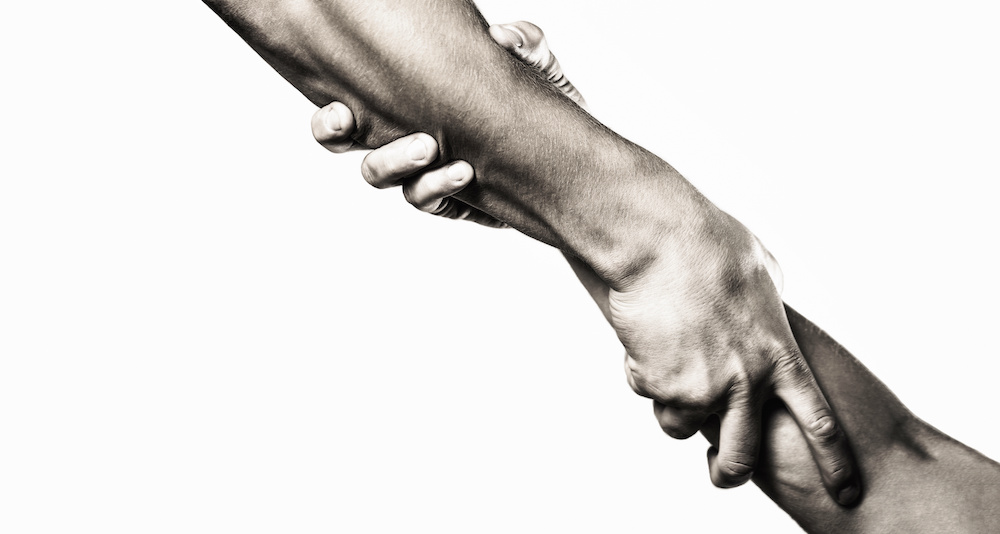 Simon Smith, Head of Service Delivery, Telehouse Europe
https://www.telehouse.net/
Traditionally, remote data centre services were focused on providing basic levels of support such as unboxing customers' IT equipment to then position it on the racks. Over recent years and especially during the Covid-19 pandemic, customers' technical requirements and expectations from their data centre partner have significantly evolved, and as such, so should the remote services.
While customers are still demanding basic levels of support with equipment receipt, installation, securing network cables and essential troubleshooting, they also increasingly find themselves in need of more complex and advanced IT support. For data centre operators, the new customer needs are presenting a unique opportunity to elevate their remote management solutions into smart hands services.
Adapting to the changing circumstances
Driven by the strict social distancing measures and travel embargoes at the time of the pandemic, many organisations were forced to shift their working models toward a remote set-up and limit the number of visits to their data centre. As the importance of reliable data centre infrastructure grew, a greater need arose among customers to hand over their co-located IT equipment management, maintenance, software configuration and fault investigations to their provider.
It is not uncommon for today's enterprises to be located a significant distance from their data centre partner. Businesses are continuously expanding, with many enterprises opening new global offices, making frequent travels to and from the data centre – rather inefficient both in terms of cost, and time. The widespread adoption of remote working models is also naturally increasing the need for smart hands support from their data centre partners.
It would however be unfair to attribute the increase in the demand for smart hands support just to the pandemic alone. Even before 2019, enterprises saw the value in cloud computing, modernising their IT environments and adopting hybrid approaches. It was Gartner that predicted that by 2020, 90% of organisations will adopt hybrid infrastructure management capabilities. Now, the tech research firm forecasts that 51% of IT spending on applications and infrastructure software, business process services and systems infrastructure will shift to the cloud by 2025.
It is clear that the demand for hybrid solutions will only continue to grow among businesses as they transform their IT environments to remain competitive. On average, two-fifths of enterprise IT infrastructure is outsourced in colocation, but that is expected to rise further to 46% in five years' time, as evidenced in the recent research by Telehouse.
The requirement for a smart hands approach is also exacerbated by the ongoing tech skills and labour shortages which are predicted to grow to 4.3 million workers and an unrealised output of $449.70 billion globally by 2030. While the world is facing a tech industry talent crisis, businesses can take advantage of the highly skilled remote hands engineers and security specialists in their data centres to provide proactive and reactive service support.
As customers are adapting to changing circumstances, they see greater value in beyond-basic remote support. To them, leveraging professional smart hands services, both reactive and proactive, from their trusted data centre provider is a great step towards productivity, efficiency, and general peace of mind.
From proactive to reactive support services
Data centre customers are now seeking enhanced technical support that offers both proactive and reactive services from the outset of the relationship. For providers, that means fostering transparent communication around IT equipment installation and understanding the unique design and technical requirements of the customers at the start to match the level of remote service required in the future.
Optimising design solutions for customers is an important proactive smart hands service in terms of security and power protection. Data centre providers must act as trusted advisors on whether the customer, for example, needs to house their IT equipment in a dedicated or shared facility, and what security measures are needed at the points of access. With the ongoing shortages of various materials, data centre partners can also offer a helping hand to customers in sourcing equipment and installing it in the racks on their behalf. Data centre operators can offer expert facility planners to work with customers to define and plan their colocation, power and connectivity needs that meet their budget and privacy requirements.
As the cost of energy is skyrocketing, power efficiency is incredibly high on customers' agendas who are worried about their enormous energy bills. As such, they expect their data centre partners to ensure optimised rack space and power usage, reducing their operating costs and also helping them meet their sustainability targets. For data centre providers, that means utilising their data centre infrastructure management (DCIM) solutions to the maximum, as the technology is able to analyse key data on uninterruptible power supplies (UPS), automatic transfer switches, IT loads, external temperatures, internal environmental conditions, and so much more, to intelligently monitor and optimise power and cooling requirements.
To achieve excellence in smart hands services, proactive support must go hand in hand with swift reactive support to minimise possible downtime and ensure business continuity. This includes checking the alarm status of equipment and providing fault investigation, performing system troubleshooting and repairing the problem on a 24/7 basis. While remote data centre engineers are investigating incidents, they must keep the customer informed every step of the way. Speed of response together with transparent communication are crucial elements data centres must develop to form the highest levels of smart customer support service.
Easing the future IT headaches
Data centre operators are only too well aware that their customers are facing increased challenges presented by global current affairs, and it's quite possible this will persist for some years to come, yet the race to gain a competitive edge in the market continues with pace as we see growth in edge computing, IoT and 5G and customers employing new technologies to support their growth. This will only increase demand for data centre growth and a need for enhanced smart hands support from data centre providers.
As the demand for smart hands services increases, data centre providers need to recognise and weave together the multiple core management systems and technologies to allow them to monitor, measure and optimise the wellbeing of their facilities and the health of their customers' IT equipment. In today's era of skills shortages and remote working models, it is the data centres experienced engineers and smart hands support services that can be the antidote for our customer's sleepless nights.
From lessening the burden on already stretched internal IT departments to boosting systems efficiencies and preventing downtime, smart hands services bring a multitude of operational and financial benefits to customers. Offering highly committed and comprehensive support is often also a key differentiator for data centre providers. The ability to adapt and evolve data centre service support models to meet demanding customer requirements, for example, those looking to embrace technology to achieve business growth, and need a data centre service partner with capabilities to provide 24/7 support within agreed SLAs at an affordable, predictable, monthly 'no surprises' basis; will be an area for continued growth within our industry sector.