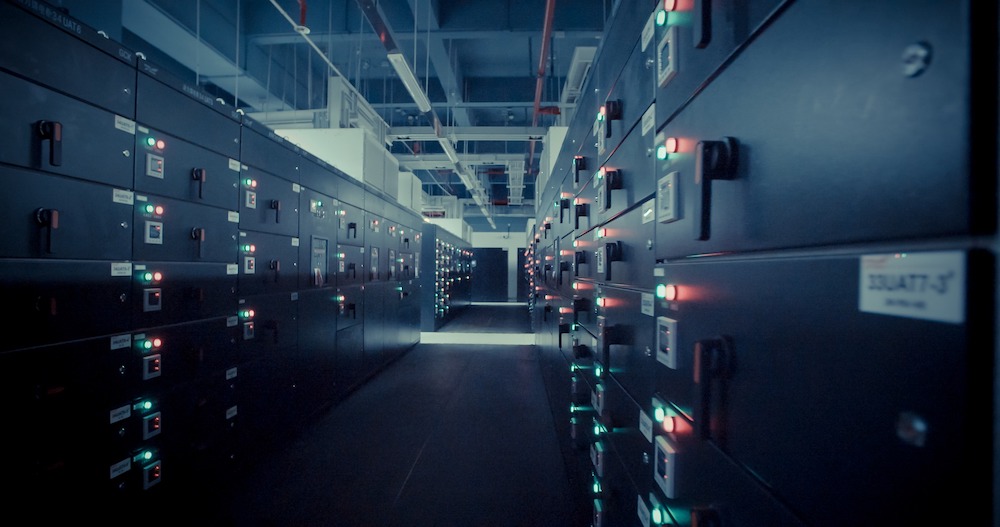 Giancarlo Giacomello, Data Centre Technical Project Manager at Aruba Enterprise
https://enterprise.aruba.it/en/home.aspx
In this interview, Giancarlo Giacomello from Aruba Enterprise discusses the most recent data centre management developments and the state of the market in the post-pandemic era.
Managing data centres efficiently is a complex task. What are the most important factors that managers should consider?
For years now, reliability, resilience and responsibility have been the core areas of focus for data centre operators. However, priorities have somewhat shifted in the last few years, with better environmental goals leapfrogging to the top of the list. Today, data centre operators must be mindful of adhering to sustainability standards, even as they maintain customer priorities of reliability and uptime, adjust their work patterns and ramp up capacity to handle growing demands for data centre services.
The first critical step in achieving this is to outline explicit policies and protocols. In addition to this, now is the time for data centre operators to turn their attention to how much energy they are consuming. Global wholesale energy costs have skyrocketed over the last year. In light of this, managing and minimising energy expenditure is of the highest priority for data centre operators right now. The good news is this can certainly still be accomplished while managers continue to investigate and implement methods of getting their power from renewable energy sources.
In an era when energy prices are on the rise, making sustainability a priority is not only ethical but also economically wise. When looking for a data centre provider today, IT managers have a number of requirements that they may not have had before, such as having the right certifications, being carbon neutral, and using sustainable materials and renewable energy. Under the greenhouse gas protocol (GHGP), data centre operations come under an organisation's scope 3 emissions, which means as they look to reduce emissions produced by their business, they'll be scrutinising data centre sustainability more than ever before. In order to become more energy efficient and consequently more attractive to customers, operators should be constantly rethinking and improving their operations.
The need to strengthen the security of the infrastructure is another top priority. As remote working has become much more prevalent since the pandemic and employees are accessing networks from a variety of locations, there are a number of potential physical security risks that have emerged. To prevent these problems and avoid disruption, operators must consider strategies to maximise the resiliency of their systems and safeguard their infrastructure.
2. In today's market, what are the biggest challenges for data centre colocation operators?
As is currently the situation across all industries, one of the most significant issues the data centre industry is facing now is the surge in costs due to inflation and the looming recession. Even if we put rising energy costs aside for a moment, the price of industry metals such as copper and iron ore has more than doubled in the last few years. Those operating in this sector are being exposed to a greater level of risk because of this increased cost.
On the upside, however, market demand and growth are remaining strong so far. In order to continue to deliver an effective service to our customers during this tough time, we must nevertheless keep redesigning and building our infrastructure so that it becomes ever more resilient and efficient.
A second hurdle for operators has been the exponential growth of cloud computing in recent years which has placed considerable strain on the data centre market. As demand only continues to grow, many providers are finding it difficult to find the capacity and power to meet these needs.
3. In what ways has the Covid-19 crisis affected your colocation offerings?
There is no doubt that Covid-19 has had a major impact on the colocation market. The start of the pandemic marked the beginning of a transition, in which we were forced to rethink how we manage our projects, especially during periods of change and uncertainty. The real challenge at first was simply continuing to deliver best-in-class service for our customers, despite the switch to remote working which meant removing all personnel from sites.
As a result of soaring raw materials costs and supply chain disruptions, the pandemic has also caused major lead time delays. Vendors who required four weeks lead-time for a certain component prior to the pandemic are now facing waits of up to 12 weeks or more. It has even come to a point where, on occasion, date ranges can't be provided anymore. With this in mind, a severe delay in project time is a prominent issue that IT managers will have to deal with.
Last – but certainly not least – while data centre operators and customers were already aware of the importance of sustainability, the global pandemic undoubtedly cast a spotlight on this issue, prompting more action across the industry. For instance, a growing number of companies are now requesting environmental information, which means service providers will likely be setting themselves more and more stringent sustainability targets for the foreseeable future.
4. In your opinion, what cloud solution would you recommend to IT managers and why?
With hybrid cloud solutions, a company can take advantage of both public and private cloud technologies and customise them to their specific needs. In other words, IT managers can get the best of both worlds. Improved security, scalability and cost are among the main benefits of hybrid cloud.
Plus, thanks to the hybrid cloud's inherent flexibility, IT teams can prepare for all scenarios. For example, in the event of unexpected spikes in demand, teams can easily acquire additional public cloud capacity. Meanwhile, on-premises storage is available for more static, long-term workloads. Consequently, businesses can ensure that their cloud infrastructure remains lean, without having to acquire expensive and rarely used excess capacity.
The hybrid approach also allows organisations to meet regulatory and industry standards while generating auditable evidence at the same time. This is down to the control that the hybrid cloud allows IT leaders to have over their own storage and networking infrastructure (for long-term or sensitive data workloads), while leaning on the cloud to store data such as dynamic workloads.
The cost-efficiency of hybrid cloud is another benefit. Salaries are rising, user demands are growing, supply chain disruptions are rife, and energy costs remain high, which puts many CIOs under added pressure to keep their IT budgets in check. Hence why they are increasingly looking toward hybrid offerings to accomplish this.
5. What is your forecast for the data centre market in 2022 and beyond? Which trends are likely to emerge?
In the coming years, we can expect the market to continue to evolve as legacy IT frameworks are being replaced by newer, more advanced ones. Our industry is currently seeing several prominent trends.
As data volumes grow, operators will need to be able to manage them better, so it's no surprise that the development of new machines with enhanced computing power is one trend we're seeing. However, it is the more energy-efficient machines that are in higher demand, rather than faster machines, as they combine the two key components of environmental impact and level of service. As a result of this approach, energy consumption is reduced (resulting in a lower environmental impact) and costs are kept to a minimum.
High-density colocation is also becoming increasingly popular. This refers to newer, more powerful, and more energy-efficient machines being put into denser racks to minimise the footprint of an installation while retaining the same computational efficiency. How long can we expect the popularity of high density to continue in this sector? Only time will tell.