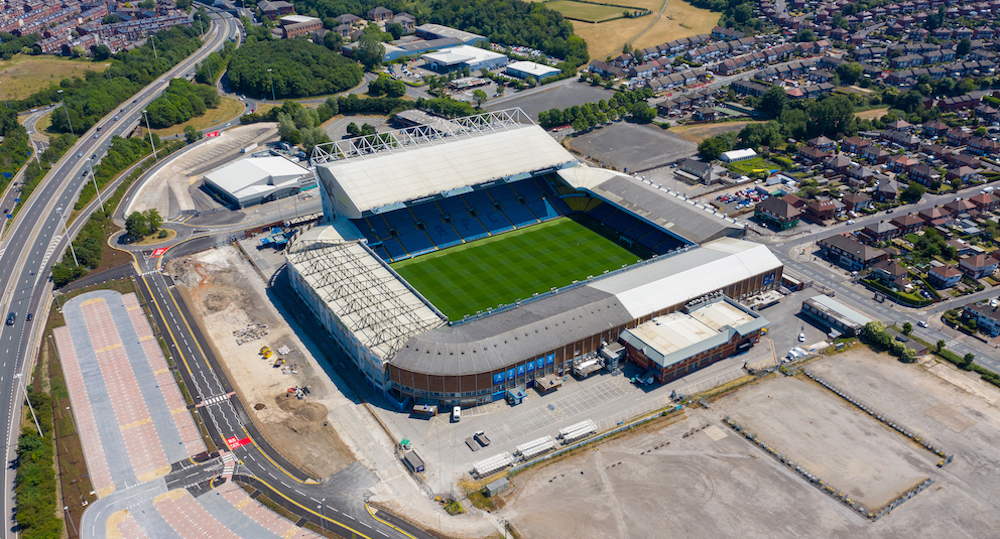 By Chris Dyke, Sales Director UK & Ireland, Allied Telesis
https://www.alliedtelesis.com/gb/en
A smart building is like a living, breathing entity, composed of multiple elements that must work together in harmony to achieve the goal of providing the people in the building with a safe, comfortable and productive environment.
In the 18th Century, the invention of the sash window meant that it was possible to adjust variations in air flow – warmer air out the top and cooler air in the bottom – through a hidden system of weights allowing each section to move and remain in place independently. This must have felt like a massive achievement at the time and a clever application of knowledge from the new science of physics.
Today, a smart building needs to go beyond just being adaptable in order to cater for the comfort of its occupants. Modern smart buildings should also contribute to the reduction of greenhouse emissions and to sustainable living. Sounds good, but what's involved?
Network challenge solved
The components required to work together in a smart building include ambient light sensors, surveillance and security systems including door access, motion sensors, fire monitoring and alarm panels; HVAC systems (heating, ventilation and air conditioning), energy management, plumbing and water monitoring and air quality sensors, to name just a few.
The challenge in many buildings is that facilities managers cannot efficiently access all these systems from one device or location, which impacts their ability to maintain the facility at the level of performance expected by occupants. The solution is to have a single converged IP network with just one integrated management interface, providing managers with instant notifications through a single pane of glass about any issues with the building and enabling rapid troubleshooting and reduced downtime.
Converged network, smarter & safer network
One of the reasons for having a smart building is to optimise systems and eliminate the cost of duplicates. A network that enables data connectivity for workers, can also connect a facilities' systems, sensors and other devices that provide data for optimisation. Running both IT and OT systems over a converged IP network utilises the same equipment for more than one purpose, increasing ROI and reducing operational costs. Importantly, concerns about increasing the OT attack surface are mitigated by converged IP networks' ability to boost a firewall's capabilities to create a 'self-defending network'. These can automatically identify suspicious activity such as repeated failed user logins, logins from unusual devices, unexpected user movements, data leaks and odd network activity.
Network reliability is critical. Fault tolerance and the ability to self-heal should be essential features of a smart building's network, allowing them to offer protection from unexpected events. Built-in debugging tools will also enable rapid problem identification and easy troubleshooting to prevent minor issues from becoming major outages.
BMS
Smart buildings are best powered through an integrated Building Management System (BMS) communicating over a single converged IP network. A BMS is an intelligent application that collects and processes information from a smart building's ecosystem. With all the previously disjointed systems connected to one set of controls on one converged data network, facilities managers can use a BMS to centrally monitor, control, manage and maintain a building's technical systems, devices and services. Furthermore, an automated and responsive BMS ensures that all systems always run at their optimum, dynamically adjusted levels. In this way, it can reduce a building's energy use and reduce its carbon footprint and environmental impact.
Smart stadiums
It's not just office or residential buildings that can be smart. Leeds United's Elland Road – England's 14th largest football ground with a capacity for 38,000 seated fans – is an example of a smart stadium. From a network perspective, the stadium is challenging as it needs around-the-clock no-fail network operations for all its internal businesses within the grounds including back-office administration, call centre, hospitality and executive suites, ticketing, merchandise shop, press box, television studio and a CCTV security system that operates several hundred surveillance cameras throughout the whole stadium complex.
The Leeds United FC network is based on two high-capacity, diversely routed fibre connections constituting the resilient network core. One 20G connection is in the main data centre in the East Stand and one 20G connection is in the ticket office in the West Stand. The diversely routed fibres going east to west and west to east around the stadium create a 40G ring that is completely faultless. Connected to these two cores are several edge cabinets that run the rest of the structure. A Vista Manager EX network management platform and an Autonomous Management Framework run from a single pane of glass to allow the centralised display of network details, status and event information and automates common tasks like firmware updates, backups and zero-touch provisioning.
It takes a partnership
It is right that we have high expectations of modern buildings in terms of energy efficiency, low power consumption, and increased safety and security. The best way to achieve these demands is through a converged IP network delivering data-driven insights reliably from the many end devices, sensors and systems to be interpreted and acted up by an integrated BMS. Look for a network partner experienced in providing secure, resilient, always-on networks that underpin smart building operations.