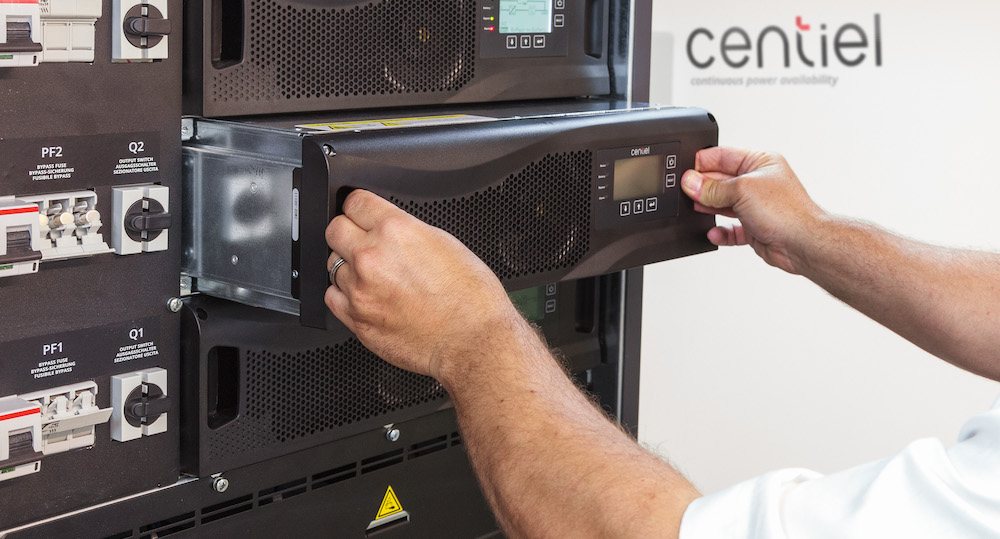 Andrew Skelton, Operations Director, Centiel UK
You can buy the best UPS on the market but if the installation is compromised, then this can influence performance and Total Cost of Ownership (TCO). When assessing the infrastructure ahead of a UPS replacement, it is not uncommon to see substandard cabling in terms of containment and termination, often without proper identification. This is both a safety concern and an issue when it comes to ease of maintenance!
A well thought out UPS installation should look like a work of art, with the DC install on par with a standard electrical install, all dressed and contained properly. This attention to detail reveals the quality of the whole project in terms of design from start to finish and it begins from the ground up.
Broadly, there are three types of UPS installation. One where the manufacturer or UPS supplier works with a consultant and/or contractor to fulfil technical specifications and compliance standards. This is usually the most straightforward project to deliver from a UPS supplier point of view. We need to ensure our technical submittals match the detail of the specification and a contractor will normally handle most of the logistics.
For turnkey installations when working directly with the client, it is essential to nail down precise requirements and objectives to agree on every detail ensuring accurate costs, realistic timescales and delivering on expectations.
We also work with facilities managers to help deliver the right UPS solution to their clients. This is a lot like working directly with the client, just being one step away.
For large turnkey projects where we work directly with the client, success is down to the process. And it is a process. Our technical sales team need to gain as much information as possible to provide a comprehensive handover for the operations department to deliver the installation successfully. This comes out of client meetings and site surveys.
Each project is different and for the larger more complex sites, the operations team are involved in early discussions about all possible options. The close collaboration between technical sales, operations and the client to remove any potential hurdles is critical. The information gathered means we can be in a position to advise the client about the best way forward for their facility.
Once the technical sales team have assessed and provided their recommendations and this has been agreed upon by the client, we work with them on every aspect of the handover documentation. A collaborative approach and transparency are key. All bases need to be covered, as we are evaluating the commercial aspect, looking at the configuration plus time scales and ensuring all this matches client objectives and that we can deliver the finished project to everyone's expectations. Fortunately, at Centiel there is no 'them and us'. Our operations team work hand in hand with technical sales, and we are aligned with our objectives to support our clients and do our utmost to deliver the optimal solution for their power protection needs, always.
This client-centred approach helps overcome any obstacles during the project. It may be that room specifications change halfway through the timeline. The answer is that working together to get the best outcome for the client is always the solution and all our teams are emersed in day-to-day diligence to achieve this end goal.
Ensuring the project specification and handover are correct goes a long way towards ensuring a successful and smooth installation. Onsite, installation, testing and commissioning are simply delivering on the promises made at the outset. However, with other installations, this is often where we see issues. For us, spaghetti cabling is not acceptable. The installation should look smart, there should be pride in that, it's what the client is left with. It's what they've bought into. It also ensures maintenance is more straightforward which minimises the risk of downtime and reduces TCO for the client over the long term.
For organisations selecting UPS suppliers, remember it's not just about the UPS technology itself. The installation needs to be safe and workable to ensure optimal performance of the investment into the solution. A well thought out and planned project, where every detail has been checked and checked again, is more likely to be delivered on time, with minimal disruption and within budget too. So my point is to consider the installation process. Question your supplier on how they get this right and look for a joined-up approach.
And if you would like to see an example of a UPS installation looking like a real work of art then do contact us for details!
For further information please see: www.centiel.co.uk