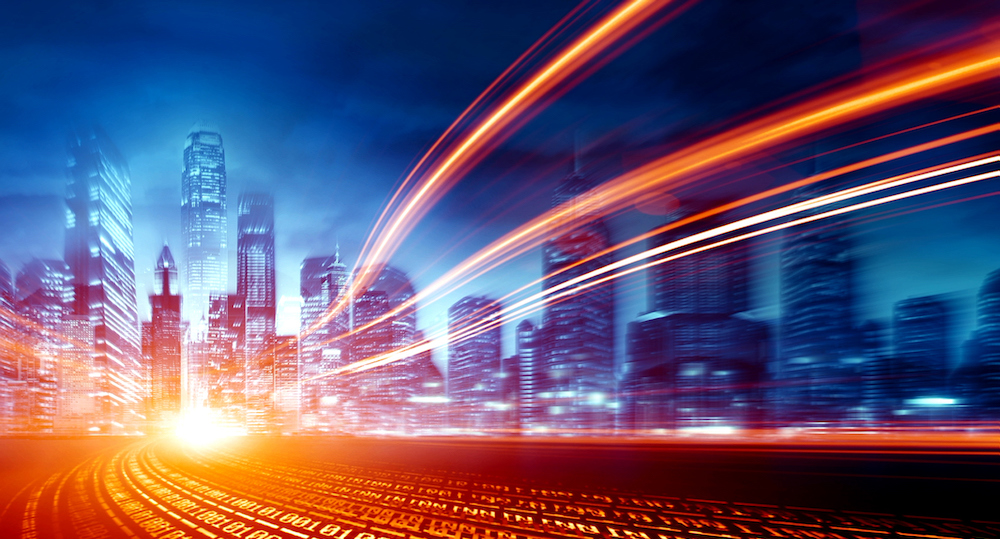 Phil Beecher, President and CEO of Wi-SUN Alliance
Five years ago, the Internet of Things (IoT) was largely in its infancy. Although it was talked about, real-life examples of the technology in action were scarce. As the use cases mature, organisations are now looking to IoT technology as a way to differentiate themselves.
This is borne out in a recent Wi-SUN Alliance study of 300 IT decision makers from US and UK IoT adopters. A follow-up to our report five years ago, the Journey to IoT Maturity looks at what has changed since 2017.
What's clear is that IoT is a bigger priority than ever across all industry sectors surveyed, including energy and utilities, state and local government, construction, technology, and telecommunications. More than nine in 10 respondents believe that they must invest in IoT over the next 12 months to remain competitive.
IoT can help to make them more agile, which is a key driver for adoption this year. This equips adopters to meet challenging operating conditions during a global pandemic that has changed everyone's operating rules, and during the economic, social and political disruptions that we are seeing today.
While most organisations recognise the importance of investing in IoT, there is still work to be done. Less than half (47%) have a fully implemented IoT strategy in 2022, 42% have a partially implemented strategy, and 11% have a plan that's under review or in development.
This is interesting, as five years ago, we reported that over half (55%) of companies already had a fully implemented strategy, suggesting that we are seeing a decline in adoption.
Early IoT adopters may well have focused on discrete projects offering quick wins. Gaining more confidence in solutions and becoming more aware as the market matures, they realise that the technology carries more opportunities for digital transformation. Companies are more likely to be building on their early successes and evolving toward more ambitious IoT strategies.
IoT is a 'must-have' rather than a 'nice-to-have'
An IoT strategy is now a 'must-have', rather than a 'nice-to-have' according to the research – 83% see it as essential to the business rather than merely beneficial, up from 76% in 2017.
Organisational plans to roll out IoT initiatives are evolving. Five years ago, many of the deployments were for utilities, and largely around smart metering. At that stage, companies were looking to improve efficiencies, but what we are seeing now is a bigger focus on improving the quality of life for citizens, particularly around smart city applications.
Smart street lighting is a good example. While a street lighting network enables cities to control their energy costs and improve efficiencies across large lighting installations, it also ensures safety for citizens and can be used to add to the aesthetics of the city with different colours and lighting techniques. From a single street lighting canopy, municipalities can then add multiple other applications, such as sensors for measuring pollution and noise levels.
While projects for security and surveillance, distribution automation, and advanced meter infrastructure continue to grow, new use cases are emerging this time round, including traffic management and smart parking, which saw the biggest rise since 2017, and traffic lights and controls saw the next biggest rise since 2017.
There's also more focus on interesting new IoT technologies like acoustic and air quality sensors, while plans for electric vehicle charging initiatives are also growing, which suggests a move towards improved environmental outcomes and sustainability. The need for sustainability, and security, shows the importance of managing the growing numbers of people living and working in cities. This will only intensify as urbanisation increases in the future.
This year we included two other IoT initiatives – water loss/leak detection and mandatory carbon monitoring. With three-quarters of respondents 'very likely' or 'definitely' planning to implement these, it suggests utilities are leaning on IoT technology to help them do their work, from monitoring water flow and pressure to identifying leaks on the network. The opportunities for cost savings and increased efficiency in some of these use cases are particularly high.
More organisations than ever consider an IoT strategy to be essential as they see other adopters reap the benefits. Smart cities, utilities and industrial IoT adopters are actively embracing the technology, with mature deployments delivering demonstrable wins. It's becoming a tool for digital transformation, making it more essential than ever to businesses.
As interest continues to grow and adopters become more comfortable with the technology, challenges that might have given an organisation pause for thought a few years ago are now risks to observe and mitigate.
Obstacles remain of course, and organisations will have to work to overcome the barriers but changing attitudes over the last five years indicate that many are already overcoming some of their early concerns about IoT and what it can deliver.
With a strong foundation of success and a maturing vendor and services ecosystem, we can expect continuing growth over the next five years as adopters continue to see the benefits.