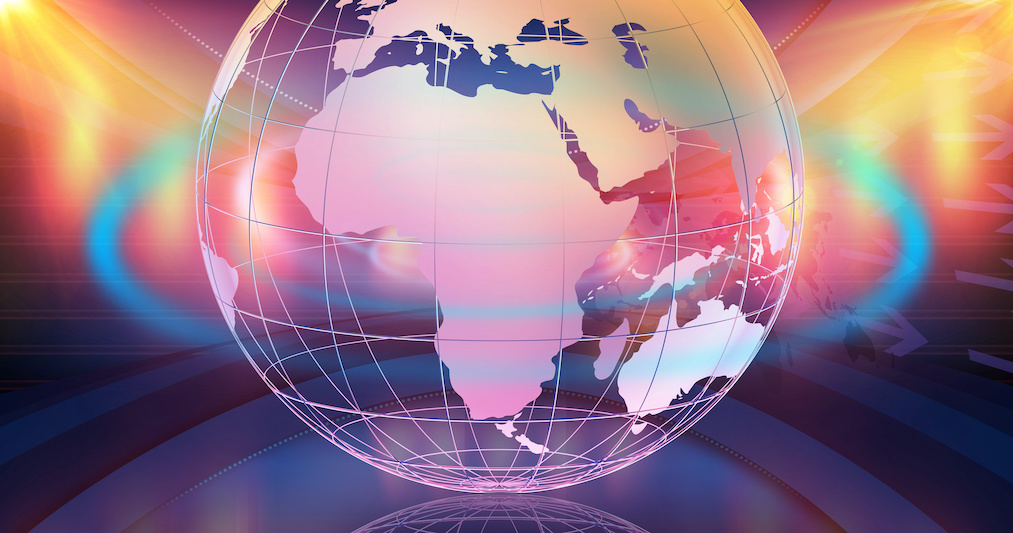 Authored by Stavros Spyropoulos, Business Development Manager, Subzero Engineering
Despite the many financial and operational challenges facing data centres, the sector continues to expand, with an increasing emphasis on secondary markets, edge and remote facilities – all of which is perhaps best typified by the significant opportunities evolving in the African continent.
The growth of the global data centre industry shows no signs of slowing down. One might have imagined that energy supply volatility and the accompanying global energy price increases, ongoing supply chain disruption, growing skills shortage, and not to mention the increased focus on sustainability, would all combine to negatively impact the industry's digital momentum. But that's simply not the case.
There's a huge new wave of data centres opening, and existing facilities being expanded, in secondary regions and locations across the globe. The obvious benefits of the Nordics – with relatively inexpensive, plentiful renewable energy a major attraction, alongside recently opened extra connectivity routes and capacity – are increasingly being realised by more and more organisations. Major European cities such as Berlin, Warsaw, Milan and Vienna are also seeing relatively high levels of investment, either in response to the high prices commanded in the principal European data centre locations and/or as specific industry ecosystems demanding the appropriate data centre infrastructure be located close to their business activities.
Underlying all this data centre market activity is, of course, the unstoppable momentum of digital transformation. Consumers demand ever higher levels of digital performance, and this means that the data centre industry is having to respond to meet this demand. In practical terms, this means more data centre capacity, faster connectivity options and higher compute densities. At the same time, environmental pressures, with NetZero the end target, are adding a layer of expectation to data centre owners and operators.
The good news is that the industry is responding successfully to this twin digital and sustainability challenge, with operational agility and technology innovation very much to the fore. Add in the burgeoning secondary/regional/edge market and there is, perhaps, no better example of how all of these factors are shaping the global data centre industry right now, than in Africa.
Into Africa
Intriguingly, the continent has very little of the legacy infrastructure 'baggage' that acts as something of a constraint on innovation in the mature data centre markets. This means that there's a very real opportunity to go back to the drawing board and decide what a data centre should look like in terms of location, energy supply, connectivity options, design and construction, power and cooling – virtually every aspect of the supply chain. With the obvious caveat that there are significant business challenges in the region.
Financing projects is the first obstacle to be overcome – although market entrants with a track record (and finances to match) in established markets are less exposed to this issue. There's also the question of sourcing the appropriate level and quantity of skilled labour at all stages of a data centre project. Supply chain logistics across the continent can be challenging and we can't avoid mentioning the geopolitical instabilities which can cast a shadow over the data centre opportunity.
However, set against these possible drawbacks, the sheer size and scale of the African data centre market is so enormous, that it's inevitable that the increasing trickle of activity will become more of a torrent over the next few years.
The African region is complex and does not have a one-size-fits-all. With 54 countries, there are nearly 2000 languages spoken and over 80% of the population does not currently have access to electricity. Yet this same population is starting to mature in its need for digital services, be it consumer or enterprise. Over 70% of the population in many African countries are under 35 years old, so the demand for all things digital is growing at a fast pace. Africa and the Middle East are projected to be the fastest-growing regions in terms of internet user numbers in the coming years. As broadband usage and download speeds increase, data consumption is boosted, meaning demand rises. For example, commercial 5G has been rolled out in Kenya by Safaricom, along with Nokia boosting digital initiatives such as IoT and big data increasing the demand for data centres.
Additionally, Africa also has a growing IT outsourcing market – the fast-growing economies, relatively low-cost labour force and improving IT infrastructure make it a very attractive region for investment. Presently, it is estimated that Africa needs around 1000MW power capacity and 700 data centres to meet demand. And there are increasing signs that this major market opportunity is being addressed by a variety of data centre owners/operators.
For example, Africa Data Centres, part of the Cassava Technologies Group, a pan-African technology group, is building a 30MW data centre facility in Accra, Ghana. The new facility will lay the groundwork for the company's hyperscale partners to expand digital services and solutions to more countries in West Africa.
Equinix is also expanding into Africa through its acquisition of MainOne, a West African data centre and connectivity solutions provider, with a presence in Nigeria, Ghana and Cote d'Ivoire. The Raxio Group, a pan-African developer and operator, is establishing Raxio Tanzania, said to be the first 'state of the art', carrier-neutral, Tier III data centre in the country.
These are just a few of the many data centre-related projects currently being planned and/or executed across Africa and thanks to the strategic importance of such countries, for the oil and gas and financial sectors, in particular, data centres are far from being a brand new concept to the continent.
Conclusion
When one considers the growing number of data centres required to satisfy the digital demands of Europe's 746 million citizens, it is no wonder that the African opportunity looms large for data centres, including remote and edge. Yes, there are significant challenges to be overcome. But many of these challenges are also major opportunities to think differently, to build and operate data centres in new, sustainable ways, to harness technology innovation to achieve significant efficiencies when compared to many legacy data centres and, above all, to bring reliable digital services close to African consumers.