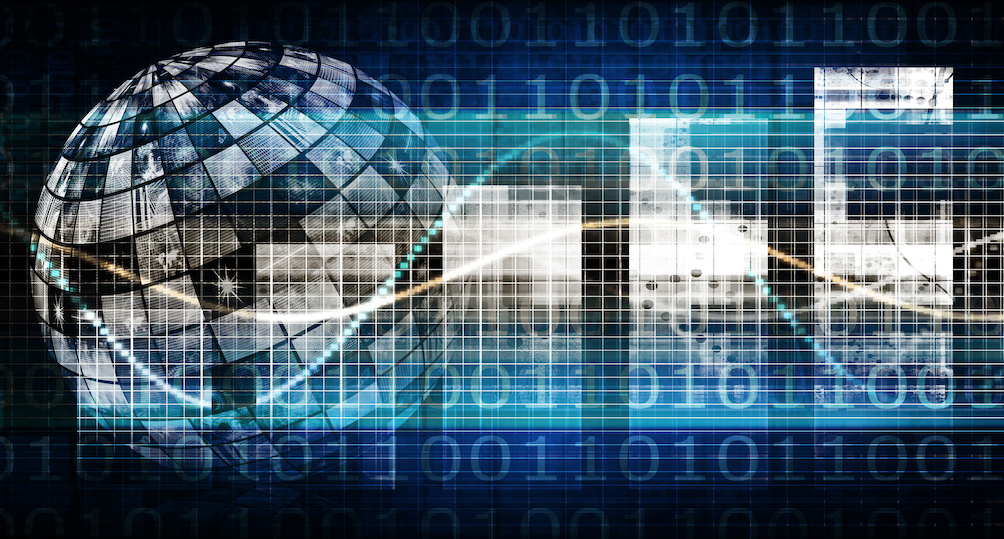 By Eamonn O'Neill, CTO at Lemongrass Consulting
https://lemongrasscloud.com/
There are three primary drivers behind the Cloud arms race: IT operational innovation, business process innovation, and market innovation. Organisations often don't have the expertise internally to guarantee these objectives, at least not to their full extent, so many enlist the help of a system integrator (SI).
Historically, companies defaulted to a global integrator brand to mitigate the risk associated with complex technology projects. However, more and more organisations are recognising the capabilities and value of smaller SIs in the same space.
Choosing the right partner for Cloud adoption is absolutely critical. Given the uniqueness of each business's situation, there isn't a one-size-fits-all solution, and each SI has its own specialisms and expertise that best suit certain briefs.
Having a clear map of what you're setting out to achieve is imperative and will ultimately determine which type of SI you partner with. Whether it be the larger, global integrators – including the likes of Deloitte, Accenture, and Capgemini – or more niche, specialist SIs, the key point is to choose someone who will increase your chances of success.
Here are six questions every business should ask before deciding on an SI.
Is there agility to match the innovation?
Most digital transformation projects are naturally geared towards innovation and futureproofing, and you'd be right to assume that the larger, well-known players in the industry are able to deliver this for you.
However, they are no longer the only option. Specialist integrators now provide excellent alternatives because they provide you with a layer of focused expertise, which large integrators may not be able to offer on a flexible resourcing basis.
The choice between the two really comes down to what level of expertise you require as both types of integrators can deliver innovation.
What's at the heart of the business model?
Large and small SIs both work to achieve the same outcome, but with two fundamentally different business models.
Smaller SIs that operate within a specific niche lead with their solutions and specialisation, rather than selling people and time. For example, if a SI specialises in SAP in the hyperscale Cloud, that expertise can bring innovation into the process through automation.
On the other end of the scale, larger GSIs are more focused on providing people and time. With hundreds of thousands of workers on standby waiting for the next project to come in, larger SIs will look to take control of an entire project, offering everything across the board—and providing a wider service.
So, if your business is looking for support across a wider part of the business, larger GSIs may work best. But, if the focus is more pinpointed and innovation is the name of the game, then specialist integrators should be your choice.
What type of expertise do you require?
First and foremost, you need to trust the company you partner with, and that will likely be determined by their past experience.
The difference when it comes to experience is linked to the scope and scale of your problem. Specialist integrators can rapidly spot the problems customers are likely to face and respond with a targeted solution because they have deep expertise in the area.
Larger organisations come into their own when a problem requires a wide array of experience, which they can deliver thanks to their broader scope of services, and therefore resources.
Experience and trust are the foundations of any strong partnership with your system integrator – it all comes down to which experience you value more. You need an SI who delivers the level of service needed, without suffering from a one-size-fits-all approach.
Do they offer the required flexibility for seamless collaboration?
To realise enhanced performance with Cloud technology, organisations, providers, and system integrators need to work as one, and become far more collaborative. Your SI needs to be able to work in tandem with other providers and your internal team.
GSIs have a process and model that works very well and standardised training that teaches everyone to do things in the same way. This certainly has its benefits, but when it comes to areas that need a little bit more customisation, a necessity when realising new capabilities through Cloud technology, some GSIs often don't have the flexibility to adapt.
Smaller system integrators, however, tend to be more flexible. They are interested in delivering solutions, not people, so they can be flexible when it comes to implementing the right solution for each customer scenario.
Does the cost align with the service?
A big part of the decision will usually come down to cost.
Typically, GSIs will have higher costs. Having more people on a team will naturally lead to an increase in overhead costs, and the scale of resources will contribute to the final figure as well. Smaller SIs, on the other hand, have their core area of specialism so will be able to give a fair price without the need to add unnecessary contingency.
For example, SIs focused on hyperscalers will understand intimately how to secure funding from hyperscalers and their partners to cover much of the costs to do projects such as Cloud migrations.
Knowing where you want to spend the majority of your budget will again depend on your originally set out business objectives.
Can they sufficiently help mitigate risk?
Historically, companies defaulted to a global integrator brand to mitigate the risk associated with complex technology projects. However, more and more organisations are recognising the capabilities and value of smaller SIs in the same space.
In some instances, GSIs have hit problems delivering Cloud projects and reducing the subsequent risks, and a specialist SI is called in by either the customer, hyperscaler or even the GSI themselves, to rescue the project.
Opting for large GSIs with standardised processes is an appealing choice for organisations, but it's important not to disregard smaller integrators when they can offer just as much value (and safety and security).
The scores
If you've been through all these questions and your chosen system integrator meets requirements and expectations, then they're clearly a viable candidate. However, if you're left feeling slightly uncertain, then maybe widen your research and explore SIs you previously omitted from the list.
There are benefits in choosing a large global SI or a more specialist, niche integrator, so it all comes down to where your priorities lie, and which group meets your specific requirements.
Whichever route you go down, the most important point is that your system integrator is going to be a strategic partner throughout the entire Cloud adoption process, all the way through migration and into operating stages, so you need to be aligned in your approaches.