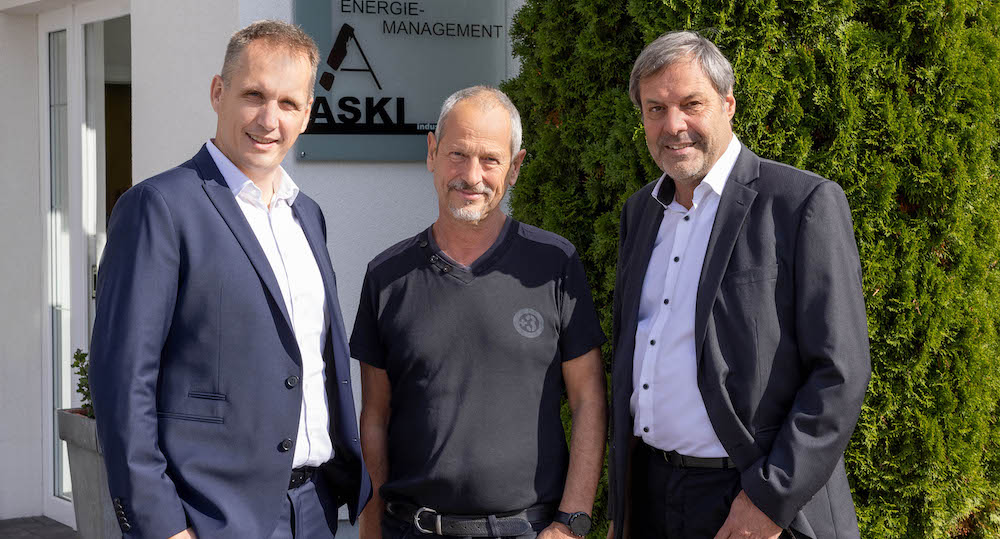 ABB has acquired ASKI Energy of Austria, further expanding its digital energy management portfolio and accelerating the development of its ecosystem of digital energy services. The transaction was completed on October 3 2022. Both parties agreed not to disclose any details regarding the purchase price.
ABB's acquisition of ASKI Energy will enable it to bring to market new energy optimisation and control features and technologies. The deal will also drive the introduction of more advanced energy management solutions for smart grids, solar, electric vehicle charging, battery energy storage systems (BESS), and demand-side management.
ASKI Energy's solutions automate energy optimisation and control to help customers reduce energy costs. These complement ABB Ability Energy Manager, a market-leading digital solution to monitor and optimise energy consumption and CO2 footprint. The ABB Ability Energy Manager enables customers to achieve savings of up to 30% on utility bills and up to 30% on overall operational costs.
Giampiero Frisio, President, ABB Smart Power, said: "Supporting organisations to meet their sustainability targets and reduce their energy costs is a key focus for ABB – and digital tools are key. With their Energy Controller hardware and innovative suite of software modules, ASKI Energy is the perfect choice for us as we support customers in their sustainability and energy management strategies. With this acquisition, we will increase our unique range of energy management solutions for organisations, with or without ABB hardware and the ABB Ability Energy Manager."
Franz Stabauer, CEO and co-founder of ASKI Energy, said: "We are pleased that ABB is investing in ASKI Energy, continuing the ASKI brand, integrating it into the ABB Smart Power family and keeping our team together in Zell am Moos, Austria. The ASKI Energy brand stands for tradition and innovation. We will continue to deliver the highest quality to our customers. We are very excited to become part of the ABB family as its reach into new markets will open up new customer bases and we are working together on new innovative functionalities. With the ongoing challenges of climate change and the need for sustainable electrification our combined expertise will help address the major challenges facing customers and society."
ASKI Energy serves customers across Germany, Austria and Switzerland and has more than 30 years' experience in software and hardware development and has successfully scaled up its business model within load-management applications. Its energy management platform and control hardware are used in more than 11,000 sites including manufacturing facilities, shopping malls, tourist hotels, commercial buildings, retail and restaurants, and smart homes. ASKI Energy's solution is suitable for customers with or without ABB products and solutions equipment.