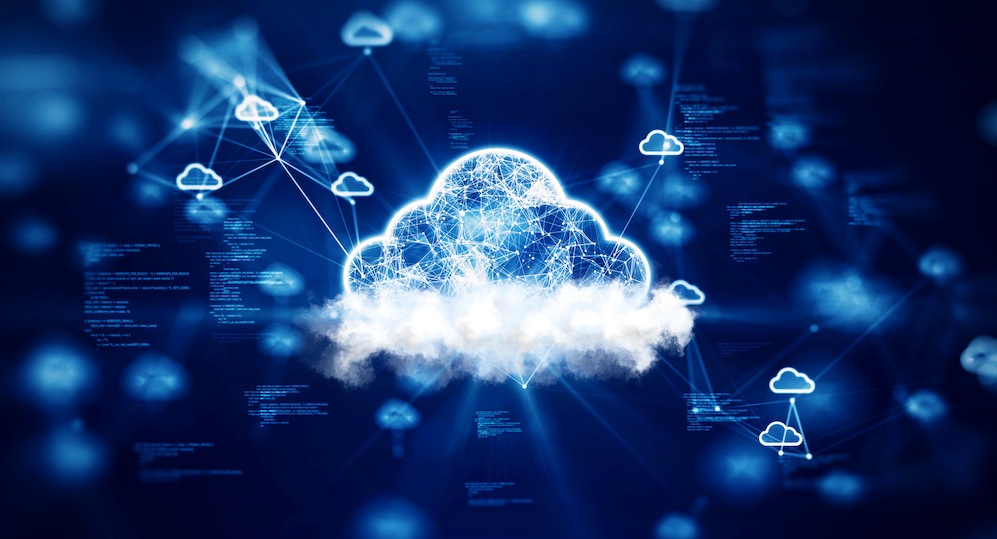 Caroline Caldarera, Assistant Vice President – Enterprise Sales, CyrusOne
Contrary to what one might believe, the hybrid data centre is not just one building but rather a platform of smart, networked/interconnected buildings with on-ramps to public and private cloud operators, and on-premise equipment across one or more geographies.
The hybrid data centre is a smart solution for organisations seeking to de-risk their digital strategy for their most valuable data, allowing them to step away from managing the space, maintenance and connectivity of their infrastructure to concentrate on their business. It affords users the agility to allow their data and associated application workflows to move as needed based on their digital strategy. What's more, it uses advanced design architecture, not only for the physical buildings themselves but also to align with customers' needs for agile growth for today and the future.
Around the world, data is generated in different environments continuously, and hybrid data centres make it easy for clients to move data around to suit their needs. You can think of a hybrid data centre like a train station platform, where passengers – the data – change trains on their commute. As the hybrid data centre is interconnected and houses public, and private cloud, and the customers' on-premise, if the data has to 'catch another train', or 'go to a different platform', it can.
But what should clients be thinking about when looking for a hybrid data centre partner? There are three main considerations: resiliency, robustness and sustainability.
Resilient infrastructure and location
The first is resilient infrastructure in the digital gateway market, including proximity to the digital markets; the ability to provide multiple buildings within these digital gateway markets is critical.
Customers should look for the right coverage for these markets where the cloud and the enterprise and the private are all aggregating – it is imperative they choose a hybrid data centre operator that is able to provide for aggregated public cloud customers, private cloud organisations and enterprises aggregated with their own cloud data.
They should look for dynamic, scalable infrastructure, and a vendor able to optimise technical performance and guarantee close proximity to, or location within, digital gateway markets. While the need for short physical distances is no longer necessary due to legacy latency challenges, it's also true that it is more efficient and environmentally friendly for enterprises to access and process data as close as possible to the source where it's generated.
Robust ecosystem
The second is finding an established, trusted provider with a track record of superior service and operational excellence. Robust ecosystems are not built overnight, but over time, leading providers will become evident. That is because public and private cloud operators are likely to invest in sites near the big hybrid data centre operators, because the cloud operators will also want to serve the group of private customers in the portfolio, and proximity will be something they look for too.
Another sign of a robust ecosystem operator is one that can offer cloud adjacency, whereby an enterprise customer is as close to a public or private cloud as possible – not just in the same city but within the same hall of a building or across the street on campus.
Commitment to sustainability
The third is choosing a partner with a strong commitment to environmental, social and governance (ESG). The best hybrid data centre providers continually develop and deploy innovative technologies without sacrificing resiliency – they are always investing in improvements for the future, with sustainability at the heart of those plans.
Enterprises can find out about a provider's ESG strategy via their annual sustainability reports, but it is also a good idea to find out about what a vendor is doing to care for employees and local communities' on-site visits. That way they aren't just ticking the boxes on technical features, but are also able to understand what the company – and their supply chain partners – are doing to work towards a more sustainable future so that they can ensure company values are aligned and reassure investors asking questions, of that fact too.
The future
With hybrid data centres typically housing many of the world's largest organisations' most critical infrastructure, it is vital enterprises keep these three considerations top in mind to select the best hybrid data centre provider to suit them. They should remember the leading hybrid data centre providers will work closely with them, designing based on unique needs, applications and workflows to move seamlessly to support their business as it adapts to continuous change.
As an industry, we are seeing change more rapidly than we've ever seen before, and the speed at which enterprise customers are evolving means hybrid data centre providers have to transform at the same pace. Enterprises should therefore not only choose vendors that have the ability to provide resilient operations, robust ecosystems and sustainable operations in the present but also how they offer agility at scale so they eliminate pain points and are all set for growth in 2023 and beyond.