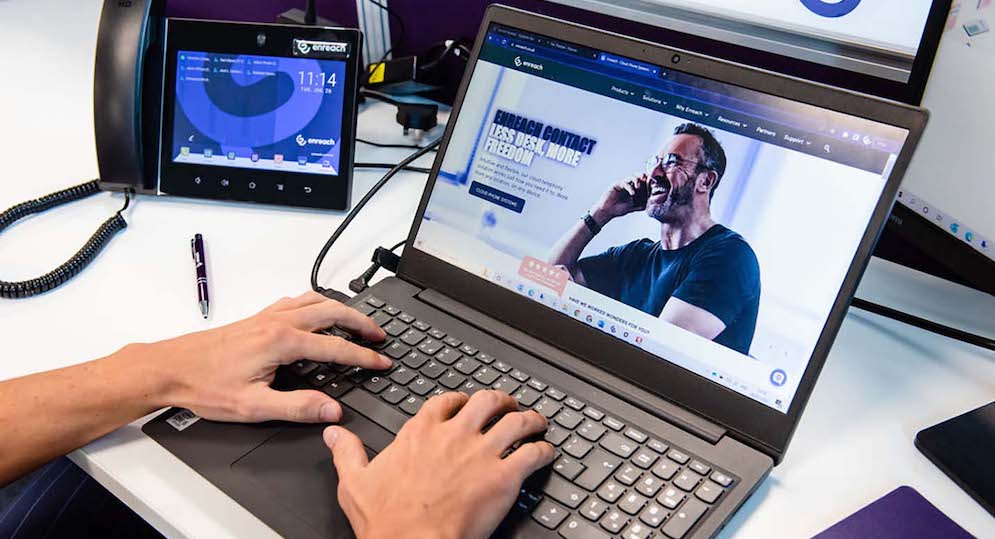 In any walk of life, communication is critical and indeed it is often said that many problems can be avoided, or at least solved, by good communication. This is especially true in customer-facing businesses where collaboration is critical in delivering services and, meeting and exceeding customer expectations.
But how can effective collaboration, excellent technology – and the strong communication needed to deliver it – be assured in businesses offering a home-based or hybrid working model, where members of individual teams may rarely if ever, meet face to face? It is a challenge that faces many businesses keen to offer flexible working arrangements to attract and retain high-calibre employees.
As digitalisation gathers pace across all types of businesses, the communication tools we use continue to expand in number, complexity and capability. But like any tool, they are only as effective as the manner in which they are used – making simplicity and accessibility crucial.
Having to use different solutions for landline, mobile phones, video calls, chat, email, SMS messages, social media and so on, can understandably be overwhelming for some individuals. This means the potential of these tools may not be fully harnessed, and business efficiency and customer service may be negatively impacted as a result. But none of these can be neglected if the desired flexibility and personalised service are to be offered to customers who may have different preferences in the way they communicate. And the challenge is exacerbated by the fact that employees who need to use all these tools could be in disparate locations – some in the office, some at home and some in a different country.
The challenge is now being addressed through the concept of converged contact solutions. The goal of converged contact is to remove digital and physical barriers, ensuring truly meaningful human connections, whether internal within a business or with external stakeholders.
Enreach's converged contact solutions bring together all of these communication tools into a simple-to-use, user-controlled, flexible environment which can be accessed from anywhere. The ethos behind converged contact is that it is fundamentally focused around people, with technology as an enabler to those key interactions, rather than an end in itself. Converged contact seeks to make the experience of collaborative working just as powerful and rewarding as it would be if everyone were in the same room. It manages identities across locations, devices, networks and applications. Individuals can set their preferences once to cover all communication tools.
For example, if someone is in an internal online meeting, any calls to their desk phone or mobile automatically go to voicemail – or, if it is a customer call, it can be diverted to a colleague who is available. The customer is dealt with rapidly and efficiently, but the colleague is not unnecessarily disturbed and can focus on the meeting for as long as is needed.
A further advantage is that conversations can be started via one medium and transferred to another that is more suitable – for example, an online chat moving to a voice call. Customer details immediately come up on-screen and the conversation is captured into a central portal so colleagues can access it later when the same customer gets in contact again.
This is key when building a long-term picture of individual customer behaviours and requests, allowing the team to respond appropriately without having to disturb the individual who dealt with that customer previously as the customer history information is readily available.
Duncan Ward, CEO at Enreach UK, said, "We have been supporting SME businesses around the UK with converged contact solutions. From broadband to cloud services and everything in between, Enreach products and services have seamlessly integrated into a streamlined platform available from anywhere.
"When it came to communication solutions, we discovered that customers needed functionality and stability. Businesses lacked confidence in their communication strategy, which meant that their team collaboration and customer experience was suffering as a result."