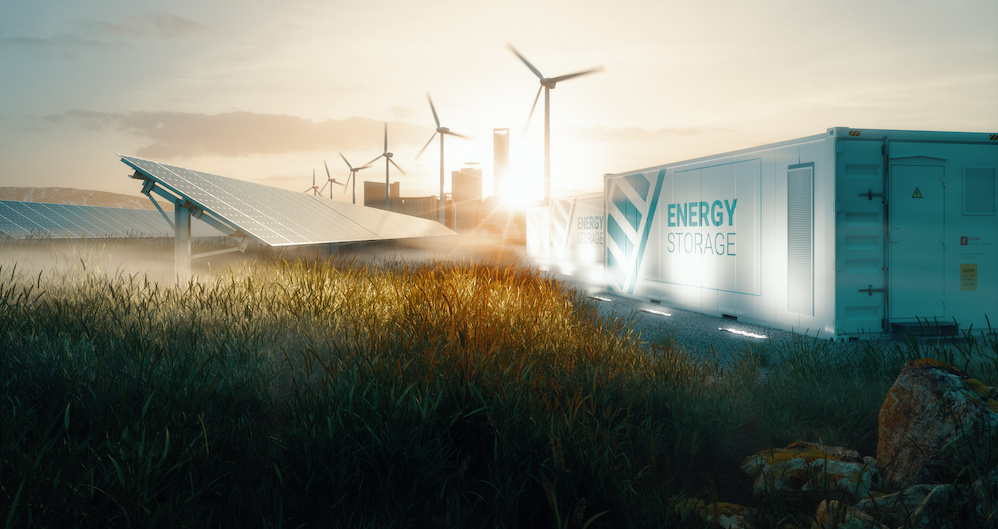 By David Watkins, Solutions Director for VIRTUS Data Centres
https://virtusdatacentres.com/
You may have seen some negative headlines relating to the data centre industry over the past couple of months; including reporting that in London, Thames Water was looking into the impact of data centres on water supplies. This news was closely followed by a story on housebuilding halted by data centre-related electricity capacity issues.
People working in the industry will know that both issues were sensationalised by the media, with a limited investigation as to whether data centres were actually the culprit for their accusations.
The truth is that the data centre industry has long been committed to ensuring sustainability and efficiency, with providers working hard to use resources including power and water responsibly. And, as well as recognising this progress, it's important for the general public to recognise that data centres are fundamental to how everything functions.
The industry has a job to do in terms of better promoting all the work that has, and is, being undertaken to mitigate data centres' environmental impact. And it's not only the work to date that needs to be discussed – but also the ambitious plans that data centre operators have to further improve their sustainability credentials.
Myth 1: Data centres don't recycle
This is not the case. The greenest data centres are firmly engaged in the circular economy – where they work at sharing, leasing, reusing, repairing, refurbishing and recycling existing materials and products for as long as possible. The Citi data centre in Germany, for example, utilises a reverse osmosis strategy to treat and recycle about 13 million gallons of water every year.
Initiatives such as this are not alone, as, throughout Europe, there are a growing number of data centres that are capturing the heat their facilities produce and selling it to cities for municipal heat and hot water. They are recycling energy that would otherwise escape into the air untapped.
Myth 2: It's too expensive to be green
Another misconception to be dispelled. Thanks to tax breaks, incentives and diminishing costs for renewable energy, it's more affordable – and even cost-effective – for data centres to be a green and sustainable option for businesses.
The energy VIRTUS buys is certified from fully renewable sources. It uses efficient cooling systems, installs charging points for electric vehicles and typically locates close to public transport locations.
What's more, the buildings themselves have sustainability accreditation from BREEAM (Building Research Establishment Environmental Assessment Method). And all this doesn't just improve green credentials, it increases efficiencies and helps to reduce operating costs.
Myth 3: Cooling data centres reduces water supply for household use
Another myth is that data centres use enormous amounts of water to cool equipment and keep facilities working efficiently.
It's true that more providers are turning to chilled water systems as an economical, effective and efficient way to maintain cooling. But importantly, the water used for cooling systems is mostly sourced sustainably, from boreholes or using impurified water: NOT the supply we rely upon for household use.
What's more, the majority of large data centres use 'closed loop' chilled water systems, meaning that water is charged into the system during construction and then continually circulated within a facility, rather than needing new water consistently pumped into the building.
Myth 4: The industry is power hungry – and nothing can change this
It's true that the data centre industry requires significant power to operate. But what the headlines fail to mention is that energy consumption is another area where significant environmental strides have already been made. The ability of data centre providers to make use of renewable energy sources has been game-changing in the industry's pursuit of a sustainable future.
Many of the larger data centre providers now use 100% certified renewable energy, from sources including hydro, wind and solar. And encouragingly, renewable energy is now not only more affordable than fossil fuels, but also more reliable too.
And there's more progress to be celebrated in this field too. Some data centre operators are moving away from Renewable Energy Certificates (RECs). Instead, they are embracing Power Purchase Agreements (PPAs) with renewable generation operators, which help to increase the availability of renewables and support the UK government's net zero commitment. Investment in PPAs delivers increased volumes of renewable energy to the grid, creates 'green' jobs and delivers cost certainty for operators, and competitive pricing for customers that is not subject to energy market volatility.
Myth 5: Providers aren't driving progress in sustainability initiatives
The data centre industry is innovative and forward-looking and as a result, progress is happening all the time. Data centre operators are publicly committing to ambitious targets through initiatives like the Climate Neutral Data Centre Pact, which has seen twenty-five companies and seventeen associations from across Europe agree to take specific steps to make data centres climate-neutral by 2030. This pact commits signatories to ensuring their data centres are climate neutral by setting measurable targets for 2025 and 2030, such as purchasing 100% carbon-free energy, prioritising water conservation and looking for ways to recycle heat.
What's more, the industry's progress towards green goals is evident when looking at sustainability statistics. Currently, many experts estimate that data storage and transmission to and from data centres use 1% of global electricity. Putting this seemingly alarming statistic into context, this share has hardly changed since 2010, despite the number of internet users having doubled, and global internet traffic increasing 15-fold since. This is a testament to the innovative approach the industry is taking to drive sustainability.
Over the last decade, we have seen a visible increase in the number of green initiatives being pursued by some of the largest tech companies in the world, and the data centre industry is at the forefront of this change.
We urge people to look beyond the misleading headlines, at an industry which is committed to improving sustainability and mitigating its environmental impact.