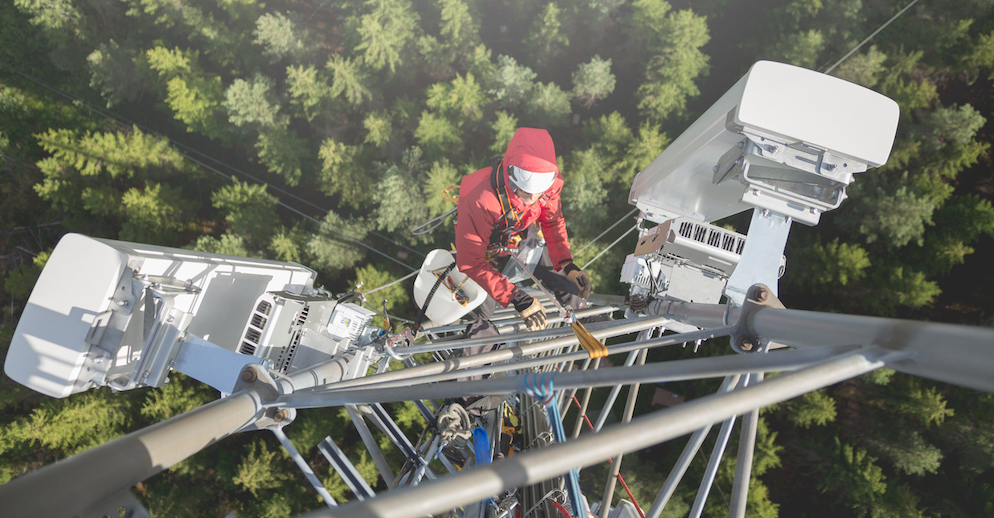 Mark Brewer, VP of Service Industries at IFS
The ongoing development of technology creates seemingly endless opportunities for ambitious telcos. Whether it is the shift from 5G to 6G or the integration of Artificial Intelligence into network processes, tech is often the catalyst enabling telcos to not just modernise and enhance their existing offerings, but also to develop new products and business strands.
Yet, as we saw during the recent global pandemic and the rise of videoconferencing, innovation can spark increased demand and this can put huge pressure on telcos to scale to ensure systems are robust and operating as efficiently as possible.
The constant cycle of innovation has once again placed asset management in the spotlight. State-of-the-art systems can become legacy systems in little more than a decade and telcos are often having to juggle the requirements of developing and managing new assets with phasing out older ones.
In the UK, and many other developed markets the rollout of the 5G system has exacerbated this problem. The creation and management of 5G transmitters, which are often in urban settings as opposed to their predecessors which could be sited in less populous places, has once again forced telcos to look again at their asset management protocols.
Once the initial investment is over, telcos are then under great pressure to ensure they run smoothly. This process has been further complicated by the changes in equipment suppliers with Scandinavian-based companies stepping up to fill the gaps left by the Chinese companies that many of the original 5G networks installations agreements were signed.
But even the most successful telcos are not able to simply rebuild from scratch. Instead, they must rely on innovation and technology to integrate the old with the new.
New technology, new challenges
Maintaining a high-quality customer experience that delivers new personalised services and applications in real-time is no easy standard to meet. Macro-economic issues such as the rising costs of equipment, talent gaps and supply chain disruption make internal service management even more challenging for projects like 5G rollouts to perform without any barriers or obstacles.
In addition, ever-decreasing technology cycles have placed the telecom industry under huge pressure to make smart Capex investments in order to stay competitive in today's market. This in turn creates new issues as the assets that power those networks have to be refreshed more frequently than in most other industries.
Significant investment in a fleet of assets means they require continual management to ensure optimum maintenance and performance. Often, operating 24/7 365 days per year, the need for assets to perform reliably and safely is mission-critical. Having a proper maintenance strategy in place with supporting systems can protect against unplanned outages that create major problems for asset owners and operators and can lead to regulatory intervention, penalties and fines.
Telcos are not immune from political and environmental concerns. Sustainability has become a key for many enterprises and ensuring that field service staff make only necessary trips has become a way companies attempt to reduce their carbon footprints.
The good news is that telcos are in a somewhat unique position. If they take inspiration from the way they are operating in other parts of their business, such as the use of technology and AI, they could be on to a winning solution for optimising performance as a whole.
For example, customer service, which has in recent years been transformed by technology to address the requirement of demanding consumers who want to communicate with telcos using their chosen method and at a given time.
The potential of automation
One of the ways that telcos manage these processes is by enlisting technologies such as artificial intelligence (AI) and machine learning (ML) to automate many of these workflows.
By using automated workflows and real-time data, the telco can send the customer reminders and other important details (technician's name, estimated arrival time, etc), enhancing the experience. They can harness the technology to harvest customer feedback and then use this data to optimise the service.
Yet replicating this type of innovation in asset management is complex; combining an asset management system, service management and scheduling system, and a separate set of contract warranty management systems has until recently meant operating multiple diverse systems.
There are many issues for telcos to resolve from managing maintenance budgets and attaining ROI insight into their Capex investments, to obtaining a 360 vision across all of their platforms.
These can only be addressed by integrating infrastructure management solutions so that internal processes and operations can move away from silos across asset, workforce and service management to support new business models.
By breaking through these silos – arguably the root of telco's operational challenges – and creating unified field asset management systems, companies can start to improve and exceed on efficiency, productivity and sustainability targets that are so important for them.