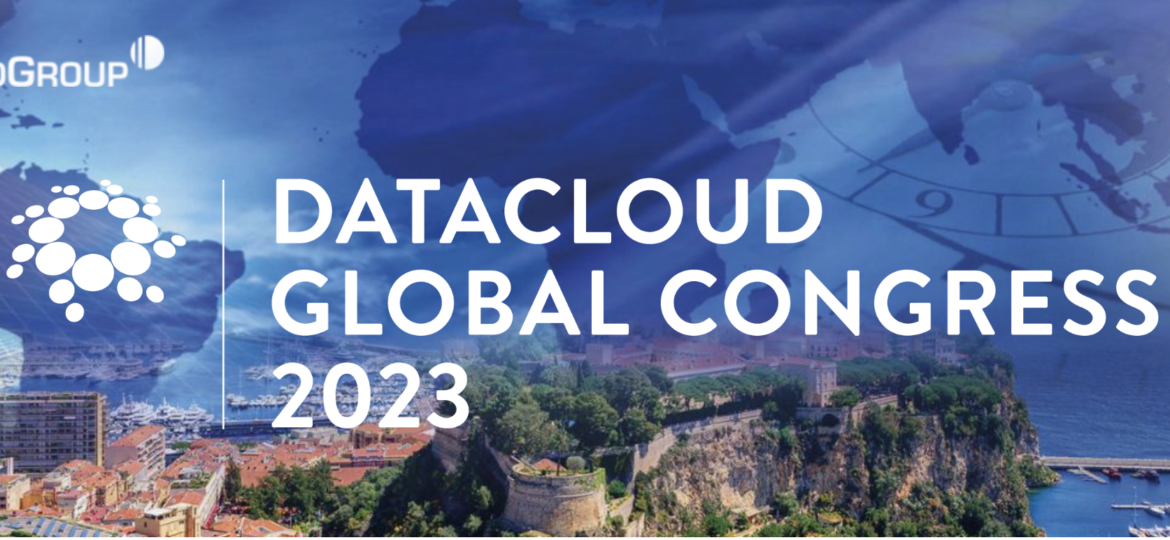 Datacloud Global Congress will once again return to Grimaldi Forum, Monaco between 25-27 April 2023 to unite senior executives from the entire digital infrastructure ecosystem, including top players from: data centres, cloud providers, finance, tech leaders, energy companies and many more!
Datacloud Global Congress is the premier leadership gathering for senior executives in the ICT space, notably with a focus on digital infrastructure (data centres, cloud providers, edge providers) with finance, tech leaders, enterprise, terrestrial and subsea fibre providers, energy companies and government agencies in attendance.
Opening Times;
Day One Tuesday 25 April: 1pm
Day Two Wednesday 26 April: 8am
Day Three Thursday 27 April: 8:30am
BroadGroup was founded in 2002 with the aim of providing senior IT infrastructure executives and the enterprises they service a new perspective. Since then, data as a commodity, has grown to be a leading global asset and its role in society and business has never been more important.
Today we provide a global slate of premier C-level conferences in the US and Europe. BroadGroup is the leading company facilitating high-level strategic networking and learning for data centre, cloud, edge and the entire global IT infrastructure ecosystem, encompassing everything from technological developments to M&A and beyond.
Our event portfolio has experienced tremendous growth, through dedication to providing its customers with return-on-investment and content-rich services worldwide. The flagship Datacloud Europe event began life in Sophia Antipolis, moved to Nice for several years before arriving at its present home with the outstanding backdrop of the principality of Monaco. BroadGroup also developed the only global award ceremony for the sector, The Datacloud Awards.
In March 2017 BroadGroup became a member company of FTSE 250 firm and international business-to-business information company Delinian Group (formerly known as Euromoney Institutional Investor PLC). With a team of talented professionals, and leading brands, we are now set on a new course of international expansion through virtual, physical and hybrid events in the thriving data centre, cloud, edge and IT transformation space. Other brands that sit across Delinian's Telecoms division include Capacity Media, the leading provider of events and information for the wholesale telecommunications market, Layer123, providing events and knowledge for the optical networking community and TowerXchange, providing analysis and events for the Mobile Tower market and financial community.