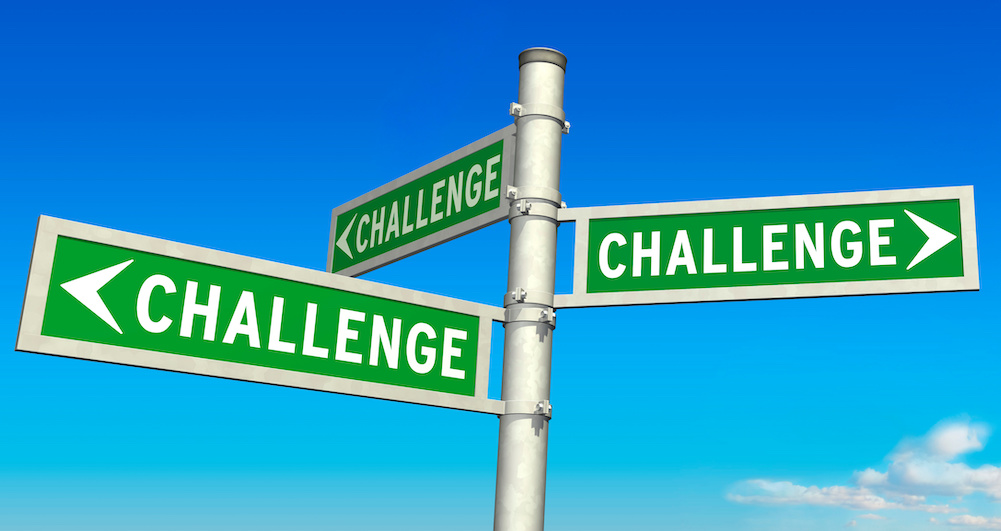 Jon Selway, Vice President of Channel Sales in Europe, Africa and the Middle East (EMEA), Aryaka.
Given the global economy and increasing financial and political tensions, 2023 is set to be a year for embracing change. The UK channel has an incredible ability to influence businesses for the better, adopting an attitude and approach that can adapt to customers' demands for flexibility, education and reassurance. Here's how:
Shoring up security
The continued growth in cyberattacks is apparent and shows no sign of slowing down.
Compounded with unsteady economic headwinds, each successful and costly cyberattack will prove increasingly devastating as margins tighten. Enterprises will put additional focus, and subsequent investment, into protecting their global infrastructure from asymmetric threats, in the hope of reducing harm when attacks occur and shoring up business resilience. Reseller portfolios need to offer this additional peace of mind.
In turn, Zero Trust security principles are going from a period of conceptualisation to implementation, from the abstract to the specific.
As Zero Trust grows in importance and delivers tangible value in keeping enterprise networks secure, it will lead to a better understanding of the model among decision-makers. This shared understanding will lead to further, more meaningful implementation through multiple layers of enterprise networks. Zero Trust will become an expectation, not a 'nice to have'.
There is also an unmistakable vulnerability inherent in the physical assets that make up an organisation's network infrastructure.
Initially a stepping stone to a return to the office, hybrid work environments are no longer seen as transitory but rather expected flexibility to the benefit of both employee and organisation. Organisations are now aware that employees can remain productive working from home, though access to office space is still valuable. Of course, the nature of each company varies greatly. That said, we expect to see hybrid work environments endure. Organisations will need to retain the ability to offer a scalable and secure hybrid offering, rather than a temporary one, with continual investment in technologies that improve the capability, connectivity and security of those working away from the office.
And, while not unique to the present moment, recent events have exposed these vulnerabilities to both natural and man-made disasters by way of extreme weather, viral outbreaks, supply chain fragility and escalating state warfare. Enterprises will make major investments in the ability to dynamically relocate physical assets to areas of relative security, in the face of this growing risk. Therefore, partners with global reach will be more influential and sought-after than ever.
Differentiation in a competitive market
There are a multitude of service providers competing for a piece of the SASE pie, however, they all differ in what they are offering to the market.
While enterprises hope to benefit from the true promise of SASE, channel organisations will be faced with the difficult task of assessing SASE providers to determine which ones will meet their customers' expectations. Considering these challenges, organisations that are most diligent in their search will see the greatest benefits. Resellers who are quick to pull the trigger may find that they, and their customers, don't get the experience, support or service that they thought they were paying for.
There is an emphasis on investment in IT training and education to meet the growing needs throughout the industry, as the talent gap that exists is now undeniable.
As such, DIY in-house approaches are becoming increasingly expensive, if not completely unfeasible, for meeting the growing needs of complex networks which require cutting-edge solutions. Given this reality, enterprises will continue to see managed offers more favourably to make up for the lack of in-house talent. In turn, they will lean on MSPs who can prove their quality, ensuring they gain the benefits of complex solutions within their enterprises without the timing, budget, and skills risks that come with implementing them on their own.
Furthermore, there will be a renewed focus on addressing potential WAN fragmentation due to political realities, and how to handle end-to-end applications and data, given current and upcoming regulations. Organisations will prioritise working with providers who understand this, as well as their customers' growing data sovereignty requirements.
Making the most of data
AI and ML (Artificial Intelligence and Machine Learning) are proving to be increasingly reliable and are even surpassing expectations in real-world deployments across industries.
The technology will make another major leap next year as mainstream trust and heavier investments from organisations increase. With the talent gap remaining a major obstacle to overcome throughout IT departments, organisations must make the most of the information they can access.
Aggregated WAN data gives incredible insights into the traffic patterns and bandwidth of enterprise networks, presenting a key source for overcoming the IT talent gap. Enterprises will leverage this aggregate WAN data in AIOps deployments to automate intensive tasks where possible, optimising network performance and allowing IT teams to focus on more meaningful tasks.
To realise these optimisations, customers will begin tearing down their internal silos that inhibit full single-vendor SASE adoption.
While networking and security teams have traditionally operated separately, more organisations will move towards convergence. Bringing these functions together will enable organisations to maximise the impact of their existing technology assets, make better decisions informed by data across the entire organisation, and allow their SASE solutions to perform at their best.
Digital transformation remains a key goal
The dust has far from settled in the sprint for digital transformation among enterprises worldwide. Enterprises have made great strides to transform to meet the fundamental changes in the day-to-day operations of their workforces, as well as the world around them.
While the pandemic put the need for digital transformation front and centre for decision-makers, it is apparent that digital transformation is a never-ending process. Enterprises will continue to closely evaluate different models of operation for their organisations and will ultimately adopt the technologies that facilitate this transformation most seamlessly.
Demand for SASE, especially single-vendor SASE, will continue to increase as organisations look to consolidate vendors and prioritise secure technology investments.
However, experience will vary as many vendors market their SSE solutions as SASE solutions. In 2023, this discrepancy will emerge more fully, and customers will seek out solutions that truly fit the definition of SASE.
In tumultuous times, the ability of organisations to predict the future of the market decreases, while the need for adapting and reacting increases. The uncertainty of what 2023 may bring is disconcerting but recognisable at this point.
The future will show that those organisations that remain nimble, grant room for pivoting, and adopt an attitude and approach that emphasises adaptability, will be positioned to succeed through these uncertain times.