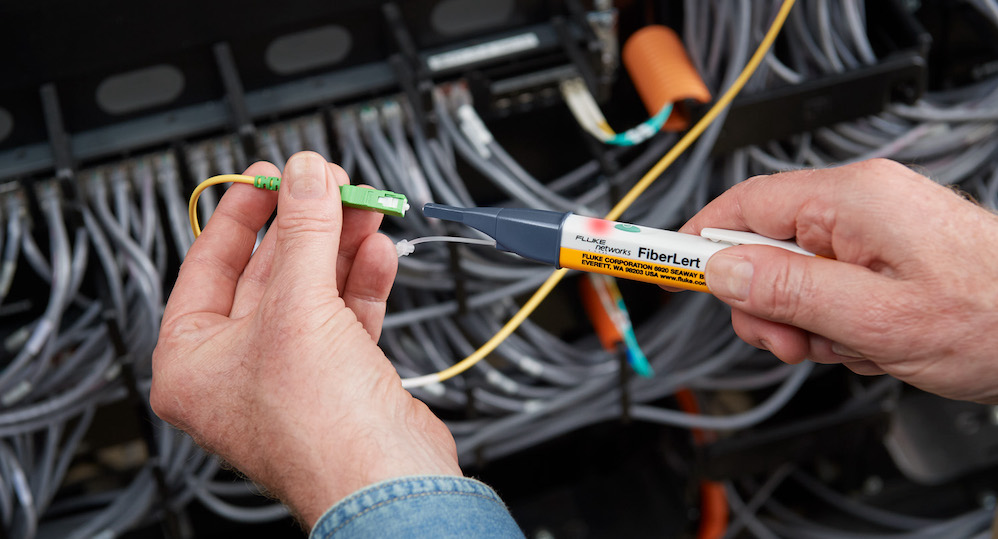 Fluke Networks is offering users of fibre optic networks free expert advice, free demos, a cashback offer and free fibreLert live fibre detectors with the aim of helping customers choose the optimal fibre testing solution for their application. The electronic test and measurement specialist is making this offer in recognition of the increasing preference to use fibre optics for mission-critical links in data centres, networks serving campuses over long distances, and backbones in and between buildings. This substantial expansion of the fibre optics market has made it more crucial than ever that users choose the correct fibre test and troubleshooting solution for their installation.
Fluke Networks believes that those who are not sure about which fibre testing methodology to use – or want to know more about fibre testing best practices in general – will benefit from an appointment with an expert from the company who will provide free consultation as well as possibly deliver a demonstration on how to determine what the best, most reliable and most cost-effective fibre test solution is for their application.
Those partaking in a demo will receive a free fibreLert detector and a cashback offer to use against buying selected Fluke fibre testers up until the 31st July 2023. A free, downloadable fibre selection guide is available.
Robert Luijten, Technical Expert and Training Manager at Fluke Networks said, "Now that fibre is increasingly preferred in the marketplace for use with innovative technologies that support exploding bandwidth demands, it is essential that network professionals make sure that they use the best fibre testing solution. We want to give them the maximum level of support in that process and believe our free advice, demo and testing equipment will go a long way to achieving that goal."