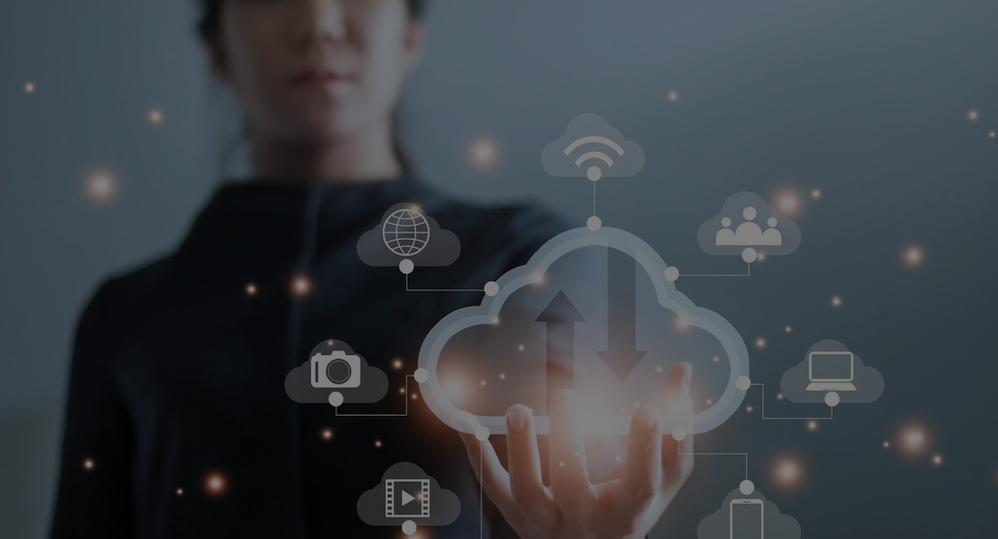 Massimo Bandinelli, enterprise marketing manager at Aruba
https://www.arubanetworks.com/
In the aftermath of the pandemic over the last three years, companies have continued to migrate their workloads to the cloud. However, a new trend is appearing within this overall migration. Fewer companies seem to be moving information just to a single cloud solution.
Why? In short, businesses want as much as flexibility as possible. Today, the main goal for most organisations is to speed up their digital transformation journey in order to remain competitive in today's volatile market. For many companies, especially those with on-premise workloads, the rise of remote working has also led to the requirement of being able to access resources differently and more extensively, in a range of different locations.
In light of these developments, organisations are under immense pressure to keep up with the pace of innovation and digitisation, and so, are turning to cloud models like the multi-cloud, to not only survive this period of business transformation, but also to thrive and grow through added agility.
According to a recent study from Gartner, roughly 92% of enterprises have adopted a multi-cloud strategy, which essentially involves a set of clouds being chosen to work in combination with on-premise physical infrastructure, virtualised resources and private clouds. Therefore, a multi-cloud environment is not limited to the use of multiple public providers, but also has the capacity to include every aspect of a complex IT infrastructure.
Greater flexibility
So why is the multi-cloud approach so popular this year? Both the need for flexibility and the concerns around possible lock-ins with specific vendors are two of the main drivers behind the adoption of a multi-cloud strategy.
Businesses are waking up to the fact that they don't need to be limited by factors such as cost, scalability and location that might come with sticking to one provider. The multi-cloud model allows organisations to leverage the different capabilities offered by different providers in different geographical areas for instance.
With a multi-cloud approach, companies are also able to use a private cloud environment for critical or more sensitive data, while also managing other areas of the business in a public or hybrid cloud environment. They can even locate their most sensitive data and any workloads that need as low a latency as possible on-site, as close as possible to the end-user. Proper planning of where and how workloads spread across multiple clouds can also help with reducing overall costs. Given the current economic situation, cost efficiency has shot to the top of the agenda for businesses today.
Data sovereignty
In addition to this, data sovereignty is another factor that comes into play when opting for more than one type of cloud, for regulatory reasons. As mentioned, the functionality of the model allows organisations to store sensitive data on-site while keeping less sensitive workloads in the public cloud. In other words, it can save the organisation from a whole host of legal issues while still adhering to data sovereignty laws set out within that jurisdiction. For instance, in the case of an EU company using a US-based cloud service provider, the Clarifying Lawful Overseas Use of Data (CLOUD) Act governs any data processed by the US cloud service provider. Under this law, US authorities can request that data belonging to the EU business be handed over to them, even if the data is stored outside of the US.
As you can see, this can quickly become complex. Having a multi-cloud strategy in place can help to manage this tricky compliance landscape, as personal data can be stored on-premises or with regional cloud service providers based within specific borders, that aren't subject to these specific laws.
Improved protection
Unlike hybrid solutions, where several clouds work together, sharing and intersecting datasets, the multi-cloud has the capability to compartmentalise tasks, environments and applications, adding an extra layer of depth to the approach's capacity to protect data and provide service continuity.
On average, when there is a problem with a service hosted on the multi-cloud, organisations can resolve it and restore the service much faster, compared to those operating only on-premises. With this in mind, colocation in a data centre can represent a real competitive differentiator in meeting a companies' cloud needs. Embracing multi-cloud in the right way can also reduce time and data wastage that may occur as a result of power outages or external attacks.
Many will agree that multi-cloud is still a complex solution to get your head around, but leaning on companies that specialise in the provision of data centre services can be a huge help with this. Agile and forward-thinking data centres are designed to be multi-cloud ready, offering companies the opportunity to completely tailor their cloud stack based on their individual needs.
Cloud convergence
The next step for multi-cloud is convergence between different types of cloud. In essence, resources hosted through colocation services or on-site at their own facility, and resources distributed on various public clouds, become interconnected. All of the most well-established public environments are already at the forefront of this development, and are paving the way for a more widespread shift.
Essentially, cloud companies that own their own data centres are going to be a step ahead here, because they allow customers to have the best of both worlds – access to a more tailored private cloud inside, as well as the ability to connect to an on-premises public cloud. What's more, they are equipped to offer packaged multi-cloud options that will allow for distributed workloads in the public cloud to be more effectively managed, and will encourage fast and secure interactions between on-premises applications and applications hosted in hyperscalers. Here, data from public cloud for Disaster Recovery as-a-Service can be replicated and stored for back-up, data sovereignty and data protection purposes.
All in all, cloud convergence makes it possible to distribute workloads across multiple environments, while also integrating applications distributed on various public clouds. Fully embracing cloud convergence – what it can help accomplish and how to evolve cloud processes and approaches to get it done – is the next logical step in digital transformation.
Long-term reward
The new reality for data centres is multi-cloud, and that's not going away anytime soon. While it might be seen as a complex approach to begin with, when done right, an effective multi-cloud strategy can provide businesses with unparalleled digital dexterity.
Ultimately, with multi-cloud comes the ability to dynamically move workloads between different cloud players in a simple, transparent way, and perhaps even in real time. From this, companies can benefit from improved performance and minimised latencies, enhancing the efficiency of overall business operations.