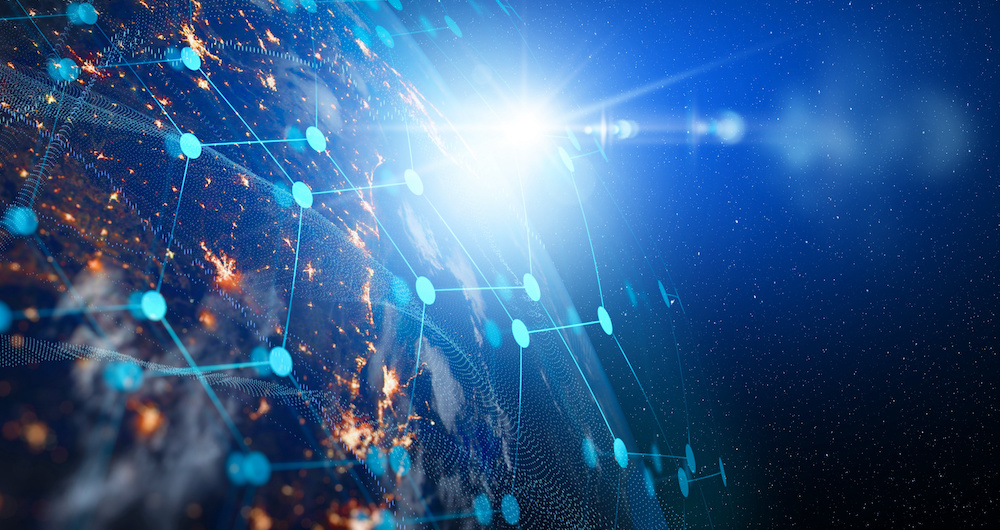 Colin Abrey from Nextivity
https://www.cel-fi.com/
As telephone networks are being overhauled the world over, the analogue era in the UK is coming to an end with the switch-off date currently set for December 2025. France, Germany, Japan, Spain, Singapore and Sweden are all further down the line in the process than the UK, while Estonia and The Netherlands are way ahead of the curve and have already made the switch.
For many businesses in the UK, the deadline cannot come soon enough as these copper-based networks are simply unable to support the digitised technologies we've come to depend upon. Universal internet accessibility, together with global smartphone penetration exceeding 80% have transformed the way people communicate, with many favouring messaging platforms such as WhatsApp over conventional telecoms. 
You would think, therefore, that switching from analogue to a digital alternative would be a straightforward process, involving plugging an existing phone into a new socket or router. However, although the demise of wired telephony heralds the dawn of a new communications era, when you start investigating the practicalities of the switchover, it becomes abundantly clear that this legacy copper-based network is the underpinning enabler to so much more than just fixed-line telephony. In fact, according to industry estimates, around a quarter of businesses are blissfully unaware of what the switchover actually involves and have much work to do before the analogue D-Day. 
Although digital telephony is clearly the way forward, it does bring with it a number of short-term infrastructure challenges. It also demonstrates the need for enterprises to implement a comprehensive wireless strategy to support current and future communications. Many organisations, smaller ones in particular, are still reliant on legacy comms networks for the operability of the low power technologies behind alarm lines, elevator lines, ATMs, POS, door entry systems, telemetry systems, flood defence, traffic lights, fax machines, pagers, telecare, to name but a few. After the cut-off point, all these applications and many others will need to be IP compatible if they are to continue working. Suppliers will therefore need to carry out testing to make sure that their associated products are future ready for an all-IP network.
Cellular versus WiFi
For many services, WiFi is a logical alternative as it is the backbone to digital transformation. But WiFi only networks, no matter how sophisticated, will not resolve the switchover challenges in their entirety, and other channels including public cellular coverage, private cellular coverage, and low power sensor networks must also be carefully considered. 
Below are some of the reasons why.
Speed challenges
Many existing WiFi networks are also copper based, which causes speed and performance issues because of RF leakage. This is being addressed with the rollout of gigabit broadband, but the process is still ongoing in many countries with urban areas being prioritised.
QoS challenges
WiFi signals are transmitted via a series of access points, with quality of service dependent on the proximity of a device/technology in relation to said access point. The further away, the weaker the signal, especially if there are corners/corridors/stairwells to contend with.
Security challenges
WiFi access points, even those that meet the latest WPA3 standards, present security weak spots, heightening the risk of cybercrime and malware attacks. 
Embedded technology challenges
More concerning, however, is the lack of synergy between device protocols as this impacts the operability of 'many embedded building technologies' mentioned earlier.
Safety critical communications
Another important consideration is that of public safety. While all legacy communications will be impacted to some degree by digitisation, utility companies and elevator suppliers are particularly susceptible and need to think about their wireless strategies now. 
Water and energy providers, for example, have historically used pagers and two-way radio systems to control and manage their infrastructure, which is typically housed in remote off-grid locations and/or below ground. Not only must they overhaul their underlying comms infrastructure in line with next-generation technologies, the legacy devices they currently depend upon are also being phased out, further demonstrating the need for action. 
For elevator manufacturers, the critical application is the emergency communication line. Legislation mandates that all elevators must allow occupants to raise the alarm, and the underlying enabler-to-elevator handsets and panic buttons have always been analogue. Both will need to be replaced with digital alternatives, and WiFi is not the right option here because of line-of-sight challenges. 
Cellular connectivity and Wifi have equal standing
The analogue switch-off demonstrates the need for robust mobile communications networks to operate alongside WiFi. Not only are they the most viable option for rural communities that are not going to benefit from all fibre broadband anytime soon, they offer a straightforward and cost-effective means to operate smart building technologies. 
Cellular networks support multi-network access via roaming or dual SIM enabling interconnectivity, are highly secure, and require minimal hardware as far as smart technologies and applications are concerned.
Mobile connectivity challenges
The downside, however, is that mobile signal strength often deteriorates inside any commercial or residential property because of the building materials, and the further inside you go the worse this becomes. To provide the levels of coverage needed to enable seamless interconnectivity between people and machines, the outdoor signal needs to be taken indoors using supplementary equipment such as Ofcom-compliant mobile repeaters, which prevent added noise in the network and ensure the protection of telco equipment from damage.
With analogue switch-offs imminent, cellular and WiFi must be factored into all technology/service migrations as a matter of course. It must also be given equal standing in wider digital transformation projects as both are interdependent. Apart from making the changeover seamless and helping enterprises prepare for Industry 4.0, accounting for the digital transformation within a complete wireless strategy allows businesses to be ready to support up-and-coming technologies, automation, as well as robotics operating on public 5G and/or private mobile networks.