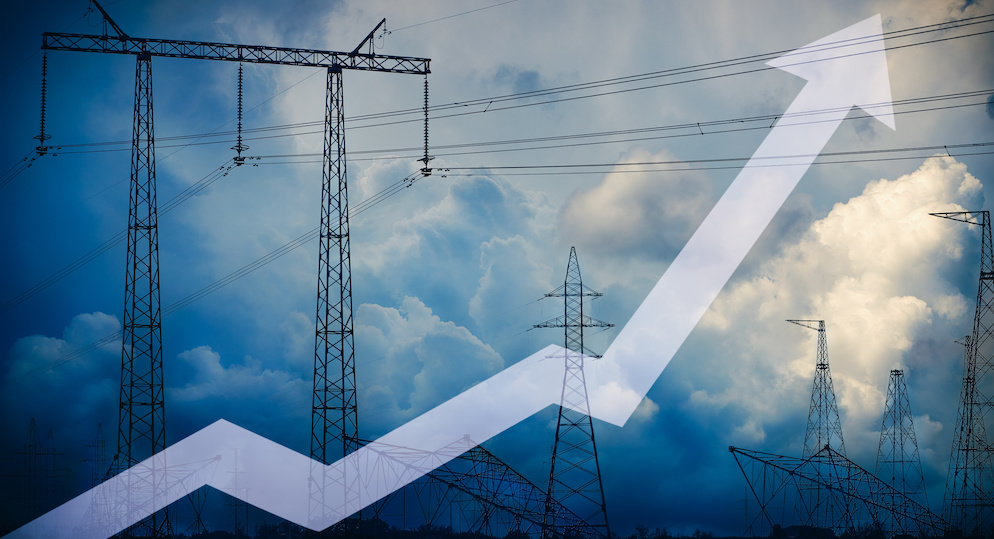 Mattias Fridström, VP and chief evangelist at Arelion
With energy prices escalating across the globe, most businesses are being hit hard and are having to pay more for the energy they use. But what is the knock-on impact on network operations and, in particular, what effect has it had on the wider network sustainability agenda? Is the energy crisis accelerating the transition to a greener network future, or slowing it down? To answer some of these pressing questions, we commissioned an independent report entitled 'The energy crisis: is it hurting enterprise networks?'. Conducted with senior decision-makers across a range of industry verticals, the respondents have a decision-making role in large companies (4000+ employees) in the US, UK, France and Germany. 
The findings reveal that many leaders have concerns over the immediate future, with 35% worrying about the ongoing impact of high costs in the year ahead. Escalating energy prices and their impact on network operations are actually the prime concern for over half (53%) of business leaders, but many are also anxious about possible energy supply shortages with 43% citing this as their second-biggest worry. So major are the issues, that 45% of leaders have admitted to having suffered significant stress over the recent energy price surges, with 14% going so far as to say that the situation is actually causing them to lose sleep. 
The pricing impact
Higher prices are the key issue for European businesses' network operations – with concern peaking among German leaders at 66%. An overwhelming 82% of leaders say that increased energy costs in the network have had a medium or high impact on the way they price their own services. As a result, 69% have raised their own prices, effectively passing on some or all of their heavier-cost burden. This is especially the case in Europe and particularly in Germany where 78% have pushed up their own prices to customers.
Surprisingly, 18% of decision makers across all the markets surveyed say they have reduced prices to their customers, perhaps swallowing the additional costs to boost competitiveness in a distressed business environment.
But the findings of the research were not all bad news. The twofold blow of high-energy prices and uncertainty over supply has seen businesses striving to make their network operations more energy efficient. In fact, 61% of business-leaders admitted to it having spurred them on to increase investment in their network operations. In Europe, 69% of German decision-makers lead the way followed by 49% in the UK and 48% in France.  
The sustainability impact
Alongside enhanced energy efficiency, another positive effect of the energy crisis has seen over half of businesses (52%) speeding up and strengthening their network sustainability efforts. US businesses appear to be taking the lead over Europe with 65% of US decision-makers saying that they are boosting their sustainability efforts versus 55% in Germany, 42% in France and 40% in the UK. That said, some cause for concern remains from the finding that, overall, 29% of businesses have seen their sustainability efforts impeded by the energy crisis.
Looking to the future and identifying which sustainable energy sources business leaders in these key markets believe have the greatest potential for powering network operations, 40% of respondents elected for clean, renewable solar power. That said, we find the view that solar power will fuel the networks of the future to be puzzling, especially considering the intermittent nature of solar power. Successful network operations depend upon a reliable and consistent source of energy, and until we see a paradigm shift in battery technology, we believe that solar and wind power are essentially just complementary power sources that serve to reduce the costs and carbon footprint of a network.
While solar was the first choice for businesses in most countries, the notable exception was France, where 51% of leaders see nuclear power as having the most potential – compared with a maximum of 18% elsewhere. This seems to reflect France's long history of investment in nuclear power production, relatively high dependence upon it, and cultural pro-nuclear acceptance.
In a nutshell
National energy legislation, production and policies have a large impact on attitudes to the energy crisis and the business impact of network energy consumption varies across different industry verticals. What's clear is that, for businesses whose networks are a significant part of their operational expenditure, the impact is ultimately far greater and network operators are particularly vulnerable to a volatile energy market.
But if there's one silver lining to this cloud, it's that the transition towards more sustainable networks has hastened as a result of the energy crisis, and investments in power efficiency are shortening the upgrade cycle for network infrastructure.