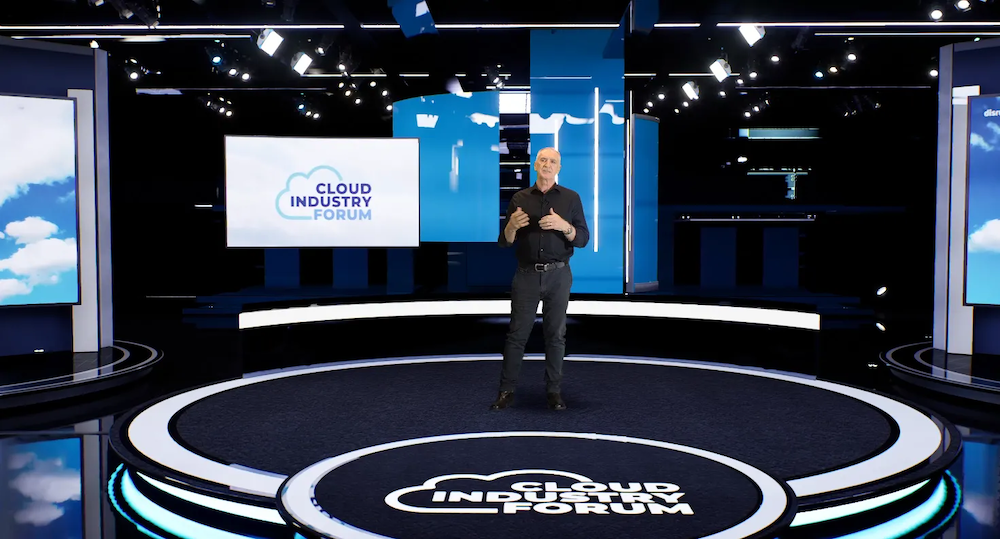 The Cloud Industry Forum (CIF) has announced a new media partnership with Disruptive Live. This collaboration marks a significant step change in the delivery of high-quality and dynamic content to cloud industry professionals in the UK and globally.
Highlights of the partnership include the launch of 'Cloud Industry Forum presents TWF!', a weekly, live-streamed news and interview show. The five-minute show will provide up-to-the-minute news on cloud computing, followed by a 10-minute interview featuring prominent industry-thought leaders. A state-of-the-art mixed-reality virtual set has been designed to provide an immersive and visually engaging experience for live-streamed programmes and individual events, members and attendees can expect enhanced coverage of CIF events and gain access to exclusive expert interviews and valuable insights. Viewers will also be able to experience interactive discussions and collaborative sessions covering the latest topics and innovations.  
CIF and its members will also gain access to CompareTheCloud and Disruptive Live's extensive social media channels, amplifying their reach to a wider audience and generating increased visibility.
David Terrar, CEO, CIF said, "This strategic media partnership is another demonstrable step on our journey towards revolutionising what we deliver to our members and the broader cloud industry. It sets the stage for innovation, collaboration and knowledge sharing and we are excited about the opportunities it brings. We collectively look forward to setting new standards for media content creation and engagement, harnessing the impressive thought leaders within our membership."