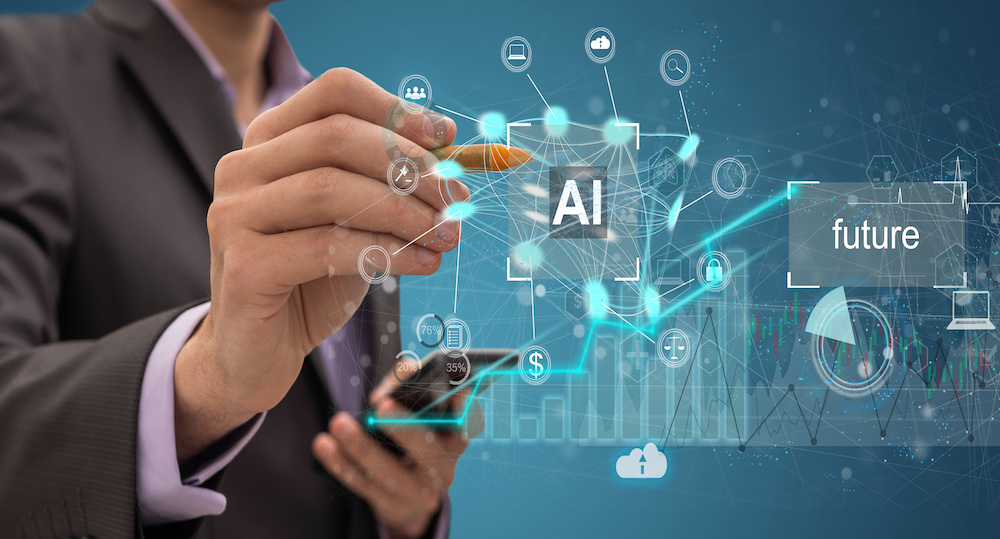 Jean-Philippe Avelange, CIO, Experero 
The role of the CIO has changed considerably over the last decade. Issues that were once categorised as 'IT concerns' such as network security, connectivity and hybrid set-ups have now become business critical. Perhaps due to the Covid-19 pandemic and geopolitical environment, and surely because of an increasingly complex security landscape, organisations that operate globally face many more risks than previously.   
Meanwhile, business issues traditionally assigned to the CEO, such as the pursuit of global expansion, have now become a key responsibility for CIOs, who are expected to take a seat at the table. CIOs play a critical role in successful global expansion, ensuring the business and its people stay connected, securely, anywhere around the world. We recently surveyed over 650 CIOs from global enterprises with annual revenues exceeding $500 million. Our findings uncovered that 46% of IT leaders have imminent plans for global growth within the next year. 
So, what does this mean for the future role of CIOs? To start with, it signifies a shift from CIOs being predominantly technology stewards to becoming strategic enablers of business growth. Indeed, the entire notion of IT as a support function is being challenged and instead giving way to a more strategic and visionary role.
With this desire for business growth naturally comes new challenges, from data security and compliance, unpredictable downtime and unnecessary complexity, to disjointed communication and siloed teams. It is now the responsibility of the CIO to wield technology solutions in order to mitigate the risks associated with global expansion.
Addressing the challenges of global growth
According to our Enterprise Horizons report, almost half (47%) of global CIOs agree that establishing and managing global connectivity stands as the single most critical factor in ensuring the success of these expansion endeavours. Connectivity, once perceived as mere infrastructure, has evidently now become a linchpin for achieving strategic business objectives.
Notably, 42% of boards view global connectivity as a strategic asset, integral to driving growth. This shift in perception is significant. It signifies that connectivity is no longer confined to the realm of technical implementation; it's now a vital component of strategic decision-making at the highest levels of the organisation.
However, identifying connectivity as a priority is only the first step towards successful expansion – much more significant is ensuring its effective implementation. Our same survey reveals that 37% of CIOs consider establishing effective connectivity in new regions as a significant challenge within their role, while an equal percentage find it to be a substantial organisational hurdle. Additionally, 35% believe that their organisations' ambitions are constrained by legacy connectivity.

This is not a surprise, when a business expands internationally, resources may be strained and teams may face unexpected outages or network disruptions, while more local infrastructure issues and communication challenges can also lead to misunderstandings, delays and reduced collaboration. On top of this, as organisations expand globally, they can encounter diverse data privacy regulations and security threats. 
Mitigating the risks
There are, however, ways to mitigate risks to global expansion. Advanced connectivity solutions, such as SD-WAN, can offer redundancy and failover capabilities to ensure uninterrupted operations and enable seamless real-time communication and collaboration tools, bridging geographical gaps. Similarly, connectivity solutions can establish secure, compliant data channels, mitigating risks associated with data breaches and regulatory non-compliance.
Of course, as every region has its own unique opportunities and challenges when it comes to expansion, highly regulated markets pose one set of challenges while highly deregulated markets present another. While CIOs broadly agreed that Latin America and the Caribbean are challenging markets to grow the business, that doesn't make Europe, Asia and North America easy. 
For a CIO looking to expand into these markets it is vital to harbour and develop local knowledge and intelligence that combat these risks and benefit not only the business internally but also provide invaluable insights to customers and stakeholders. Indeed 42% of CIOs we spoke to were actively pushing for investments into local knowledge to address issues presented by growth. 
Other challenge areas, such as talent sourcing and retention are more complicated to overcome though, especially when (as 38% of respondents stated) managing a team which is scattered across markets. To address this, our research shows that CIOs are increasingly turning inward first to upskill the existing workforce on new technologies rather than looking outside of the organisation, with 46% pushing for upskilling teams compared to only 36% prioritising recruiting. As such, growth can therefore be accelerated when an upskilling strategy is combined with regional expertise.
Besides growing and upskilling the workforce, CIOs are trying to reduce the risk growth brings in overloading teams, by automating manual and repetitive tasks. These new technologies can not only make expansion less of a strain on employees – but they can also simplify the process altogether. On top of this, solutions that offer a single management platform allow CIOs instant and real-time oversight into the progress of the business network wherever it is in the world, simplifying and reducing the risk of potentially chaotic or siloed growth.
As such it's clear that effective global expansion isn't solely about opening new offices or moving into new markets; it's about ensuring that these new leaps seamlessly integrate and connect with the rest of the organisation.
Staying connected is the key
While challenges such as skills and resource retention, geopolitical complexities, regulation, and legacy systems all demand attention, connectivity remains the unifying thread. It underscores the need for CIOs to be forward-thinking and adaptable, capable of navigating the complex terrain of global expansion.

Looking to the future, as organisations seek growth opportunities in new regions, CIOs – and their ability to establish effective connectivity – will play a crucial role. When businesses harness connectivity to optimise communication and collaboration, they can bridge the geographical divide and foster a cohesive global workforce. This not only enhances operational efficiency but also promotes a sense of unity among employees spread across the world.