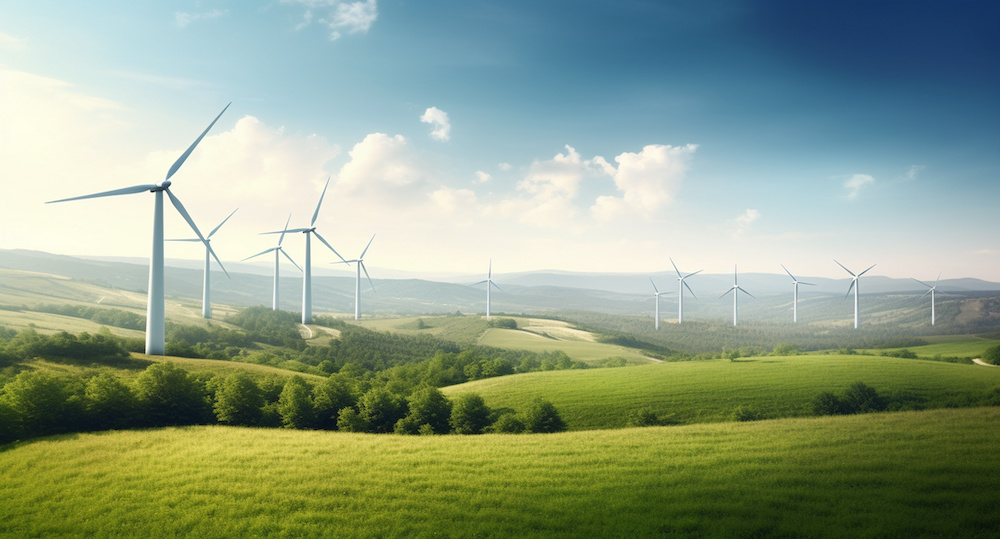 Giorgio Girelli, general manager, Aruba Enterprise
https://www.aruba.it/en/
Data centres are energy-hungry facilities, which is understandable given their large amounts of computing power. As well as this, they need to be constantly in operation and have sophisticated systems – as well as multiple redundancies – in place to ensure reliability. According to the International Energy Agency, the electricity consumption of data centres worldwide is between 220 and 320TWh/year, which equates to 1% of total electricity consumption. For this reason, there has been a fundamental shift in the focus of data centres and cloud providers in recent years to commit to more concrete long-term sustainability investments.
The journey towards sustainability is one that all IT operators must embark on by rethinking how they use their resources to reduce the energy impact of every single process. So, let's look at four of the most important steps to ensure your data centre operations are energy-efficient.
Building green-by-design data centres
To make a data centre sustainable, it is essential to consider its energy consumption from the very beginning of the design process. This means considering several factors, such as location, systems and construction materials. For instance, some data centre operators are implementing energy-efficient cooling systems to help reduce energy consumption and water usage. 
With this in mind, it is also essential to be selective when choosing technology partners. You'll want to choose a partner who shares the same goals and approach when it comes to sustainability and who, therefore, will be using state-of-the-art technology within their facilities to meet these standards. By adopting such practices, it is possible to have a technological ecosystem that, combined with other elements, can move toward total sustainability.
Harnessing renewable energy
As well as striving to consume energy intelligently, it is also important to ensure that what is consumed comes from renewable energy sources. The goal should be to produce more 'clean' energy than the data centre consumes, thereby neutralising its operational impact.
For example, at Aruba, we own 7 hydroelectric power plants, one of which is located within the Global Cloud Data Centre of Ponte San Pietro (BG), with two located in surrounding areas. We've also invested in photovoltaic systems that cover a large part of the walls and roofs of our data centres.
When relying on renewable energy sources, such as solar and wind power, operators can reduce reliance on fossil fuels and lower their contribution to greenhouse gas emissions, thus reducing their overall environmental impact. 
Following certifications
Among the many certifications that exist in the energy-environmental sector, one of the most significant is ISO 50001. This certifies an organisation as having an Energy Management System (EMS) with the objective of continuously improving energy performance through the application of management strategies and methodologies to monitor and control energy use and consumption. 
Similarly, the ISO 14001 certification specifies and standardises the requirements of an environmental management system. In this case, a third party certifies a company's ability to monitor environmental impacts, implement policies aimed at reducing waste, and monitor and maintain regulatory and legislative compliance that governs the sector. 
Finally, the ISO 22237 certification route offers its customers a modern, complete and rigorous international certification that certifies the energy efficiency of its infrastructures by analysing and verifying all the components that determine it. This includes various projects, plants, the organisation itself, and processes.
Thinking with a 'sustainable supply chain' approach
The environmental impact of any infrastructure, apparatus or plant is determined by the sum of the impact caused during the construction phase, the effect of consumption and operational maintenance during the entire life cycle, and the impact generated in the decommissioning phase. 
Because of this, the entire supply chain, including customers and suppliers, must be made up of companies that hold the same values and have structured sustainability processes in place. In the IT sector, a business can only provide energy-efficient infrastructures by considering both how equipment is produced and its efficiency, but also considering how IT solutions are designed, how data and services are managed and delivered, and how the individual user uses them.
To design a sustainable supply chain, in all its meanings – including environmental, technological, and social – businesses should focus on developing a culture of sustainability and working as a team to have the active contribution of the entire supply chain.
Data centre operators have a fundamental role to play in the challenge for a sustainable technological ecosystem. They are responsible for designing, building and maintaining infrastructures with the lowest possible environmental impact. This can be achieved by adopting efficient systems of energy production and use, working with third-party certification organisations, and relying on suppliers who are equally sensitive to the issue. By adhering to these key pillars, you'll be one huge step closer to helping guide our industry into a more sustainable future.