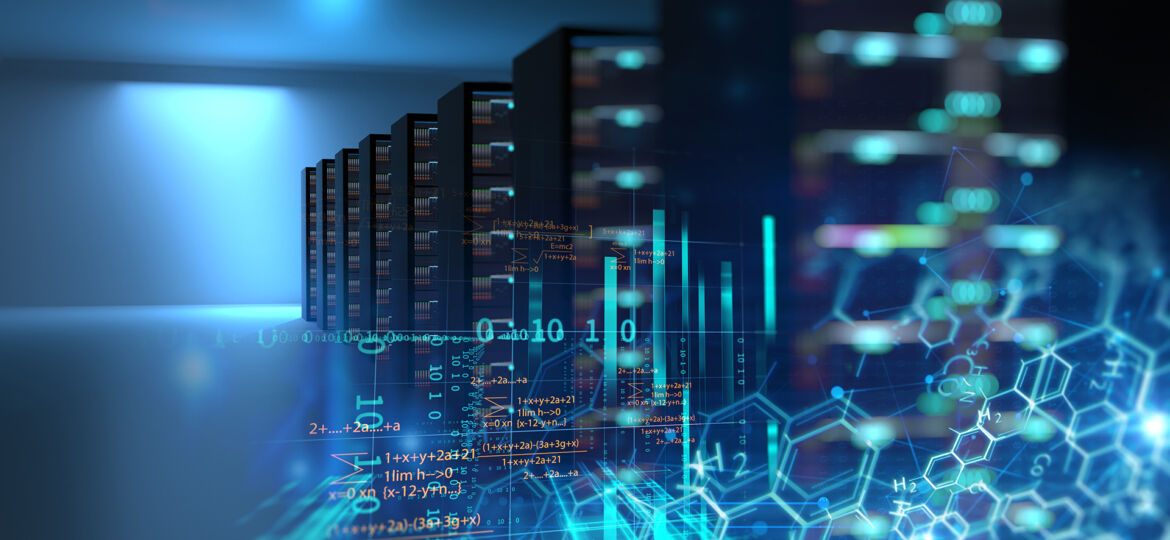 Andreas Rüsseler, CMO R&M
https://www.rdm.com
R&M share some insights from its annual research into developments in Data Centre and Local Area Networks.
Data Centres
Uptake of 400G and 800G in data centres is being driven by demand from consumers and professional users alike. Working and learning at home, initially accelerated as a result of Covid-19, are here to stay and will keep growing, as will HD streaming and gaming, professional media file sharing, fintech, AI, online retail, IoT and IIoT, data analytics, AI, and machine learning. At the same time, data centres need to control costs. This may lead to reduction or aggregation of switches, cooling and power utilisation, especially in Cloud DCs. 400G and 800G make this aggregation relatively easy and cost-effective. Migration to 400G requires higher density and more cabling in racks. Where 40 and 100G require eight fibres in parallel pairs, new higher speeds require 16 or 32 pairs, boosting cable density. Data centre providers have to prepare themselves for drastic changes in FO infrastructure. High-density patch cables with reduced diameter and patch panels are needed to save rack space, reduce the overall footprint of installations, and reduce downtime risk due to improper handling – without compromising on performance. As these can place considerable strain on racks, dedicated HD racks will also be sought after.
In dense racks, cables are more difficult to handle, boosting demand for prefabricated/pre-terminated cable systems and installation cables, which reduce handling and installation time and guarantee functionality. More connectivity push-pull variants are coming onto the market, making connection easier and reducing risk. Demand for innovative fibre connector types will also continue. Preconfigured cabinets fitted with power, cooling, security and connectivity that allow infrastructure elements to communicate offer a neat solution for many applications.
Different types of racks – edge, telco cabinet, core, spine, network cabinet – have very different needs. Data Centres require ever-greater freedom to choose between End of Row (EoR), Middle of Row (MoR), and Top of Rack (ToR) connections in order to optimise performance and design flexibility, while realising significant savings.
Asset management: Vital at every level
Data centres that house hundreds of thousands of fibre optic connections in sensitive operating environments and that have to respond to new market requirements on a permanent basis can no longer be managed in the traditional way. As DCs grow more complex, provide more functions and demand greater flexibility, up-to-date, accurate knowledge of available infrastructure is a must.
Dynamic data centre environments increasingly require ongoing, precise and efficient asset management. For compliance purposes, the ability to demonstrate the lifecycle of DC assets, such as switches or servers, is also essential. For active equipment, monitoring is often well organised. However, on the passive side, this is far more challenging. Often, a lack of insight leads to prolonged repair procedures. Once you've implemented a system that helps you keep track of automation, workflow management, patching and so on, you can plan ahead more easily. The more you automate, the easier, faster, and more fault-tolerant your network becomes. If you can optimise MAC processes and records, you can improve availability, uptime and Time to Capability, speed up repairs and expand in a modular way.
Installation managers need to be absolutely sure each port is connected exactly how they think it is to prevent security issues. DCIM and inventory management are vital to ensuring this.
Automated workflow can also guide technical staff through processes and make MACs easier.
LAN
As more Wireless Access Points and devices (with IP addresses) are introduced in line with the growth of WiFi6, 5G, IoT, Smart Buildings and Cities, Industry 4.0, and more, the need for Power over Ethernet (PoE) or Power over Digital Line (PoDL) is growing. Not only is the number of devices growing – higher levels of power are being demanded for everything from computers to digital signage. Today, PoE provides more than three times the level of power than the previous standard – and more than six times the level of the initial standard. To handle increased temperatures, cable type, bundle size, cable duct properties, link lengths and other factors must be considered.
Planners and end-users will also need to consider the new Remote Power categories in the EN 50174 series of installation standards, which define the capability of an installation to support the different types of PoE. Individual channels that meet EN50173-1, using connectivity according to IEC 60512-99-2, will support the highest level of PoE (4PPoE with 90W).
Single Pair Ethernet (SPE) is gaining ground in the building cabling market, opening the door to digital building management. Originally developed for the automotive industry, SPE cabling based on xBASE-T1 using a single twisted pair for data transmission is increasingly being adopted in manufacturing and building automation. SPE makes it easy to transform buildings into smart buildings, operate them automatically and extend building networks to the farthest corners. Analysts predict that the Global SPE market will grow considerably between 2021 and 2026.
SPE is replacing traditional field bus connections, which (unlike SPE) do not penetrate all automation levels. 'Environment-agnostic' SPE makes it possible to integrate field devices, sensors and actuators into an existing Ethernet environment, without extra gateways and interfaces. SPE allows all areas of building automation to be integrated into a structured solution concept. Energy-conserving technologies and applications can be introduced, such as intelligent management of building space, resources and LED lighting. The ability to transmit up to 50W along with data and control signals (Power over Digital Line, or PoDL) makes SPE an ideal solution for Industrial Internet of Things (IIoT) applications. SPE can also be used in commercial monitoring applications, as well as hospitals, hotels, and malls, to enable advanced data & power solutions while taking up a minimum of space.
Formerly disparate systems such as lighting, facility management and HVAC are increasingly sharing infrastructure with data and telecommunication, with IP as a common medium. 'All IP' networks make structured cabling less complex and make device implementation faster, more efficient and more flexible. Building management and devices communicate over Ethernet/Internet Protocol (Ethernet/IP) with the building LAN (Local Area Network) providing the physical communication layer and Power over Ethernet (PoE). No 'translation' is required between sensors, end devices, servers, cabling and operating systems and cost-effective devices can be used. Networks can be scaled up (or down) with relative ease, and devices can be added without affecting network performance or reliability.
The 'All-IP' approach extends the data network and PoE through an entire building's ceiling, making it possible to connect devices to building automation via zones with pre-installed overhead or underground connecting points. 'Plug and Play' connection of network switches, sensors, controls, WLAN access points and other distributed building services remove barriers and reduce costs. Devices are immediately powered and connected to the network. The 'digital ceiling' will increasingly provide services that building occupants and managers are going to need in the near future and for years to come, enhancing user experience while reducing energy usage, making maintenance and adding new devices faster and easier, lowering installation and device costs, increasing layout flexibility, and providing a more comfortable, healthier working environment.