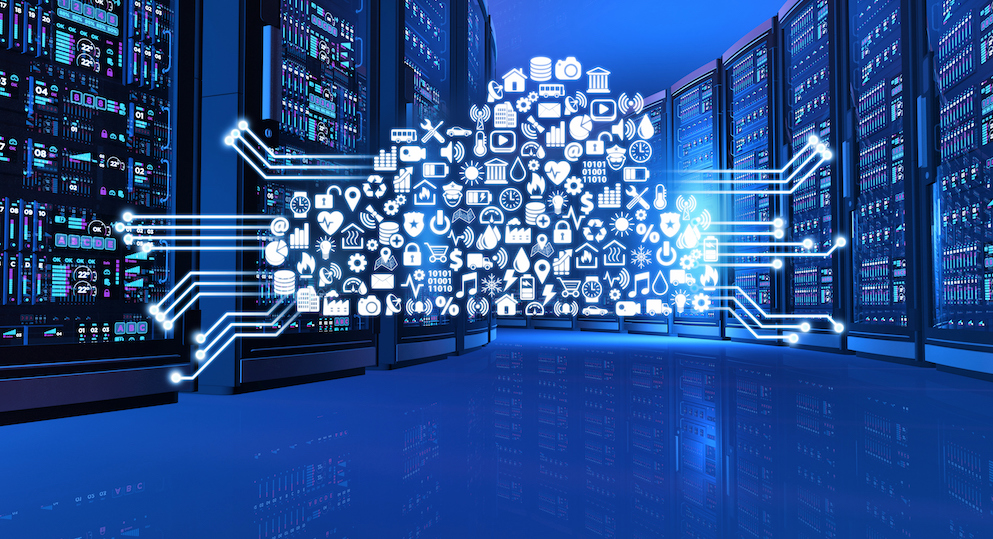 By Andreas Rüsseler, CMO, R&M
https://www.rdm.com/
Today, countless applications require real-time data processing close to where the action is, in order to realise the required speed and reliability. Hybrid data centres can provide this by offering a combination of virtual, physical (on-premise) and cloud infrastructure. Depending on their needs, businesses can use edge DCs combined with main and local data centres. This approach introduces vast scalability and flexibility – as well as some challenges.
In recent years, many companies have shifted away from in-house data centres and moved to the cloud, with mixed feelings. Working in the cloud means apps, operating systems, IT stack, data and workloads can be distributed in an intelligent way to save costs. However, bridging the distance to the cloud costs time and money. What's more, it often makes more sense to process data closer to a company's location using on-premise and edge DCs. IT departments also need to retain full access to their own resources and applications for a variety of reasons and are increasingly using colocation providers for this. All of these approaches can be used together and as a result, the data centre can no longer be seen as a single, fixed infrastructure, but rather as a hybrid IT architecture between the data source and the cloud. The hybrid approach makes adapting to an organisation's changing scale and requirements significantly faster and easier. When demand increases, applications can move from private to public cloud for example, so that the organisation doesn't need to invest in hardware that might be idle a lot of the time. Let's examine some of the considerations that need to be taken into account when developing hybrid solutions.
Infrastructure compatibility
On-premise data centre hardware needs to connect seamlessly with public infrastructure. A company using a hybrid solution can't choose which resources will be used in the cloud, so ensuring compatibility with servers, load balancers, storage and LAN for example, is essential.
A hybrid data centre combines facilities of very different sizes – from edge and enterprise DCs to 'traditional' DCs. For each of these, there needs to be adequate power on site. Because computing power is distributed, the power load is distributed too. Demand is not concentrated in one single location but shared between power grid sections across a larger territory. The distributed power requirement introduces an opportunity to provide power for smaller hardware configurations' processing and cooling requirements on-site, for example using photovoltaic in combination with solar panel battery backup.
In a hybrid setup using a combination of colocation, cloud and on-premise hardware and very different technologies and tools, management can become complicated. The fact that infrastructure is spread across multiple locations also makes it considerably more difficult to see what's going on in different network segments and how each part of the hybrid setup is affecting other parts. Network monitoring that pulls together real-time data from all sites into a single consistent environment is essential.
To quickly and independently develop and organise the most efficient hybrid architectures, networks and services, a 'building block' approach is recommended. Every element needs to be freely configurable: from software to physical infrastructure, backhaul, interconnects, networks, and meet-me rooms. Instead of opting for one bespoke solution, a modular solution can be assembled and precisely tailored to every kind of customer need and topology.
Finding the right partner
With all of the above in mind, what do you need to look for in a partner when designing, specifying, building, testing and operating a hybrid data centre?
One-stop-shopping: planning and building everything yourself costs time and requires skilled personnel, detailed knowledge, planning, project management as well as the coordination of the various third parties. When using a wide range of products, it becomes easier to control costs when dealing with one manufacturer as opposed to multiple resellers. Because we're dealing with multiple topologies, technologies and sites, from LAN and cloud to colocation and hyperscale, it's vital to work with a partner that is not only familiar with every topology type (LAN, colocation, hyperscale, enterprise) and understands how they interact, but who also offers a sufficiently broad portfolio. It's worth pointing out that experience with modular and containerised solutions translates very well to hybrid solutions.
Working with a single partner is recommended to build stronger infrastructures, whether for campuses, interconnects, edge data centres or connections to 5G, internet and network providers as well for outdoor systems such as cable splitters, joints and weatherproof building connections. It's also important that suppliers have sufficient global manufacturing and logistics capacity and local technical support. The advantages are streamlined and off-site planning, short-term delivery and lower costs. An owned supply chain, in-house sourcing, global manufacturing facility and integrated production control has a cost-optimising effect.
Services: you need to look for a party that can offer consulting, multidisciplinary engineering, CAD and Building Information Modelling, customisation and standardisation, project management, installation and maintenance, documentation, certification, measurements and acceptance tests, application development, quality assurance, long-term guarantees, warehousing and logistics. Other critical factors are knowledge sharing and transfer, for example through documentation, videos and webinars. Support from planners, architects and specialists can eliminate challenges and risks early on. They develop a common understanding of your situation and there is less need for coordination on site.
Why it's time to stop thinking in terms of discrete networks
Hybrid (and edge) DCs are just two of the trends driving convergence, bandwidth and uptime in order to provide greater flexibility, scalability and uniformity. Bringing previously disparate systems together allows users to make the most of increasingly sophisticated system intelligence. It provides enormous efficiency increases, from both technical and business perspectives, by centralising management of IT resources, consolidating systems, boosting resource utilisation rates and lowering costs. Deployment of hybrid networks helps reduce overall power consumption, improves cooling efficiency and enables introduction of further energy-saving measures.
Within a few years, every network will operate a unified 'holistic fibre' backbone. Data communication, mobile, video and everything else will merge onto a coexisting network. Benefits include reduced investments in rollout and maintenance, phasing out of legacy technologies, and a unified underlying technology and interfacing. Network operators and users can focus on their core business, and develop applications that exactly match requirements, interact across systems and platforms, and are always up to date. The future is already here!