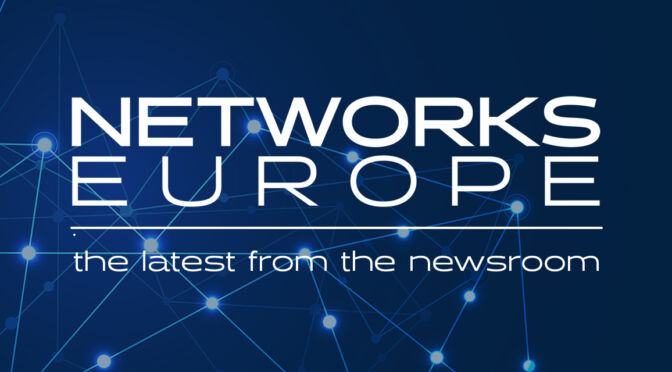 By Laura Vallis, Editor, Networks Europe Magazine and friends
The Covid-19 pandemic has heavily impacted our lives over the past two years, on both a personal and professional level. However, the professional repercussions have encouraged industry to take a good look at its current condition, expedite technological advancements and positively reposition itself going forward. In this article some of our regular contributors take a look at what's next for the data centre and networks sector, predict new industry trends and forecast how to take the pandemic learnings forward.
Jon Healy, Operations Director at Keysource offers his thoughts on data centre trends:
Our State of the Industry report shows that the data centre sector will continue to be at the heart of the global post-pandemic recovery in 2022, as for many respondents, the ability to bounce back or accelerate growth lies in their technology and continued digital transformation. The good news is that this is creating increased budgets which, combined with a market that is bursting with service options, suggests a positive outlook. We predict the following trends:
Mergers and acquisitions
With the backdrop of global digitalisation, demand in transformation critical assets will continue to be very attractive for investors and I believe that the market will continue to see mergers and acquisitions.
Sustainability
The data centre sector will maintain its progress in understanding the role it must play in reducing carbon emissions. There is still enormous opportunity to improve the efficiency of existing live facilities, predominantly in scope 1 and 2 such as optimising power. However I think we will see an increasing focus on Scope 3 emissions, the indirect emissions resulting upstream and downstream from the value chain activities, i.e. business purchases and how end of life products are treated. This has a much wider impact, which when controlled can drive bigger strides in improvement.
Embodied carbon
I think the issue of embodied carbon and its impact will also be a focus. This is different from 'operational carbon' which is from heating, cooling and power during use and where to date the real work has been done. 'Embodied carbon' is generated from the construction product supply chain such as energy consumption, chemical reactions, transport and installation/construction. Moving forward this will be vital for organisations wishing to stay within their carbon budget.
Renewable energy
In 2022, I believe there will be greater emphasis on alternative power sources such as wind and solar as well as the use of battery storage. In June 2021 we saw the UK's first grid-scale battery storage system directly connected to the electricity transmission network activated, and Harvard researchers have designed a long-lasting, stable, solid-state lithium battery. This could be a real game-changer with a key feature being quicker charging times, potentially overcoming a key limitation of battery storage for data centres.
Security
Although the landscape is broad, the data centre continues to be a "soft underbelly", which puts national services and business operations at risk. Given the financial and reputational damage a data breach or outage can bring, this may be the biggest challenge facing the sector.
I believe we will see an increasing awareness of the importance of securing the data centre management network to the same level, or more, as the corporate networks – often overlooked with responsibility falling between the IT, Security and Engineering teams. Throughout the industry, Industrial Control Systems (ICS) have long been targeted with cybercrime, but now more malicious, and sophisticated strains of Malware and Ransomware are specifically targeting these Operational Technology (OT) environments.
Ashok Sanker, VP of Product and Solutions Marketing, ReliaQuest on Security Metrics
It's clear that 2022 will be a defining moment in how organisations reset the fundamentals of their security programs. This must begin with standardising security metrics.
More organisations will also look to develop a comprehensive risk-reduction program. More than half (58%) of security leaders currently say that the lack of a well-defined security and risk management program is what makes their organisation most vulnerable to attacks. Surprisingly, only 31% consider developing this type of program as a top security priority. We will see security leaders realise the value of these programs and shift to making these a top priority.
The lack of enterprise-wide visibility across security tools, combined with the prevalence of tool sprawl, will lead to a greater need for and adoption of Managed Detection & Response (MDR) solutions in 2022.
Ongoing struggles will drive demand for MDR solutions that can drive efficiencies across investments, while also reducing risk with faster detection, investigation and response. Organisations need to bridge existing gaps and gain visibility to better protect against malicious actors.
Jeremy Rowley, Avesta Hojjati, Mike Nelson, Jason Sabin, Dean Coclin, Stephen Davidson, Tim Hollebeek and Brian Trzupek at DigiCert offer their predictions on security in the data centre:
Prediction: Supply chain, ransomware and cyberterrorism attacks will continue to escalate
Some threats that are likely to thrive include:
Supply chain complexity and vulnerabilities grow.
Securing software isn't easy in fast-paced DevOps-driven organisations. That's because most workflows are about pushing deliverables fast, rather than security by design. As development processes and supply chain for devices become more complex, the attack surface will grow. Best practises like code signing can help companies bake security into each stage of the development process confirming the integrity of code before it moves further along in the development cycle and out to production environments and customers. Setting up a software bill of materials (SWBOM) can also provide visibility into code sourcing, tracking all the components that make up a software app.
Cyberterrorism will embolden bad actors.
New opportunities for cyber terrorists are emerging all the time, limited only by attackers' imaginations. Public and private organisations vulnerable to spectacular cyberattacks will need to redouble their focus on a zero-trust approach to security.
Ransomware will continue to escalate and expand its reach.
Like cyberterrorist events, ransomware attacks often attract heavy press coverage, which can further encourage bad actors to seek publicity. We predict attacks will escalate as the use of cryptocurrency expands, making ransom payments harder to trace outside the banking system.
Prediction: Trust and identity step up in business processes
Research shows that the global digital transformation market is expected to grow at a compound annual growth rate (CAGR) of 24% from 2021 to 2028. We predict that the use of digital signatures will increase.
More workflows will be associated with digital signatures in industries such as financial services, real estate, healthcare and education, in addition to organisations with hybrid work, to onboard or support remote employees.
Europe is updating its eIDAS Regulation to enable high-quality remote validation of signers' identity by Qualified Trust Service Providers. New proposals will dramatically expand the use of government-issued eID to facilitate cross-border interactions.
Identity and trust power the IoT and more.
As the adoption of 5G technology accelerates, we'll see an increasing convergence in IoT and 5G applications — which could invite more attacks. PKI remains a robust, proven method to assure trust in IoT environments.
Prediction: Post-COVID threats will persist and evolve
Last year's predictions included a variety of security threats that were directly tied to the COVID-19 pandemic. As the pandemic recedes, we predict that those threats will continue to remain. Digital ID schemes such as drivers' licences and healthcare records are becoming more widely used — and also remain possible points that can be hacked.
Prediction: Post-quantum computing (PQC) will challenge the security status quo
PQC can strengthen cryptography, decreasing the possibility of security breaches. But many companies lack a clear understanding of the crypto they deploy, so will want to take proactive steps to locate all the exposed servers and devices and rapidly update them when a fresh vulnerability comes to light.
Prediction: Automation will power cybersecurity improvements
2022 will bring an emphasis on technologies that allow organisations to do more with less, and automation will play a significant role in terms of security innovation in the New Year. AI and ML technologies will continue to play an essential role in powering this automation.
Prediction: Cloud sovereignty will create new security demands
In an increasingly multi-cloud world, traditional perimeter-based security approaches have become obsolete. Cybersecurity challenges are likely to become even more demanding as cloud services become more granular. Cloud sovereignty controls are focused on protecting sensitive, private data, and ensuring that data stays under owners' control.
Prediction: VMC trust and identity will change the face of email marketing
Organisations will increasingly adopt Verified Mark Certificates (VMCs) to build their brand equity and strengthen trust. As part of a cooperative initiative with the Brand Indicator Message Identification (BIMI) initiative, VMCs certify the authenticity to display a logo to email recipients right in their inbox, before a message is opened. They are enforced by Domain-Based Message Authentication Reporting (DMARC) security.
By using VMCs secured by DMARC, marketers not only reinforce their branding and improve open rates by up to 10%, but they also show customers that they care about their privacy and IT security, and are taking proactive steps to help minimise risk.
Prediction: Organisations prioritising strategy/culture of security
Organisations will work harder to strengthen a culture of cybersecurity. We're hearing more about employee education using phishing tests, mandatory online training and cyber simulation exercises taking place at the board level, to help C-level participants test their communication strategies and decision-making in the event of a major cybersecurity crisis. Mitigating tomorrow's threats will require a commitment from leadership and good communication across every organisation.
Jason Pfeiffer, Chief Strategy Officer, ReliaQuest talks about the threat landscape
I expect to see an increase in cyber threats that will impact critical infrastructure. Society and economies will continue to see a more direct impact on their day to day lives due to poor cyber hygiene.
Supply chain attacks will also become more prolific in 2022, as threat actors continue to target organisations with access to larger target populations. Good cyber hygiene, cyber resilience, and a zero-trust mindset are all crucial for organisations to help ensure they don't become the next cyberattack victim, or at the very least, mitigate damage when a data breach occurs.
Joe Partlow, CTO, ReliaQuest OR Ashok Sanker, VP of Product and Solutions Marketing, ReliaQuest discusses zero-trust
In 2022, we will see zero-trust adoption speed up, however confusion will remain unless we treat it as a mindset shift and a concept versus a product solution. About half of security leaders say they are prioritising zero-trust principles as part of their security strategy, but too many leaders still don't understand it to its full extent.
Zero-trust can't be thought of as a single-packaged solution; it's essentially rethinking enterprise security and cutting across silos. It's an evolution of the security paradigm that requires continuous monitoring. The industry must educate organisations on the ins and outs of zero-trust, as destructive attacks are not slowing down.
Brian Atkinson, Vice President and General Manager EMEA, Five9:
Replacing legacy infrastructure with digital tech
2022 must see the complete uprooting of the 'press 1' tree of frustration that is IVR. With accelerated investment across channels such as webchat, SMS and WhatsApp, investment in voice and call experiences is sorely lacking. Reliance on mazes of IVR routing often fails to provide the solutions needed.
We are already seeing forward-thinking organisations enhancing the voice experience through next-level IVA (intelligent virtual agents) technologies that shift away from poor, legacy IVR technology and into a natural language, conversational experience underpinned by AI (Artificial Intelligence). It's time to embrace seamless customer experiences powered by modern technologies and consign frustrating IVR experiences, bogged down in obsolete technology, to the bin.
Empowering human agents with intelligent automation
AI has been slow to realise its potential while organisations have been asking what it can actually deliver in the CX arena, and how. We are beginning to see how AI capabilities can holistically impact the entire customer journey and are now at a point where we can entrust a 'digital workforce' of intelligent virtual agents, underpinned by AI to deliver experiences for us.
With practical AI beginning to crystallise, we'll see customer service increasingly powered not only by humans who have rich data and insight at hand but by digital agents that can also respond to many requests intelligently. We will see more organisations seeking to harness AI to enable a digital workforce of intelligent automation while empowering 'real-life' customer experience agents to deliver that ever-vital human touch."
Shifting from siloed customer data to boundaryless data access
In the next 12 months, organisations that want to exercise innovation must focus on ending data silos and embracing boundaryless and secure access to data across their systems. Opportunities for automation, AI, ML and even some of the most basic insights are being lost due to the continued siloing of data. This can even go beyond stamping out internal silos, to embracing a decentralised data link approach, leveraging technologies like blockchain, and using cloud-based AI services by vendors.
Enabling empathy-driven customer experiences
With supply chain issues lingering there must be a continued focus on empathy as part of the customer experience, with clear and regular communication, flexibility and understanding. Sticking to rigid returns policies at a time like this won't serve anyone. Levelling up, this can mean offering customers personalised options when disruption does hit, eg, would a customer be happy to accept a different model if it meant it came sooner?
Technology can help identify opportunities and deliver feedback on how that flexibility was received, helping to power the next experience for the next customer.
Cloud ubiquity to underpin personalised CX
Without widespread cloud adoption, none of the previous innovations will be realised. 2022 will see the advancement towards cloud ubiquity enabling smarter, more powerfully personalised customer experiences. The benefits of cloud adoption are myriad: flexibility, reliability, agility.
Both smaller organisations and large enterprises are moving to cloud models to take advantage of the latest technologies powering application development, such as Kubernetes and Docket Containers. When it comes to novel adoption of AI, of NLP and IVAs, cloud is the enabler. It allows organisations to take advantage of third-party innovation, layering of APIs, and access to capabilities way beyond the capabilities of on-premises. Those organisations still wavering are set to get left behind.
Head Geeks of SolarWinds offer their predictions for the IT industry going Into 2022 and beyond
Revisiting cloud investments and best practises in 2022
The pandemic pressured organisations to modernise and accelerate digital transformation efforts, resulting in increased investments in cloud computing. However, every organisation has unique needs and business objectives with many learning the cloud isn't the be-all and end-all to an organisation's success. We will see organisations evaluate the implications of their cloud investments and revisit best practises. We expect to see businesses putting in place teams to manage cloud costs, perhaps in the form of an individual from the IT/cloud/DevOps team, or in some cases, a dedicated team formed to focus on it.
SolarWinds Geek: Leon Adato
The rise of AI/ML services
The explosion in data available to a company has made the use of AI and ML a critical competitive advantage, but the talent and resources required to build solutions in-house are still prohibitive. Ultimately, a machine is faster than a human, which means shifting to AI/ML services also allows for cost savings. Purchasing or subscribing to an AI service and integrating it doesn't come cheap, but it's still far more efficient than a team of 20 data analysts. In 2022, we'll start to see AI and ML featured more prominently in organisations' IT environments through the adoption of off-the-shelf AI/ML services. As businesses look to strengthen their security postures in response to the evolving threat landscape, for example, they may look for security tools leveraging AI/ML to perform tasks. Meanwhile, offerings from cloud service providers will similarly see widespread growth by reducing the barrier to adoption and implementation for tech pros. We may also see companies become proficient at building AI algorithms and start to monetise them through licensing, data streaming ingress, or even by renting those algorithms out to other businesses.
SolarWinds Geek: Sascha Giese
More organisations will implement chief data officers (CDO), resulting in a bigger emphasis on data and analytics (D&A) governance initiatives throughout the industry
CDOs will be charged with implementing one or more data governance programs in the coming year. We'll also see organisations without an official CDO moving to implement specific subsets of the data governance portfolio. The CDO position, with its emphasis on protecting and promoting the value of corporate data, will see rapid growth in companies of medium size. This will further emphasise D&A governance for small and medium businesses, which will be triggered by two widespread issues. First, WFH and hybrid working arrangements have acted as big motivators for companies to build stronger data governance programs as small and medium-sized corporations continue to allow access to their on-premises data from new and unsecured locations. Second, global data privacy legislation applies to organisations of all sizes doing business in those legal jurisdictions. These new laws have potent punishments for violators, prompting many firms to make data governance a new priority.
SolarWinds Geek: Kevin Kline
Tools, technology, and processes will be re-evaluated by tech pros to accommodate the changing nature of hybrid work
Tech pros will be tasked with maintaining and supporting hybrid workplaces by implementing new tools and technologies. They'll also need to continuously re-evaluate existing tools and processes. When introducing changes, tech pros should consider the holistic impact on those responsible for implementing these updates and the end-users. Focus on the value these changes will bring to the organisation.
SolarWinds Geek: Liz Beavers
Tech pros will start to fine-tune their skill sets and focus more on non-technical skills to enhance their career
Our SolarWinds 2021 IT Pro Day Survey found respondents increasingly recognising a balance between non-technical skills learned in daily life and technical skills/professional certifications as key to career advancement and new opportunities. These newfound non-technical skills will play a large role in enabling tech pros to achieve broader responsibilities, such as project management and becoming part of the decision-making process, which 34% of respondents say is their biggest opportunity at work in the next year.
SolarWinds Geek: Chrystal Taylor
Securing the enterprise in 2022 by normalising risk aversion
Cybercrime has reached a new peak with the onslaught of ransomware attacks and data breaches in the last several months. We expect to see more tech professionals and organisations look to cloud service providers, MSPs and managed security service providers (MSSPs), and other third-party security tools to supplement their own IT policies and keep pace with new, more effective security measures.
Tech pros and the IT community will better secure the enterprise by normalising a sense of risk aversion, moving from simply accepting the current exposure to a mindset where any level of risk exposure is unacceptable. This means evaluating and implementing the principles of a secure enterprise, and understanding security compromises will happen as cyber hackers deploy more sophisticated attacks.
SolarWinds Geek: Thomas LaRock
Database Administrators (DBA) will start to disappear:
The rise of automation over recent years has been a disaster for traditional DBAs. More systems and processes are automated with code, and as a result, the need for DBAs is changing. No longer should DBAs see themselves as purely operational or focused on maintenance of the data estate. Instead, their role will focus on how to turn data into actionable insights capable of keeping business moving forward.
SolarWinds Geek: Thomas LaRock
Tim Sherbak, Product Marketing Manager at Quantum offers us his views on storage:
Cold storage heats up:
As IT budgets lag data growth rates, pressure is building for creative ways to cost-effectively store, manage, and extract more value from data.
Emerging cold storage architectures and services will blur the lines between cold and warm data, with high-performance access and simpler cost models allowing for more effective storage and use of cold data sets. With emerging architectures and services, cold storage solutions will be deployed within an organisation's own data centre, colocation facility or hosted IT environment, whereby data can now be maintained within in-house security perimeters to meet data sovereignty and data residency requirements. New erasure coding algorithms optimised specifically for cold storage will enhance data protection and durability for long term retention while reducing storage costs significantly versus multi-copy and cloud-based solutions.
Tape becomes cool again:
Large enterprises, cloud-scale solution providers, research facilities, and government agencies will increasingly turn to online, tape-based solutions for petabyte- and exabyte-scale data stores and active, accessible archives. DNA Storage continues to make strides as a promising area of research, but tape prevails for the next decade due to its technology maturity, continued low-cost leadership, ultra-low power consumption, and long-term durability. Architectures based on RAIL (Redundant Array of Independent Libraries), will hit their stride due to advances in multi-dimensional erasure coding technologies, specifically optimised for tape library characteristics, simultaneously maximising performance, durability, and storage efficiency. High-performance recovery of tape-based data will enable organisations to cost-effectively expand the application of AI, deep learning and other complex analyses with simplified staging and recovery of tape-based data sets for model recalibration, re-analysis and data re-use.
John Morrison, Senior Vice President EMEA, Extreme Networks gives us his thoughts:
Traditionally, most businesses have considered networks to only consist of two separate layers: software and hardware. In 2022, organisations will begin to discover the value of viewing their networks holistically and will come to appreciate how their networks are in fact multi-layered.
Networks will only continue to become more intricate and complex, with many more parts now comprising the whole. Companies must reflect on their infrastructure in the same way. They can find ways to combine the power of cloud management with next-generation switches and access points, utilising the likes of AI and ML and deciding whether public cloud, private cloud, and/or on-premises solutions best cater to them.
These actions are vital for firms to future-proof themselves. Making possible networks that can meet these goals reliably and securely will keep people connected, engaged and productive in the more distributed environment that is shaping our reality.
Breaking out of this binary perspective and realising that networking technology is much more powerful and nuanced will be the key to success for firms in 2022 and beyond.
Jason Chester, Director of Global Channel Programs, InfinityQS, provides his thoughts on what we can expect to see from the manufacturing industry over the next 12 months and beyond.
2021 was a challenging year with the global chip shortage having a severe impact on manufacturers. Despite this, there is optimism for 2022.
Prediction 1 – Pandemic response becomes post-pandemic strategy
2022 will be the year in which businesses of all sizes and across all industries will move from the firefighting era of the pandemic response to an era of operational change and restructuring in the form of a post-pandemic strategy.
Prediction 2 – Cloud computing/Software-as-a-Service (SaaS)
Cloud Computing and SaaS, has been increasing in momentum in adoption. More and more IT professionals are realising the business benefits of Cloud/SaaS over traditional in-house client-server IT architectures. Coupled with advances and maturing of the core technologies it is now becoming a 'cloud-first' strategy for most organisations.
Supporting remote workers through anytime, anywhere access to critical business processes and information was solved largely through the rapid deployment and migration to cloud-based solutions.
As a result, legacy systems are a high priority for digital transformation, in particular with a view to cloud/SaaS-based alternatives. 2022 will represent the 'tipping point' in cloud adoption with a cloud-first strategy becoming the standard default position for most legacy renovation projects and the major technology consideration in a post-pandemic strategy.
Prediction 3 – Tribal knowledge becomes codified
In many industries, people build up significant levels of skills, knowledge and experience that pertain to their roles. Most of that tacit knowledge is stored mentally and rarely documented or codified. But what happens when the knowledge is no longer available or on hand to perform those tasks?
We expect organisations will begin to move more aggressively towards codifying what is currently highly tacit, tribal knowledge. Not only using solutions such as workflow and business process management but also emerging solutions in areas such as predictive and prescriptive analytics as well as leveraging machine learning and AI techniques.
Prediction 4 – Sustainability accelerates digital transformation momentum
The driving force behind digital transformation is shifting with sustainability taking centre stage. Organisations across every industry and of all sizes are recognising the responsibility and scrutiny being placed on them by governments, consumers, and society at large to become much more environmentally responsible in their business activities. Organisations will increasingly turn to digital solutions to optimise efficiency and productivity and reduce unnecessary environmental impact.
Prediction 5 – Industrial automation makes way for information automation
Information is rapidly becoming the next battleground in the war on efficiency and productivity. We now have the technology capabilities to capture and analyse data in real-time, using sophisticated algorithms, and present the results in intuitive visualisations, enabling critical decisions to be made to ensure industrial processes are running optimally and to better predict when and where problems are most likely to occur before they impact on efficiency and productivity.
Ciaran Ford, Eaton DC believes that there is no return to normal
For data and the data centre industry, the pandemic disruption was a major catalyst for accelerated digitalisation. The crisis drove the rapid adoption of these technologies and sped developments that were already underway.
However, a decades-long efficiency drive, which held data centres to steady demand levels while processing much more, has run out of headroom. Our economy and society have gone full throttle on data, exactly at the time when we need to put the brakes on energy consumption if we're to combat climate change. There are no megabits without megawatts, and as we demand and produce more and more data, energy consumption levels will rise.
The data centre in a world of power transformation
How can the industry achieve contrasting objectives and ramp-up while ramping down? This issue will be the dominant feature of the energy and data centre industry for the next five years. Electrification is sweeping other industrial sectors such as transport, domestic and commercial heating/cooling, and as the demand for electrical energy is set to soar, data centre operators will face tough challenges in accessing scarce, new energy production.
We need to ramp up renewable energy production, not only to meet new demand but to also displace current fossil-based production. Energy network operators themselves will be stretched as they are asked to perform the magic trick of increasing supply while simultaneously decommissioning fossil fuel plants.
Limited capacity means acute oversight
The challenge for data centres will no longer be one of efficiency, but one of sustainability. New metrics and approaches to data centre design and operations will fall under greater scrutiny, as will the energy consumed by the overall telecom infrastructure which has an energy requirement many times that of the data centre industry.
We rely on data, data relies on power, and a significant gap between our wants and needs will soon emerge. However, this is the kind of gap that will attract serious investment and innovation.
The market opportunity for alignment of data and power
Data and power will realign. There is a case for data centres to offer not just frequency response, but also to move into direct flexible supply to the grid. Sector coupling could become one of 2022's major headlines for the data centre sector.
By the end of 2022, we will continue to see the growth of ventures structured to make data centres part of the solution to the renewable transition.
Stephen Douglas, Head of 5G Strategy, Spirent Communications delivers his 5G predictions:
1. Dynamic spectrum sharing (DSS) will grow during 2022 but a new or reframed spectrum is needed sooner rather than later. Operators worldwide face stiff competition to provide 5G coverage in their markets. However, while DSS ensures more subscribers can see that they're connected to "5G" on their handsets, it can't deliver data speeds that most consumers associate with 5G. More operators will recognise that this effort is not enough to compete with non-DSS 5G services. Ultimately, operators will begin undertaking the more onerous and expensive process of reallocating/re-farming spectrum and expanding their cell site footprint.
2. More operators will deploy standalone 5G core networks — and turn to hyperscalers for help. A few operators began deploying 5G SA networks in 2021, and those numbers will grow. Many operators will be looking to partner with hyperscalers, aiming to host cloud-native 5G core capabilities on cloud providers' infrastructure. This process began in 2021, as operators began to grapple with just how challenging cloud-native infrastructure presents for traditional operations teams — and how much they can benefit from economies of scale by working with hyperscalers like Google, Microsoft, and Amazon.
3. The industry will see significant growth in investment in AI/ML and automation. We see significant growth in AI/ML and automation to enhance network performance and fault management. More operators are investing in active testing and assurance systems to inject synthetic traffic into their networks to emulate real users and services, instead of relying on static, passive probes. They're seeking to pair these systems with AI/ML algorithms that can make good decisions in real-time for where, when, and what to actively test to improve services or isolate faults, without requiring human intervention. We also expect to see early efforts in using AI/ML to enhance security, and in running testing workloads from the public cloud.
4. The first wave of telco edge cloud use cases will hit the market. 2021 saw the first fledgling edge cloud partnerships between operators and cloud providers or other third parties. In 2022, we'll see these initial test runs get serious business attention and investment. Look for activity around two basic offerings: public cloud-hosted edge services, which will focus on consumer applications like gaming, augmented reality and video content delivery, and private cloud-hosted edge offerings for enterprise and industrial use cases. Expect to see commercial launches of private cloud edge services for security and video surveillance, as well as secure desktop-as-a-service offerings for home-based workers.
5. By mid-2022, expect to see a big push for private 5G networks for stadiums and other high-density venues. Testing over the last 18 months has revealed that the behaviour of 5G radio within these indoor environments actually provides better coverage than anticipated, with a very small footprint.
6. Latency will begin to replace data rates in the battle for the hearts and minds of telco customers. For decades, the race to win the mobile marketplace was all about delivering faster data rates than the competition. As operators begin to expand their focus on the enterprise and industrial sectors, that focus will begin to give way to latency. Expect more operators to demonstrate that their networks can not only deliver latencies as low as required but can deliver those latencies consistently and deterministically enough to support mission-critical industrial applications.
7. Open virtual RAN will go from pilot to production. Open vRAN will move from small-scale pilots to small- and medium-size live deployments. We expect to see early Open vRAN deployments in three key areas: rural regions, indoor, and non-dense urban deployments. All three are viewed as less risky than other types of deployments, either because they will not support mission-critical services, or because they will be able to fall back on the traditional macro network if needed.
Momentum will continue building to accelerate some "Beyond 5G" services. Many service providers are searching for opportunities to bring some of those future technologies back within the umbrella of 5G architectures over the next eight years. We expect to see these efforts in two major areas. Firstly, by integrating low-Earth orbiting satellite technology into the 5G system to enhance 5G coverage for specific use cases and specific areas of reach. Secondly, early testing efforts in the use of reconfigurable intelligent surfaces and meta-materials, with the goal of creating intelligent reflective surfaces that can direct or even amplify radio signals. These technologies will help operators cover hard-to-reach areas by enabling RF signals to travel longer distances and avoid interference, reduce the required density of radio towers, and potentially reduce energy output and carbon emissions.
Jürgen Hatheier, CTO, EMEA & APAC, Ciena, offers us his predictions for 2022 and beyond:
On 5G:
The next generation of mobile technology has been talked about for the past couple of years, and as we head towards the tipping point of 5G becoming more widely available, consumer appetite is growing. As demand for increased speeds and lower latency grows, this is presenting a major opportunity for the industry and 5G. We are also starting to see a greater adoption of private 5G, driven by enterprises seeking to improve process efficiency, business continuity and agility, operations safety, and sustainability.
On an immersive, digital world:
We have seen a steady rise in VR and AR gaming experiences. Whether we are experiencing this through a VR headset or through our mobile phone the digital world is all around us and this is expected to continue to grow in 2022 and beyond.
To make all of this possible, I believe we will start to see a greater focus on three key areas of network investment: 1) network automation, 2) edge cloud and 3) 5G.
Networks were not constructed to deliver the expectations of a truly immersive experience. I predict we will see a greater focus on evolving the network to deliver the experience we need.
On digital inclusion and LEO:
Governments will continue to spend money on broadband build-outs not only to connect businesses to the internet but to support remote work, education, healthcare, etc. Additionally, the growing activity with Low Earth Orbit (LEO) satellites like Amazon Kuiper can be a game-changer to accelerate these developments even further.
On sustainability and green networking:
We are now at the stage where businesses are putting sustainability at the heart of their planning, with mandates, goals and pledges in place. Sustainability will drive and affect purchase and business decisions, as we continue to embrace a more connected and digital future.
Cloud predictions, attributed to Marc Cohn, Principal Technology Strategist, Spirent Communications.
2022 will see operators embrace Telco Cloud
We expect to see major investment among operators in enhancing their cloud capabilities in three key areas. First, they will host more of their own cloud-native network functions in the public cloud, which will produce more and closer partnerships between operators and cloud providers. Second, operators will be looking to roll out new edge cloud services to unleash new applications. And third, they will deploy virtualised network functions in uCPE devices to enhance agility along with security.
Expect enterprise security services to migrate from the data centre into the cloud
The Secure Access Service Edge (SASE) architecture combines SD-WAN and cloud-based security services, enabling enterprise on-ramps to multi-cloud services in the face of the WFH movement. Just as SASE converges the worlds of networking and security, expect to see the industry following suit, with SD-WAN vendors expanding their portfolios to evolve into security providers.
5G will enable Industry 4.0 in real deployments
Mobile edge computing and edge cloud services will move out of the lab and into live deployments.
Private 5G networks go live
Along the same lines, growth in more powerful and pervasive edge clouds will enable operators to deliver on the potential for private 5G networks in earnest.
Telehouse International Corporation of Europe reveals its five top trends it expects to impact the world of IT infrastructure during 2022.
Edge data centres will start to spring up nationwide
As 5G is deployed more widely, we will see even greater demand for edge data centres and an increase in acquisitions, mergers and the launch of new data centres. Edge computing, delivered from this fast-emerging network will provide the capacity to support smart cities, and a latency of less than one millisecond.
Colocation will hold its own against hyperscale
Despite challenges from hyperscalers, the colocation market will continue to thrive in 2022. Research shows 99% of UK enterprise IT decision-makers are using colocation, with 40% of enterprise IT infrastructure outsourced. This is set to rise as companies lay the foundations for edge computing and shift IT infrastructure from on-premise to colocation in response to remote and hybrid working models.
Connections will be more important than location
Rising data volumes and increasing demands for advanced technologies like AI and ML will force businesses to find ways to ingest and process data quicker and do so in a scalable and flexible cloud environment. Greater focus will be placed on the route data takes and the number of connections it has, rather than its geographical home. Building connected ecosystems and low-latency connectivity with network and connectivity partners will be critical to success.
Growing data volumes will overwhelm businesses and lead to IT burnout
Businesses will continue to focus on unlocking and analysing data to increase agility, inform strategy, launch new services quickly and inform decision making for digital transformation. However, increasing pressure on IT teams will lead to rising levels of burnout across the sector.
Growing data volumes will also continue to drive the adoption of edge to deliver a more efficient way of moving and processing large volumes of data in real-time.
Sustainability will become non-negotiable
Sustainable IT Infrastructure will become a mandatory requirement for most businesses in 2022, driven by pressure from customers, partners and increasing regulation. Reducing environmental footprint is already a top-five challenge and will be the second biggest challenge by 2030 according to Telehouse research. As a result, monitoring of the environmental footprint of IT operations will increase and steps taken to reduce carbon impact, particularly when it comes to infrastructure strategy.
Edge computing and colocation are already considered the most sustainable infrastructure models, and as more enterprises adopt hybrid and multi-cloud, adoption of colocation will rise as companies seek to offload sustainability responsibilities and reduce the carbon impact of cloud connectivity by connecting to multiple cloud services through a single, dedicated private connection from a data centre.
Brian Murphy, CEO and Founder of ReliaQuest addresses the skills transfer issue
In 2022 the industry will need to make substantial progress in addressing the cybersecurity skills gap as efforts thus far haven't shown the progress we need to properly address increasing threats – there aren't enough cyber pros to build secure tech, implement protections or respond to breaches.
While it's great to see the efforts of the private sector prioritise training in cyber skills and making cyber awareness training accessible to everyone, the industry will direct more of its efforts into tackling the broader skills transfer issue. I hope to see more companies in the new year investing in meaningful skills initiatives, such as Microsoft's work with community colleges and ReliaQuest's work with 3DE high schoolers. These education-based efforts aim to encourage the next generation of the workforce to gain critical skills to shape the future cyber workforce.
Brian Foster, Chief Product Officer, ReliaQuest believes we will be going back to basics
2022 will be the return to basic cyber hygiene and cyber resilience. While zero-trust and additional security models have an effective impact on preventing future data breaches, it can be argued that these architectures have become necessary because cyber hygiene basics have not been implemented properly. Companies are chasing new technologies to try and enhance their cybersecurity posture. However, none of these will have a significant impact if there is not a strong foundation of cyber hygiene for further support. Cyber resilience requires more than just the right products and fundamentals – it calls upon resiliency in terms of people as well. Team resilience during a cyberattack, including fast response and mitigation, must remain a critical focus for organisations.
Mattias Fridström, Chief Evangelist at Arelion (previously known as Telia Carrier), outlines the connectivity trends that will be impacting the data centre in 2022 and beyond.
Data centres, and more specifically cloud service providers, have been creating huge value for enterprises for years, but this has accelerated hugely over the last two years. When the vast majority of office workers had to work from home, the cloud became the saviour for businesses and economies as they tried to stay afloat and keep their businesses operations running smoothly.
Amazon Web Services, Google and Microsoft Azure accounted for more than half of the world's largest data centres at the start of 2021, according to data from Synergy Research Group. This growth is set to continue and Microsoft, for example, has said it plans to build between 50 and 100 data centres a year going forward. The growth in these data centres across the globe, on which the cloud relies, has made it possible to gain access to services, applications, and content with greater ease than ever before.
However, without the right connectivity, these data centres are worthless, and there are key trends emerging that will change the way connectivity is approached. The trend for enormous data centres will continue, but we are seeing new ways to build and locate data centres that are much smaller in scale.
Towers of power
It has been reported that a number of big tech companies are speaking with cell network providers, wanting to add small data centres or just servers directly to their towers. However, space is limited and most towers are not designed to meet the power demands of substantial servers at their base. But there are benefits if the right space can be found in the right tower, e.g. to cache popular content directly at the cell tower. Ultimately, all parties can benefit from this arrangement – operators and cloud providers can improve their user experience at minimum cost, and operators can earn revenue by leasing tower access.
Upcycling amplifier site space
Amplifier sites offer another opportunity, as they range in size from containerised units to small buildings. Located roughly every 100km in a fibre network, these interconnect spots boost the fibre signals on their journey. Packed with fibres, these sites are perfect for dynamic CDN use cases.
Originally fitted out up to 20 years ago, these sites can have lots of unutilised space as long-distance fibres have not been consumed in the way expected. While these sites have space and cooling infrastructure, power may still be a consideration. An amplifier that consumes 700W is very different to a server that sometimes wants 10-15kW or even more. This upcycling of dead space in existing network amplifier buildings can not only create a new revenue stream for owners but also gives data centre operators a rapid installation and direct-to-fibre connection at multiple sites with minimal construction costs, helping them support both operational and sustainability goals. For network operators, there is potentially more value in leasing the space for data centre use than in the traffic itself.
Cloud provider connectivity
While a direct comparison cannot be made with the global connectivity offered by telecoms operators on fibre networks, pay-per-usage models do exist and some will feel they are the right choice for them. The challenge will be establishing whether the services are competitive between the cloud providers and network operators. Pay-per-usage can also mean unstable costs creating financial risks for customers.
Ethernet-based WAN
The prevalence of public clouds has also provided great opportunities for some customers to move their owned co-location resources into these new environments. SD-WAN, too, has made it possible to dynamically and rapidly tweak networks to achieve the best performance over the public internet.
SD-WAN gave customers impressive new ways to manage their networks and was touted as the future of WAN networking, replacing Ethernet. The reality is that Ethernet still has a place and is enjoying a renaissance. A combination of the two is the future. Ethernet is the most trusted and proven LAN technology, and has continuously reinvented itself over decades. It provides the perfect combination of high-speed connectivity and simplicity for many WAN use-cases, such as business continuity, sensitive data transfers, or those where absolute consistent control over performance is essential.
Enterprises are now exercising their desire to retain more direct control over their network connections and regain greater simplicity and transparency. Ethernet, with its near plug-and-play accessibility, is allowing them to do exactly that with their chosen network operator, whilst still building out world-class WAN infrastructure and exploiting the benefits of SD-WAN.
Data centre heaven
The next few years could be hugely exciting for the smaller data centre as these trends take effect. Getting a data centre off the ground has always been a challenging and expensive project – it's potentially getting easier than ever before.